Treasurer Scott Morrison has acknowledged the government could use testing of waste water (that means the stuff that comes out of your toilet), in order to inform its decision on where to drug test welfare recipients.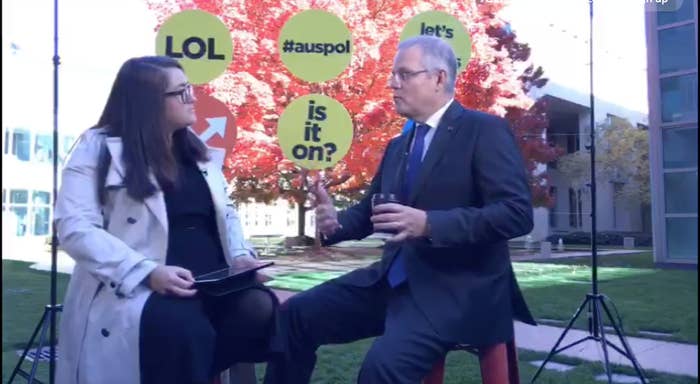 In Tuesday's budget, the government announced it would drug test 5000 Centrelink recipients as part of a trial before deciding if the scheme should be expanded.
When asked if the government would use waste water tests, which are already being performed, in order to inform its decisions about where to roll out the trial, the treasurer said the government had to be smart about how it spends money.
"We're an innovative, agile and flexible government that looks at all sorts of new ways to better target government spending," he said in an interview with BuzzFeed News.

Morrison compared the measure to the Victorian government analysing electricity use to see which homes have been left vacant.
The measure has been criticised as demeaning by social services groups, but Morrison defended it on Thursday, saying people who receive government money should not be spending it on illegal substances.
"Drug and alcohol abuse can stop you from getting a job. It can stop you from meeting your mutual obligation requirements. It can stop you from being in a position to make good choices for the rest of your life, and we want to do practical things that help people get over that issue.

"I don't give a green light to illicit drugs. Full stop."
The treasurer said he has never smoked pot or taken any other illicit substance.
Responding to calls to drug test politicians as well as welfare recipients, Morrison said he'd be more than happy to be tested.
"Show me the bag, I'll blow in it," he said. "Happy to."