Labor is suing attorney general George Brandis after he snuck through a steep rise in divorce fees, which it says will hurt vulnerable women the most.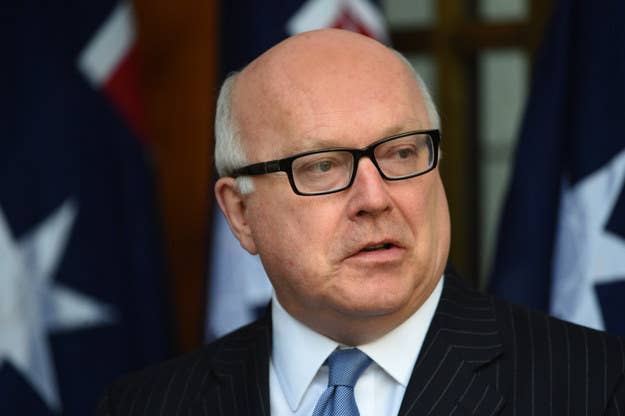 Brandis last week introduced regulations which saw the price of a divorce application rise from $845 to $1200, despite the Senate previously disallowing a move which would have seen fees rise to $1195 - just five dollars different.
Fees to issue subpoenas, which are often necessary during difficult custody and asset disputes, have more than doubled from $55 to $125.
The rise took effect immediately from last Tuesday, meaning anyone seeking to formally end their marriage will pay the increased fee until the Senate is able to disallow the regulation when parliament returns in August.
Labor's family law spokesman Graham Perrett told BuzzFeed News last week that the fee rise would place unnecessary stress on people, and that August was too far away to wait.
"It's already a stressful time for people. Normally children suffer through any divorce, so any costs or delays associated with the process are mostly felt by children and vulnerable women. Especially if there's family violence issues, the male can be a controlling figure."
Family law experts agreed, saying the fee rise was an unfair burden.
"The women that we assist, the majority of whom have experienced domestic violence, have very limited funds to be able to pay for a divorce," Kara Cook, principal solicitor at the Women's Legal Service Queensland told BuzzFeed News.
"A lot of them see a divorce as the final separation. So being unable to afford those fees is an extra barrier to them finally ending their relationships and overcoming that final hurdle."
Now Perrett has taken his case to the Federal Court, filing papers to have Brandis's fee rise deemed illegal.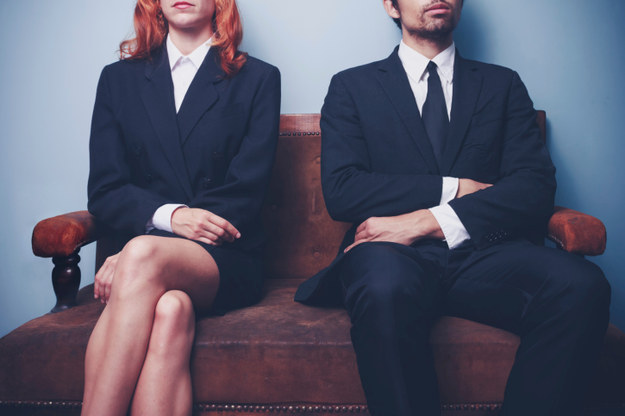 The case will hinge on whether the rise to $1200 is substantially different to the $1195 fee that was disallowed by the Senate earlier this year.
Maurice Blackburn Principal Rod Hodgson is representing Perrett and says the fee rise leaves less well-off people in limbo as they're unable to legally end their relationships.
"These increased fees will hit people when they are at their lowest, and they also threaten people's ability to access justice," he said. "This is also an important legal matter, in introducing these increased fees the attorney general has ignored the will of the parliament and also gone around the parliament to force these fees on Australians."
"Sadly, around two in five marriages end in divorce. The pain is emotional and many people are left financially devastated. Making that pain worse with a massive hike in divorce fees is unfair and there's no sound reason for it."
In a letter to Senator Brandis, Maurice Blackburn gave until midday on Thursday for the regulation to be withdrawn, but Brandis did not respond.
"We respectfully suggest that it may be the case that the Governor in Council has simply overlooked or misunderstood this provision. If this is the case, we ask that the instrument be withdrawn immediately," the letter stated.
Speaking to the media on Friday afternoon, senator Brandis accused the Labor party of gross hypocrisy, saying it had raised Family Court fees while in office.
"When the Labor Party increased the fees, by more than what we have done, it was a revenue grab," he said. "About 20 per cent of that increase went back into the family law system. Most of the increase that was announced in the [2015] budget will go back into the family law system to enable the family law system to work more efficiently and more successfully."
Senator Brandis said he was confident his regulations would survive a court challenge.
The case will be heard in the Federal Court next Wednesday.