The AFL Admits It Failed Adam Goodes
"We acted too slowly."
AFL CEO Gillon McLachlan has apologised to Adam Goodes over the booing saga that ended his career, admitting he acted too slowly.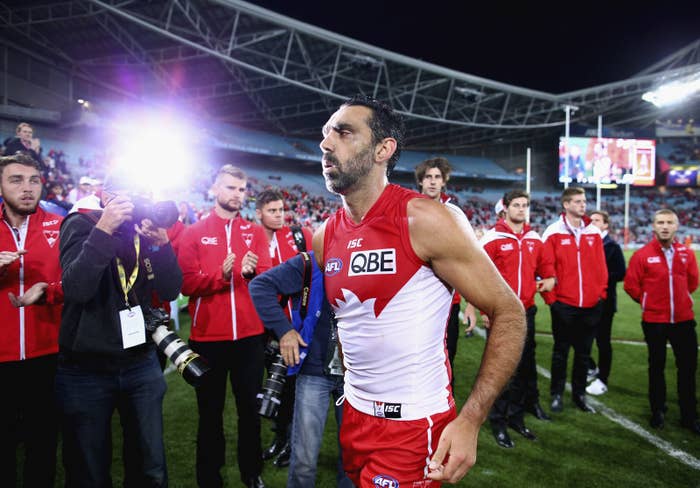 "Adam stood up to represent Indigenous people and he took a stand on racism, and for this, I believe he was subject to hostility from some in our crowds," McLachlan wrote in the code's annual report.
"As a game, we should have acted sooner and I am sorry we acted too slowly."
McLachlan said that no player, regardless of their background, should ever be treated the way Goodes was at the end of his career.
"The national conversation about racism taught me how important our role is to partner with all players to fight racism," McLachlan wrote.
"Adam has led with courage and humility and I look forward to the day our game can properly celebrate the retirement of this great champion."
Goodes was a legend of the game, captaining his side to two premierships, winning three Brownlow medals, and kicking 464 goals in his 372 games.
He retired suddenly at the end of the 2015 season after he was constantly booed and racially taunted by fans.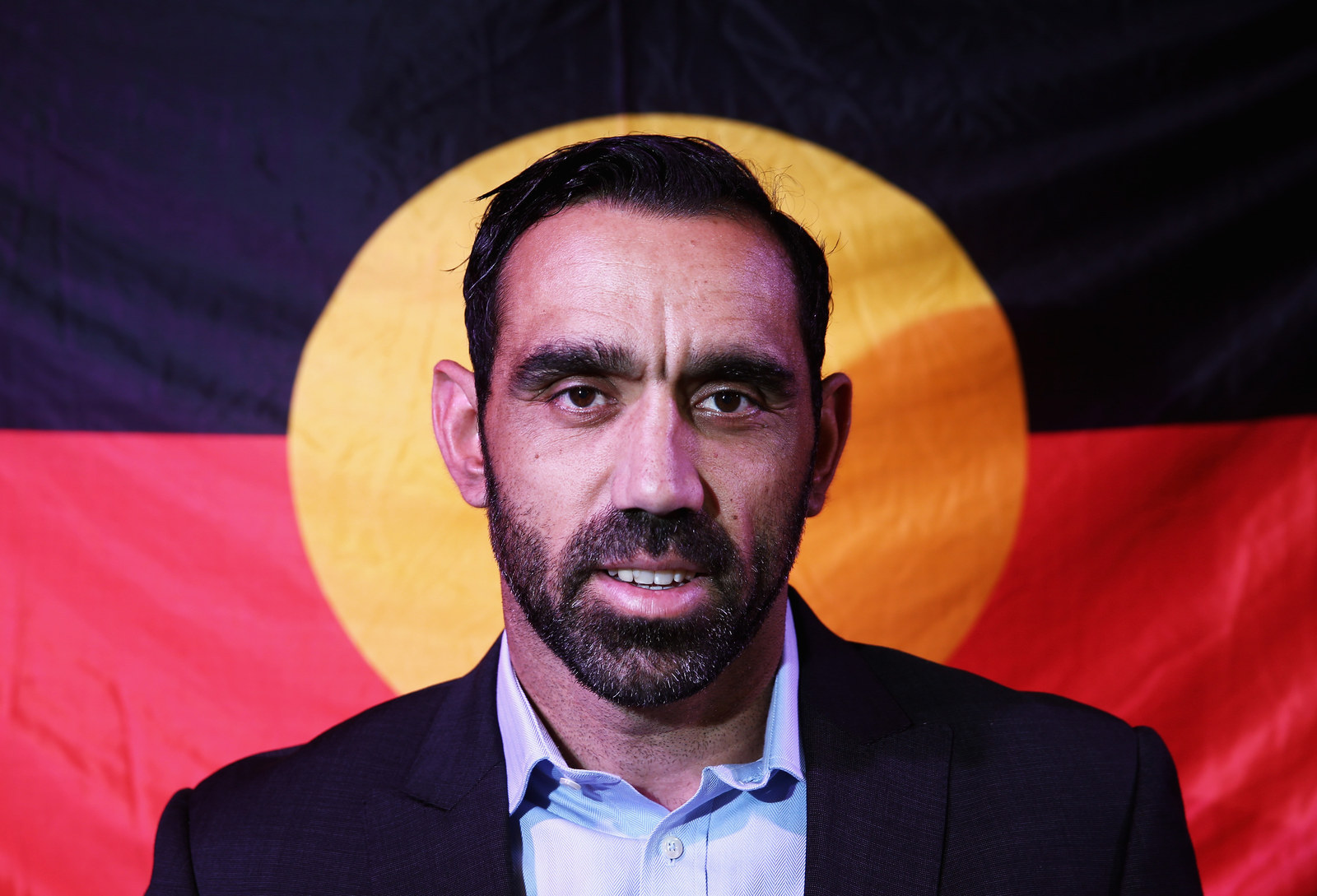 The backlash against Goodes began after he pointed out a young female fan who had called him an ape during a game in 2013. It became worse after Goodes used his platform as 2014 Australian of the Year to speak out against racism.

Before his retirement, Goodes took time out from the game in July after being continuously booed during a game against the West Coast Eagles. Two men were evicted from the match, one yelling at Goodes to 'go back to the zoo.'
Goodes returned to play two more games for the Swans, before announcing his retirement after the Swans' semi-final loss to North Melbourne.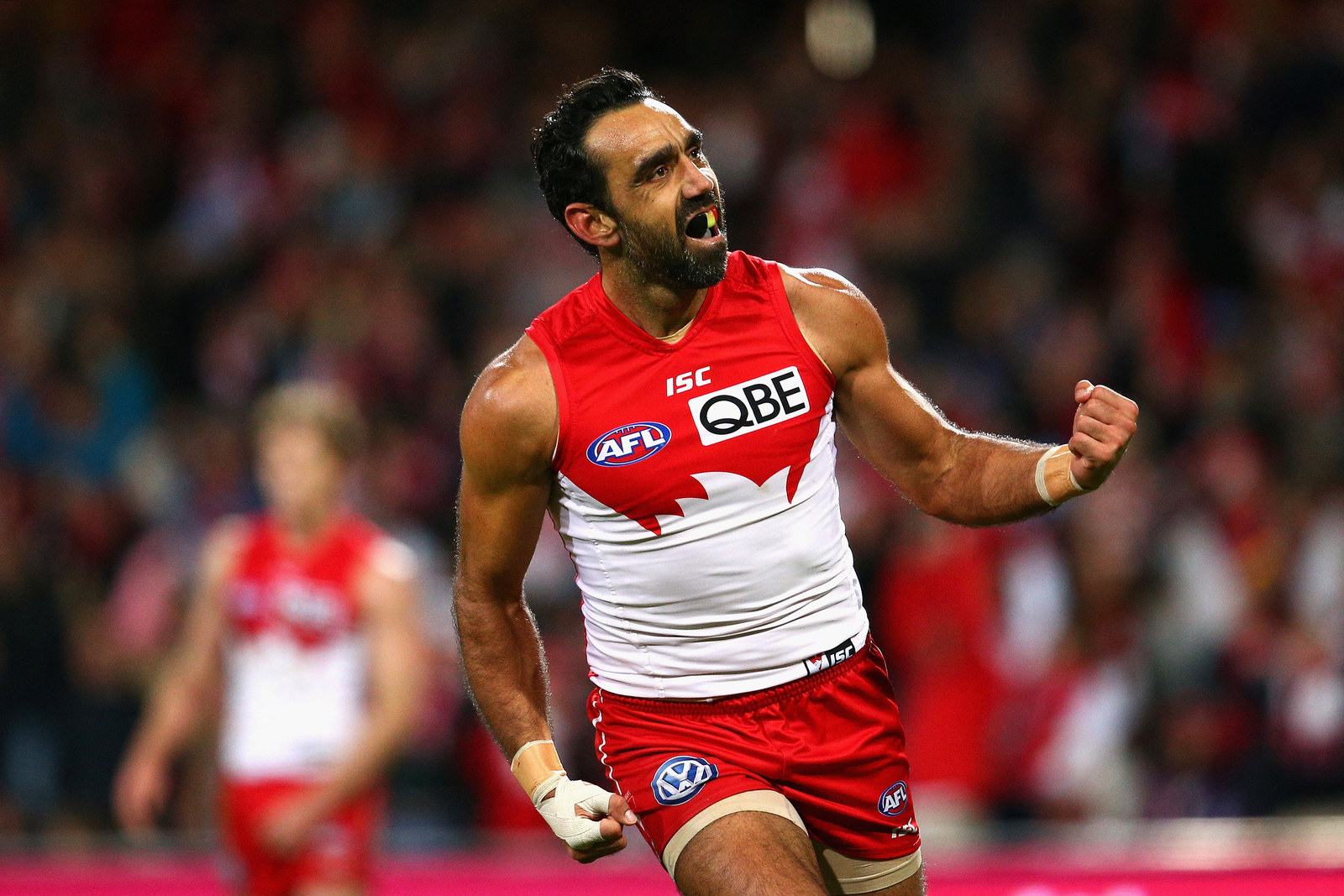 "There came a point this year when I knew that it was going to be my last season," Goodes said, revealing that he had made the decision to retire two months before the end of the season," he said following his retirement.

"I think it's [booing from spectators] one of many reasons. You know obviously my stand on racism is that it's unacceptable and that we should always stand up to it."
"There was a lot of factors. And obviously with all the booing and everything, that was another piece of the puzzle that made my decision quite easy."
The star player elected not to take part in the official farewell to retiring players at the 2015 Grand Final. He will instead say goodbye to fans at the Swans' first home match of the 2016 season.