Australia's House of Representatives has a new seating plan following the announcement of Malcolm Turnbull's new ministry. There are some winners and some losers.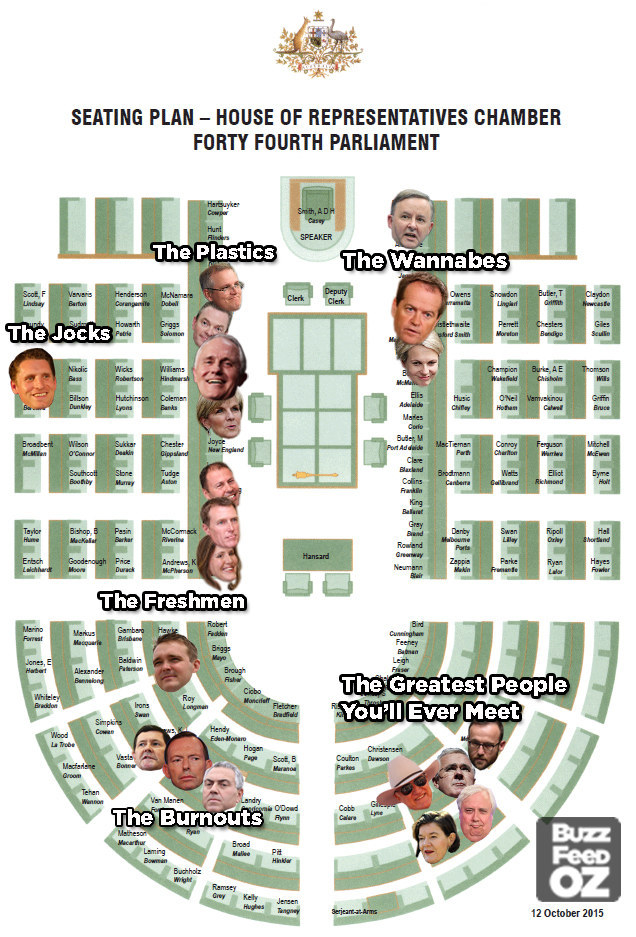 So let's break this down. First up, The Burnouts.

These poor guys are the big losers in the new plan. Gone from the frontbench are former PM Tony Abbott, ex-Treasurer Joe Hockey and ex-Defence Minister Kevin Andrews. But hey, at least they have each other.
The Freshmen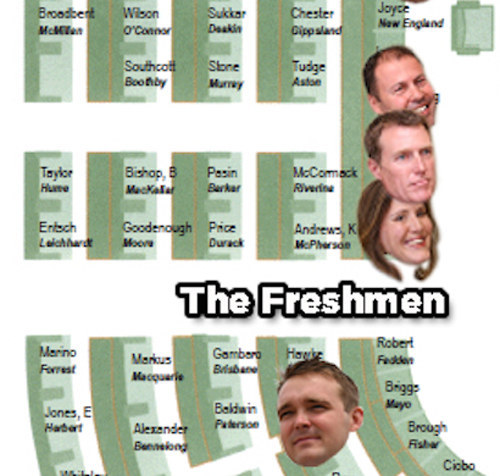 These plucky young upstarts have all just been promoted. Josh Frydenberg, Wyatt Roy, Kelly O'Dwyer and Christian Porter were all promoted as part of Turnbull's push for new blood.
The Plastics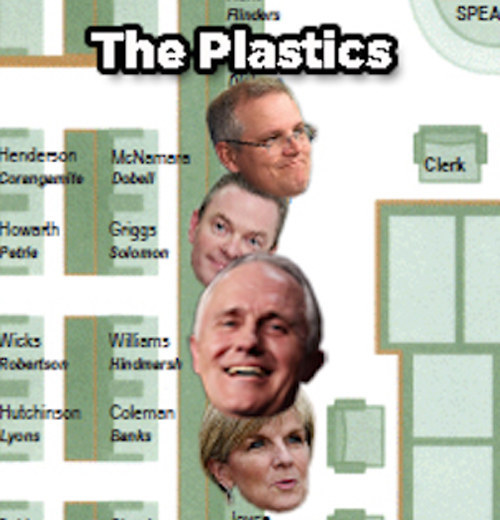 The big winners. Obviously you've got the new prime minister, along with his deputy Julie Bishop. We've also got new Treasurer Scott Morrison and Chris Pyne, the minister for Industry, Innovation and Science and the Leader of the House. They look so happy.
The Jocks (or one single jock)

Meet the new kid on the block. Former SAS soldier Andrew Hastie won the Canning by-election over the break. Poor thing has to sit way up the back.
The Greatest People You'll Ever Meet
This ragtag group of Independents (and one Green) gets to keep their old seats. For the sake of a consistent metaphor, we're calling them the greatest group of people you'll ever meet. Slight outcasts, but still a lot of fun.
The Wannabees.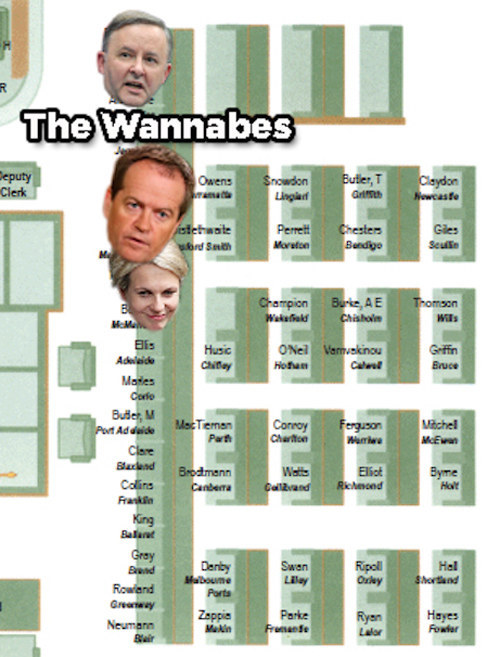 Labor MPs all get to keep the same seats they've had since the last election. A fun fact about the three people pictured above: They all wannabe prime minister.