Barnaby Joyce Might Kill Johnny Depp's Dogs
Johnny's in Depp trouble.
Australian Agriculture Minister Barnaby Joyce says he may need to euthanise Johnny Depp's dogs.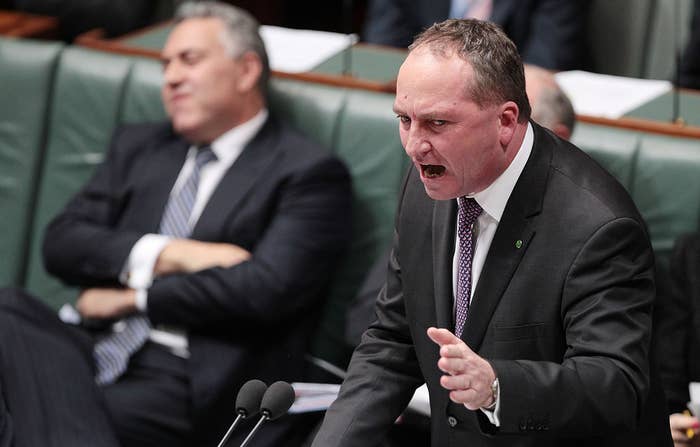 Depp is in Australia at the moment filming what feels like the 17th installment in the Pirates of the Caribbean franchise, and he apparently snuck his dogs into the country to keep him company.
The Department of Agriculture won't comment on specific cases, but a spokesperson told BuzzFeed News that all animals entering Australia must follow proper processes.
"All animals entering Australia must have an import permit, which is only issued after confirmation that all import requirements have been met.
"These import requirements, which include rigorous health and biosecurity checks, are essential to ensure pests and diseases from overseas are not brought here.
"Any animal which is imported without meeting Australia's import conditions will be ordered into quarantine and will either be exported or euthanised."
There's already a countdown clock preparing for the dogs' impending deaths. And don't forget to have your say, should we kill Johnny Depp's dogs?
The actor reportedly snuck the two Yorkshire terriers, named Boo and Pistol, into the country last month.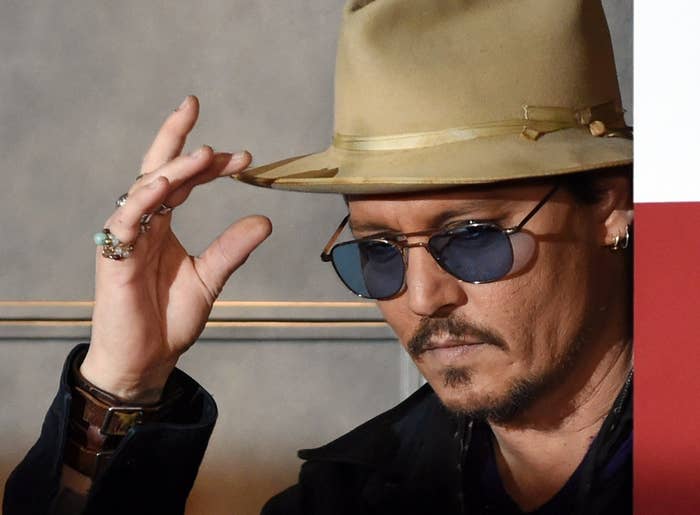 Speaking on the ABC this morning, Joyce confirmed the dogs are on the chopping block.
"If he doesn't take Boo and Pistol back we do have to euthanase them," he said.
"Just because he's Johnny Depp doesn't make him exempt from Australian laws.
"The way this works is if we are going to make an excuse for Johnny Depp because he's got a private jet and brought in his dogs than I suppose you have to start making exemptions and excuses for everybody.
"The reason you can walk through a park in Brisbane and not sort of have in the back of your mind — what happens if a rabid dog comes out and bites me or bites my kid — is because we've kept that disease out.
"I'll tell you how close it is, it's in Bali, it's just next door, so this is not fanciful stuff and therefore we're very diligent about what comes into our nation."
A petition to save the dogs has gained more than 1,500 signatures since it was launched this morning.
So it's Barnaby Joyce: 1, Johnny Depp's dogs: 0