Treasurer Scott Morrison Says Divorce Is Bad For Society
The Treasurer discussed divorce, families and the upcoming budget at the Australian Christian Lobby conference on Saturday.
Treasurer Scott Morrison has used a speech to the Australian Christian Lobby to attack Labor's economic policies and frame the upcoming federal budget as one geared towards families.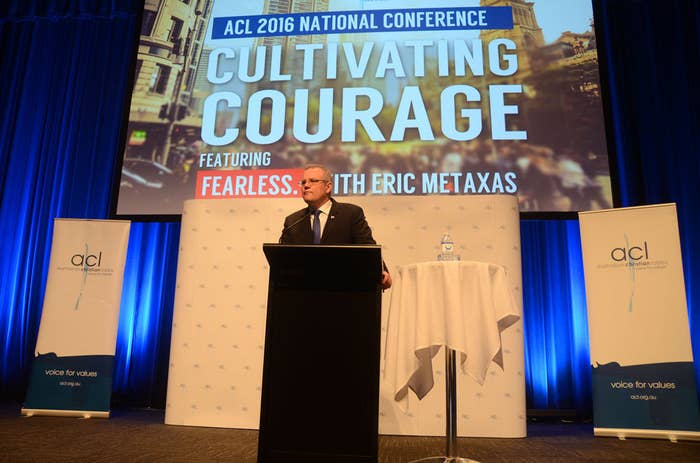 Morrison stayed away from more controversial issues, including marriage equality and the recent Safe Schools controversy, which otherwise dominated the first session of Saturday's ACL conference.
Instead, Morrison spoke of the importance of families, the detrimental effects of divorce on people and society, and the benefits of getting people off welfare and into work.
"The best form of welfare is a job," Morrison said. "Having a job underpins so many of the other aspects of social and economic wellbeing."
The Treasurer focused particularly on the impacts on divorce on society, especially for women.
"Divorce has a detrimental effect on life satisfaction, social connectedness and happiness. For women especially, divorce has negative impacts on general health, on vitality and mental health as well as on financial wellbeing," he said.
"There are also economic consequences of divorce to a society as a whole. The health consequences of divorce for women are likely to increase demand for health services that are paid for in part or full by government. Add to this that, according to the research, divorcees rely more on the public pension than those who stay married or re-marry.
"You can see the economic consequences of divorce can last for two or more decades," he said.
The Treasurer boasted of his government's success at getting young people into work, saying it's the one achievement he is most proud of as Treasurer and in his previous role as Social Services Minister.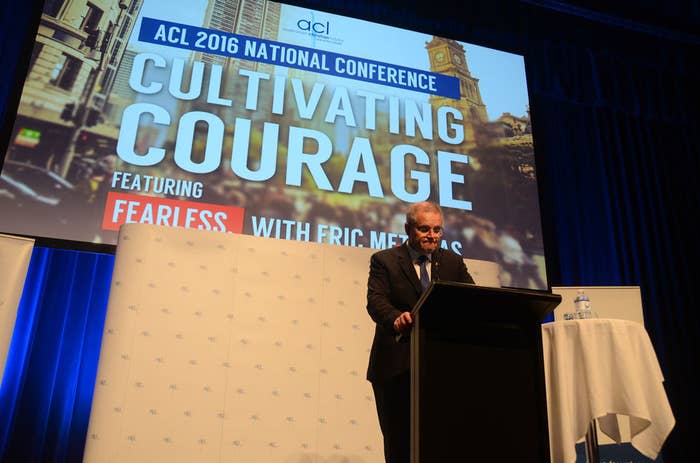 Morrison used his speech to lay the groundwork for the Turnbull government's upcoming budget, framing it as one which will "place Australian families at its heart".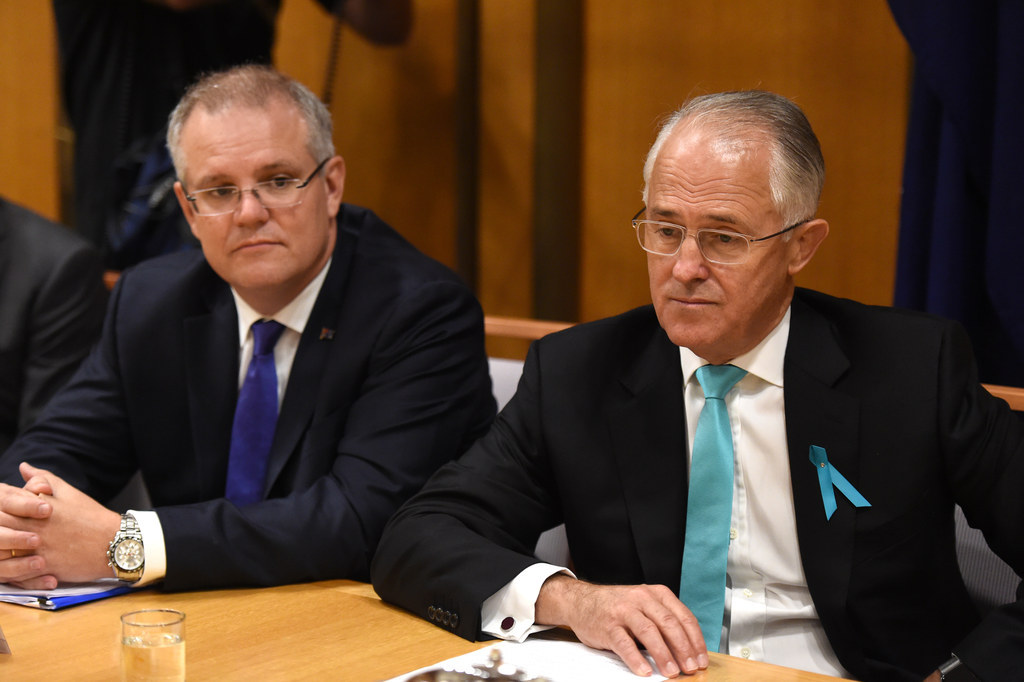 The Treasurer attacked Labor's negative gearing policy, which will limit negative gearing to newly constructed houses, a plan it says will make housing more affordable by encouraging investment in new homes.
"I don't believe that a housing tax that penalises families who are just trying to get ahead is a good for families," Morrison said. "If you want to support families, then you don't hit mum and dad investors."
Following the speech, Morrison defended his decision to address the ACL, a group recently labelled "hate merchants" by Greens Senator Robert Simms.
"I respect everybody's opinions. I just hope and wish others would do the same," Morrison said. "I have a strong view about Australian families and I wanted to address the issues that would be raised in the budget yet to support Australian families," he said.