The Nauruan government has confirmed it will process 600 asylum seeker applications this week as the immigration detention centre on the island implements an "open" policy, meaning detainees will be free to move about the island 24 hours a day.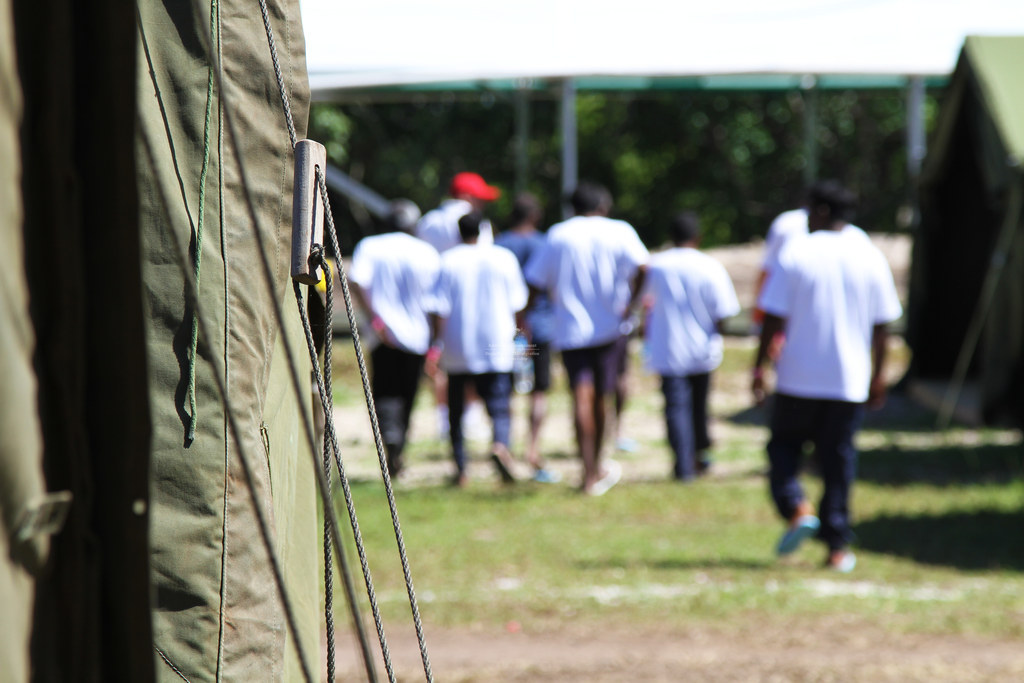 The announcement comes just days before the High Court hears a challenge to Australia's detention policy on the island.
Nauruan justice minister David Adeang said Australia will be providing assistance with security and law enforcement as detainees are allowed to move about the island of their own free will.
"The start of detention-free processing is a landmark day for Nauru and represents an even more compassionate program," he said.
A spokesman for the Refugee Action Coalition told BuzzFeed News that the announcement of the new open policy "doesn't really change much", and is simply a way for the Nauruan government to avoid sanction from the High Court.
The RAC also expressed doubt about claims that 600 applications could be processed within the next week.
"It's either a cruel joke, or it shows that these applications have already been processed and the government has been sitting on them for months," a spokesman said.
But immigration minister Peter Dutton has praised the move, saying it is in keeping with the government's support of regional processing.
"We will continue to support the Government of Nauru, through funding of contracted service providers, to deliver settlement services to refugees in Nauru," the minister said.
Detainees will continue to eat and sleep at the detention facility, but will be able to move about the island at any other time. The Nauruan government has pledged to employ more community liaison officers to assist with the transition.
The move comes after a Senate inquiry in July heard shocking allegations of rape, sexual assault, poor living conditions and mental anguish on the island.