BuzzFeed News sat down for an exclusive interview with NSW Premier Mike Baird this week. Here are 8 big things he won't be changing his mind about any time soon.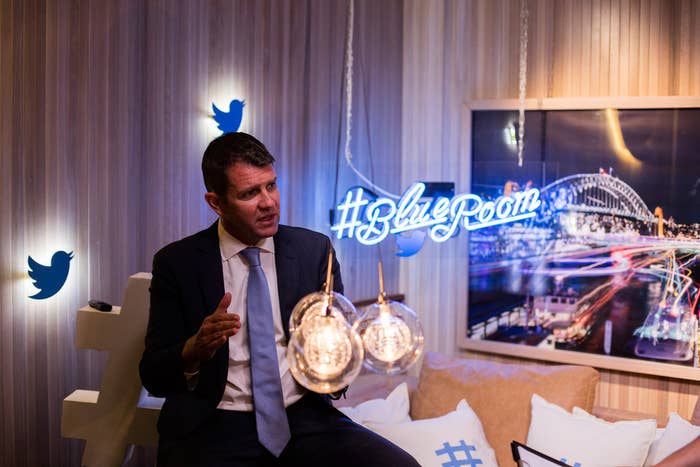 1.
Sydney's controversial lockout laws.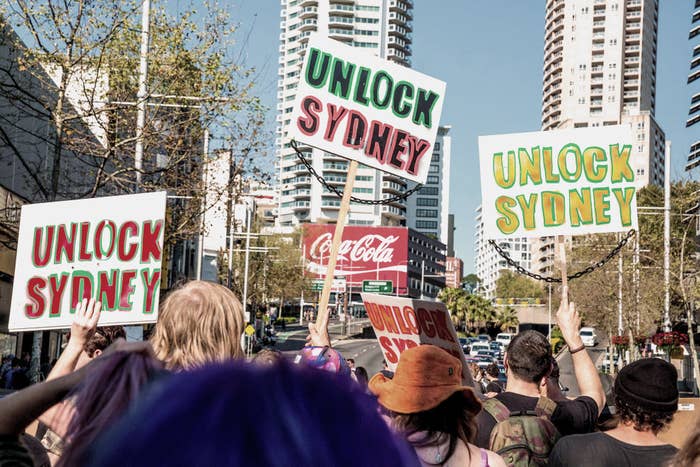 When BuzzFeed News asked Twitter users what they wanted to know from Baird, by far the most popular topic was Sydney's controversial lockout laws.
A statutory review of the laws is due to begin later this month, but based on Baird's comments, don't expect too much to change.
"I've got an open mind as we go into the review. But I have to be up front, it will take a lot to change my mind," he told BuzzFeed News during an exclusive interview at the launch of Twitter's shiny new Australian office.
Baird acknowledged the effects of the laws — foot traffic in Kings Cross is down 84% since 2012, and the annual takings of businesses on the iconic strip are down by 40% or more — but says the laws have worked to significantly curb alcohol-fuelled violence in the city.
"No one wants to be in a position that we're having an impact on people's fun or businesses... [but] the reduction in violence is incredible. If we have saved lives through these actions, which I have no doubt we probably have, then it's going to take a lot to turn me around on that."
2.
Going to the bottle-o after 10pm.
Baird says he's not making any decision before the review is completed, but when asked why we can buy a bottle of wine at 9.45pm, but not at 10.15pm, he said you have to draw a line somewhere.
"What we had is quite clearly a number of people, in terms of alcohol-fuelled violence across that state, who were getting in to bottle-o's and obviously using that to fuel up then charge out later that night and move on to various venues," he said.
3.
Marching in the Mardi Gras parade.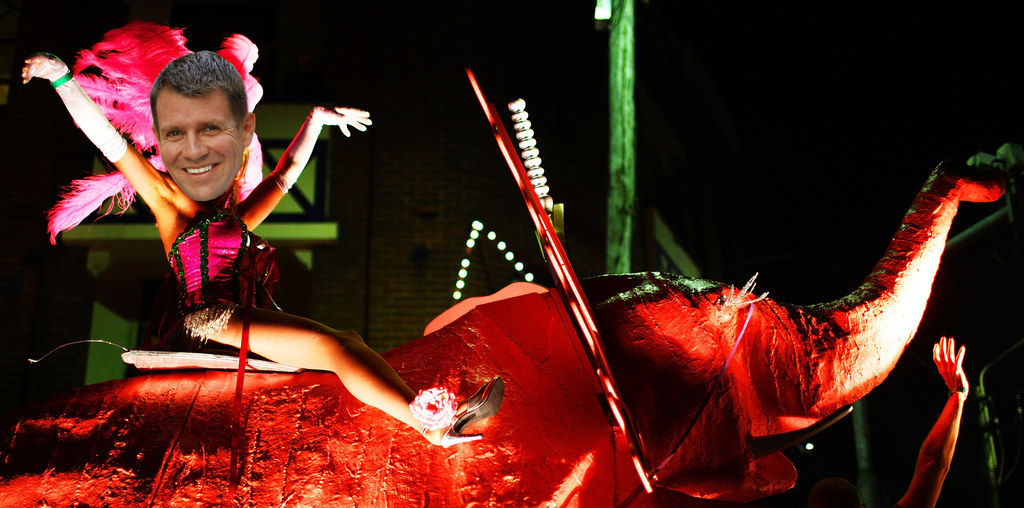 "It's not something I've ever considered. I think it's unlikely that I would," he said. "I very much welcome it as a part of this city and this community. It's an incredibly important event. But I have personal views. But that in no way means that it shouldn't be there and be celebrated."
(But he is open to an apology for historic gay sex convictions.)
In 2014, the NSW government followed the lead of other Queensland, Victoria and Tasmania by expunging historic convictions for consensual gay sex. But unlike Victoria, NSW hasn't yet apologised for the convictions. Baird says he's open to the idea but doesn't have any concrete plans to move forward on the issue.
The premier also says his government is in the process of considering changes to laws which currently allow private schools to sack gay teachers and expel gay students. But again, he won't make a concrete commitment.
4.
The effectiveness of social media.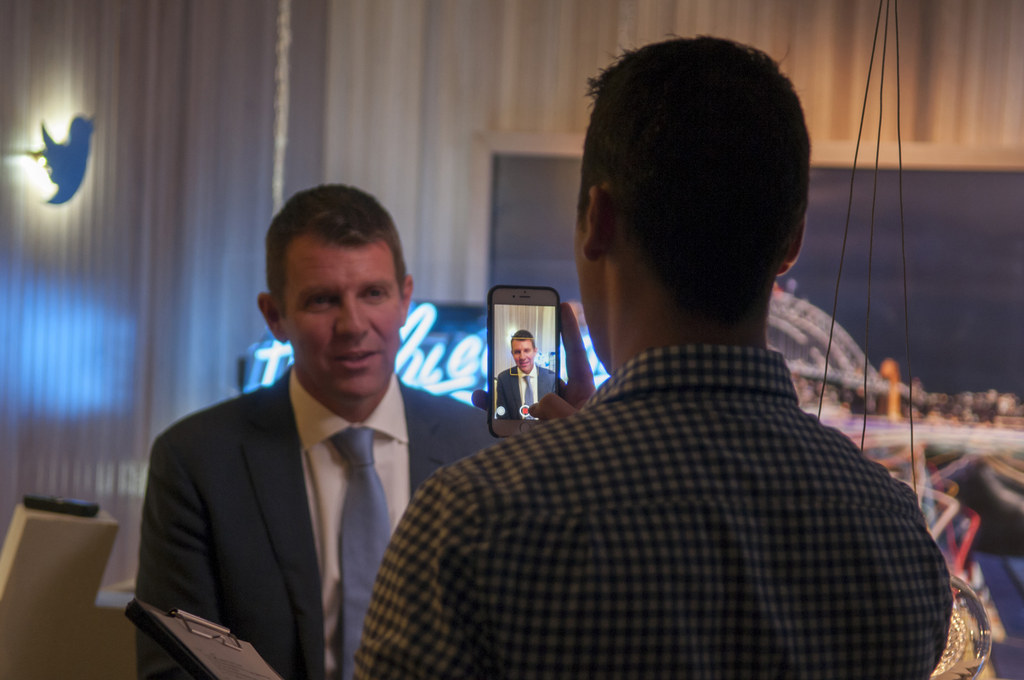 Earlier this week, Baird's Facebook post about his day spent selling the Big Issue went viral. And while most people were full of praise for the message, some were critical that the post failed to address Sydney's homelessness crisis.
Baird told BuzzFeed News that social media is just one way to reach people.
"Part of what social media does, it helps you to understand a bit behind the person in a public position. [Homelessness is] something that for a number of years I've felt this incredible sense of being invisible," he said.
"I almost want to shake everyone who comes past and say 'Look, you don't have to buy one [Big Issue]. Just stop and tell those Big Issue vendors G'day'. Tell them that they matter."
"Yes, we have to do more on homelessness... but I think a simple thing like reminding people that those vendors are there, trying to get on their feet and just a little bit of encouragement goes a long, long way."
5.
The Aboriginal flag flying permanently on Sydney Harbour Bridge.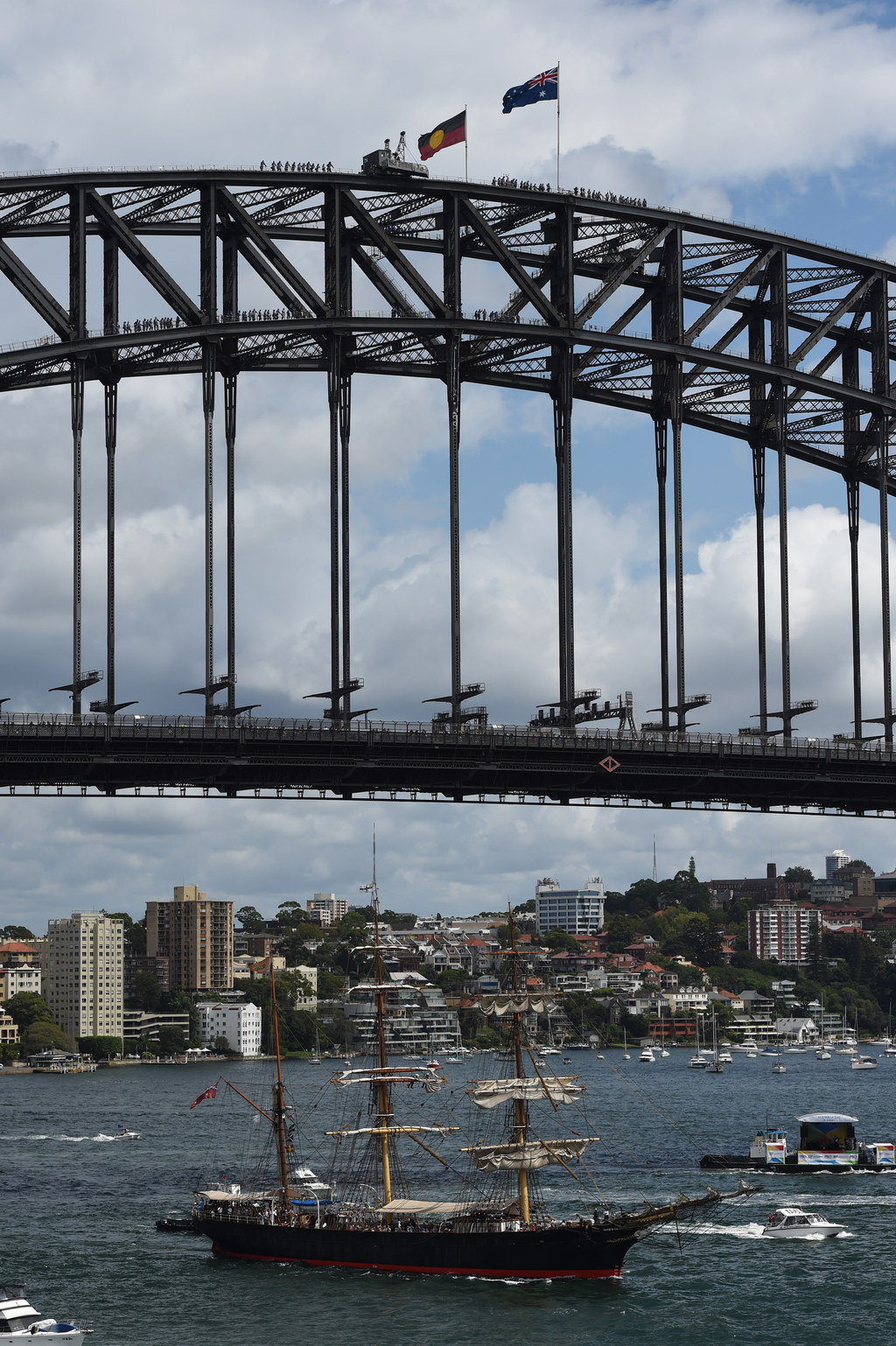 As the Aboriginal flag flew over the Sydney Harbour bridge on Australia Day, many people asked why it isn't up there all the time, but Baird said it isn't that simple.
"There's many reasons that flags go up. The Australian flag isn't up there all the time. On various occasions we'll put special events up there. The French flag is a good example. We put that up there as a gesture of solidarity after [the Paris attacks].
"I think you saw as part of the Australia Day approach, we're increasingly bringing a recognition of the Aboriginal people into that day. The use of Barangaroo I think was a very significant part of Australia Day. It's something that we're proud to have. It's obviously a critical part of our heritage and we're happy to promote it."
6.
The need for Australia to be more compassionate to refugees.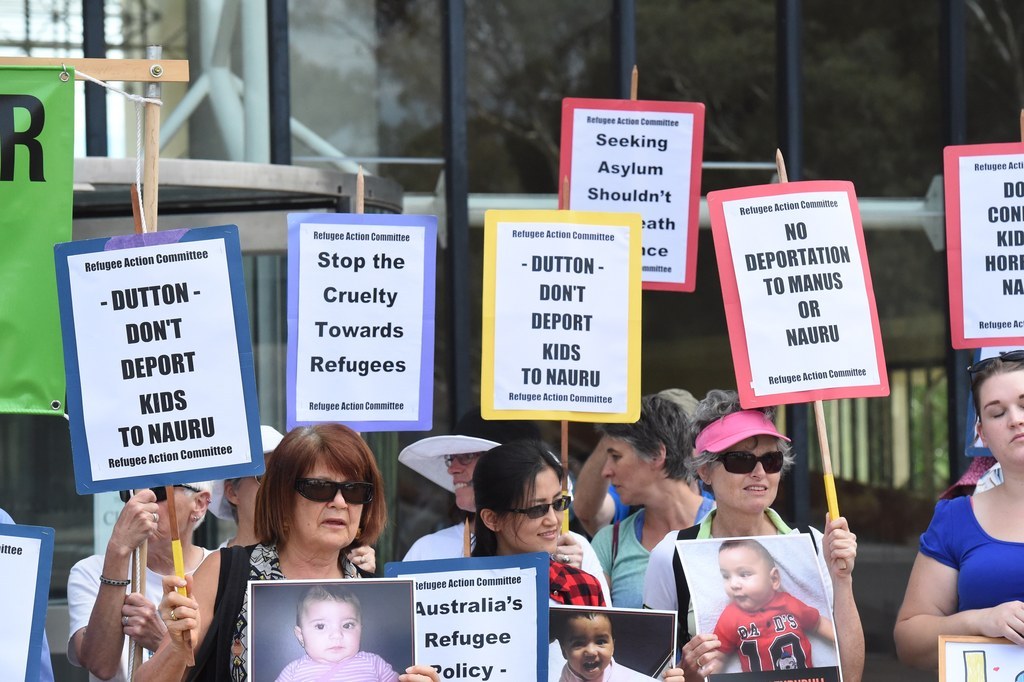 Baird wouldn't be drawn on the fate of the more than 100 children, including at least one boy in NSW, who now face being sent to Nauru following Wednesday's High Court decision, but he did say Australia needs to open its arms to refugees.
"I think it's a test of our nation's character. What we want to see is people in NSW and across this country being known as very generous, accommodating and compassionate people. That's our history and I would like to see that."
But he backs the government's measures when it comes to stopping the flow of asylum seeker boats.
"There are some who say we should never have stopped the boats. I don't necessarily support that. I think stopping the boats is a more humane approach," he said. "I do believe that there's an obligation to look after those who are... less fortunate than us. I've called, in terms of the Syrian refugee crisis, for us to play a significant role, including in NSW. We're willing to pay more than our fair share in that. I was delighted when the federal government moved on that.
7.
The fact that Sydney's Town Hall Station is goddamn hot.
"It is [like an oven]. I don't know, but I'll find out. Leave it with me."
We're taking that as an election commitment.
8.
And that he definitely won't be pashing Melbourne.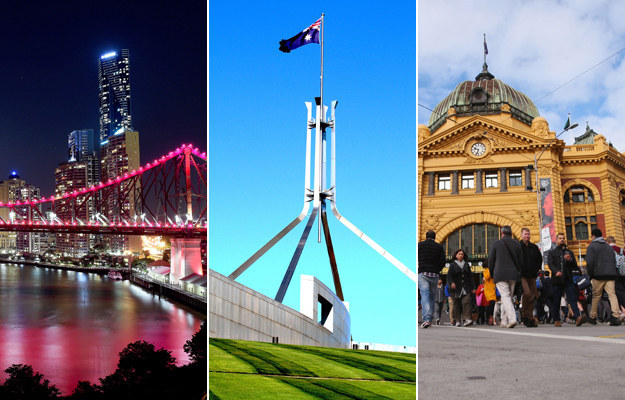 We played Pash, Marry, Avoid (AKA Fuck, Marry, Kill), with Canberra, Melbourne and Queensland.
Avoid: Canberra (obviously)
Marry: Queensland
Pash: Melbourne ("But there's no way on earth I'd actually do that")