Labor is aiming to make the 2016 election a referendum on climate change, announcing plans to double the Turnbull government's proposed emissions cuts.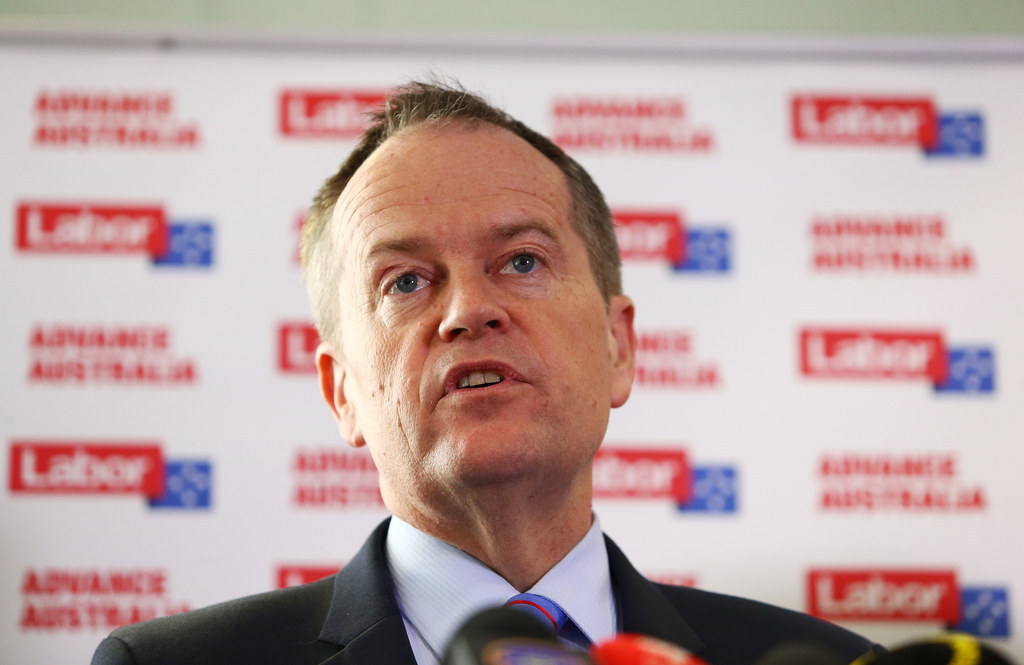 Opposition leader Bill Shorten on Friday announced Labor's policy: Zero carbon emissions by 2050 and an aim to cut emissions by 45% by the year 2030.
The government's current emissions target, set by former prime minister Tony Abbott when he was in office, aims for a 26-28% cut based on 2005 levels by the year 2030.
One of the conditions imposed on Malcolm Turnbull when he took the top job from Abbott was that there could be no change to the coalition's climate change policies.
"Australia can benefit if we take action on climate change; we have a lot to lose if we don't," Shorten said on Friday. "Australia is much more than a small country, far away, without a voice in the great councils of the world."
"We are a nation engaged with the opportunities of Asia, and a leader in the Pacific; a prosperous, stable and internationally-influential country."
Shorten has accused the government of taking a "joke of a climate policy" to the UN climate change summit in Paris, which begins this weekend.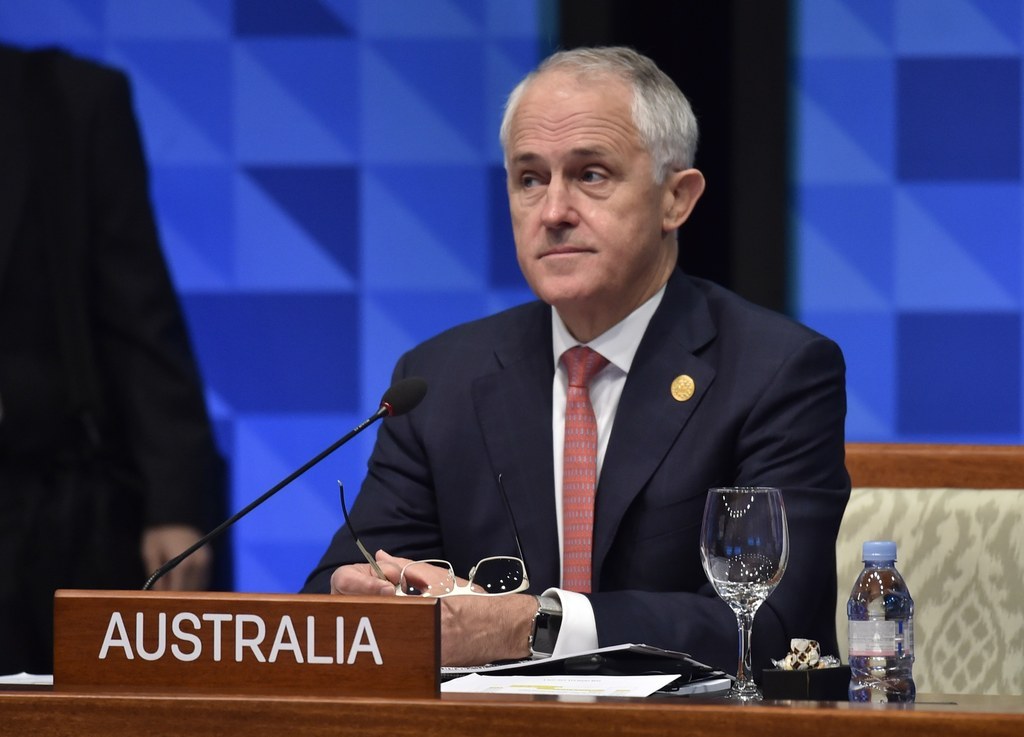 "Because we know climate change is real, we all have obligation to act," Shorten said. "Malcolm Turnbull is flying to Paris carrying Tony Abbot's climate-sceptic baggage and while he won the leadership vote in the party room, Tony Abbott has won the climate policy debate in the Liberal party."
"No area of scientific inquiry in the past 30 years has been more rigorously tested, scrutinised and peer-reviewed," Shorten said. "So let's not pretend we have an obligation to give equal weight to the babble of the tinfoil-hat pseudo-science brigade.
Senior government frontbencher Christopher Pyne has labelled Labor's policy "mad", saying it will smash household budgets.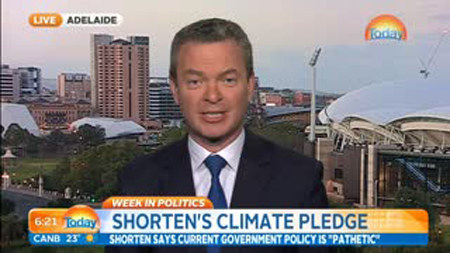 "Bill Shorten's policy would require them to introduce or reintroduce a carbon tax at double the rate of the carbon tax before. He wants to smash household budgets and smash the economy," Pyne told Today.
"For the next election he [Shorten] wants people to think that he is Mr Green, but actually he would have to introduce a carbon tax at twice the rate [of the Gillard government's] and smashing household budget costs and costing jobs and growths. So it is a mad policy."
In July Australia's climate change authority handed down a final recommendation to reduce emissions to 30% below 2000 levels by 2025 and further reductions by 2030 of 40 to 60 per cent below 2000 levels.