Ellen Degeneres has recorded a special message urging Australians to save the Great Barrier Reef.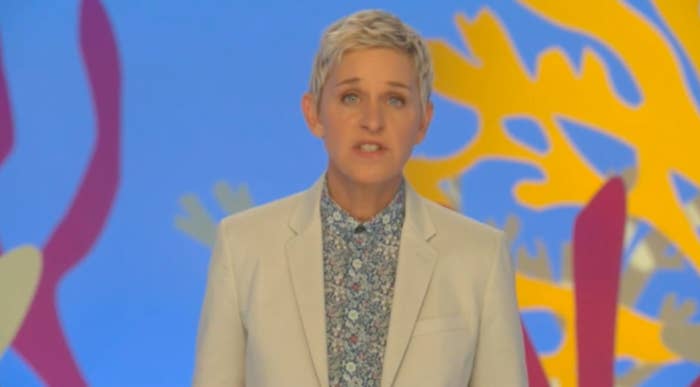 The talkshow host recorded the brief clip as part of Disney's Remember The Reef campaign.
The message coincides with the release of Degeneres' new film, Finding Dory, in which she reprises her role as Dory, a Reef dwelling regal blue tang fish with a terrible memory.
"Hi Australia, it's me, Ellen DeGeneres. As you know I'm a big fan of your beautiful, great, wonderful Great Barrier Reef, which is home to my favourite fish, Dory," Degeneres says in the clip.
And as you may remember – but Dory probably doesn't – she's a blue tang and has many other amazing species that live in the Great Barrier Reef with her. It's critical that we protect this amazing place, and we'd like your help."
The reef is in the midst of the worst coral bleaching crisis in history, largely due to the effects of climate change.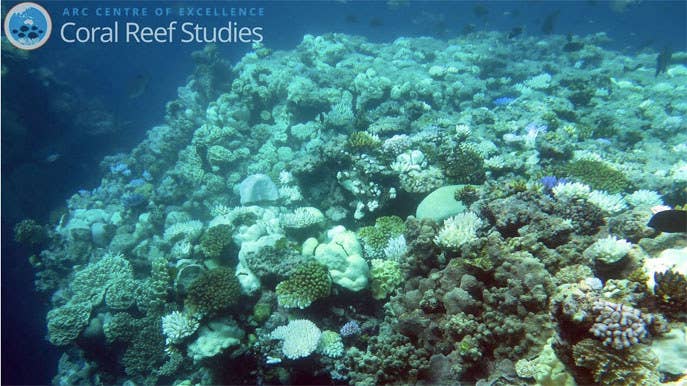 Australian environment minister Greg Hunt, who has definitely never been mad online, responded to the video with a series of tweets to Ellen.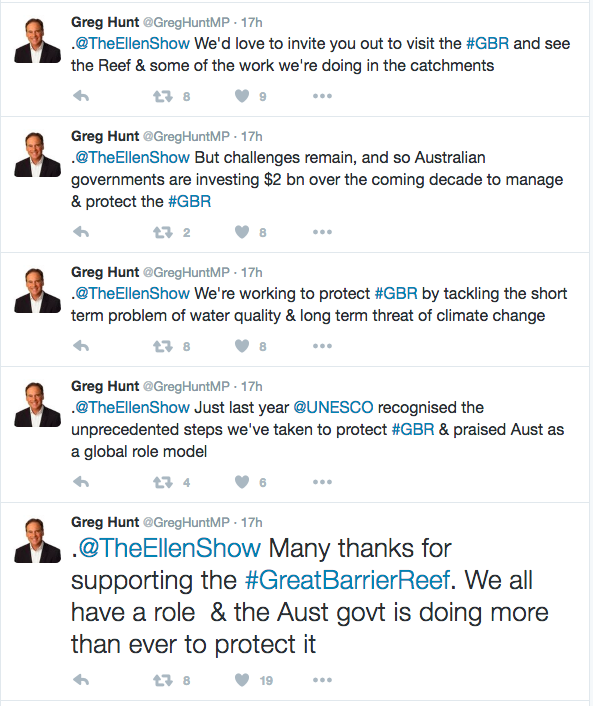 In its May Budget, the Australian government pledged $171 million to protect the reef, mostly with a series of water quality measures, but experts say it will take billions of dollars if the reef is to be saved.
A recent election scorecard from the Australian Conservation Foundation gave the Coalition 11 out of 100 on its environmental policies. The Labor opposition scored 53, and the Greens managed 77.
It's cool though. Everything's totally fine. No need to panic.