New Zealand prime minister John Key has stepped down after eight years in office.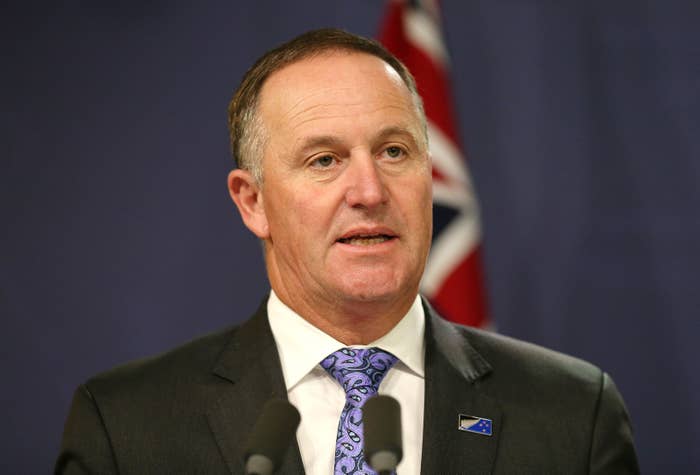 Key made the shock announcement at his weekly press conference, after listing his government's achievements in its eight years in office.
"This is the hardest decision I've ever made and I don't know what I'll do next," said Key, who has led his party since 2006 and was elected prime minister in 2008.

"For our family, 10 years at the top is a long time. I owe it to the family to come home a little bit," Key said in his announcement, which was streamed on Facebook Live.
Key endorsed his deputy, Bill English, to take over the prime ministership when the National Party meets to elect a new leader on 12 December, but denied that any deal had been struck between the two.
Key listed economic leadership, helping the vulnerable, and helping the nation to rebuild following the devastating Christchurch earthquake of 2011 as some of his proudest achievements.
The PM said he was happy to be leaving office on his own terms.
"I have had amazing support from the New Zealand public," he said. "Through it all, I have had that. I really am immensely grateful to them.
"These are the people who made it possible for me to be prime minister and have this job over the last 10 years. I will leave forever grateful to the New Zealand they save me a chance."
Key didn't outline his post–prime ministerial plans, but indicated he would like to sit on company boards and cited his past work as a successful investment banker.
Australian prime minster Malcolm Turnbull said he learned of Key's plan to quit this morning and responded with a text reading"Say it ain't so, bro".
Turnbull paid tribute to his colleague from across the ditch, saying Key had provided economic leadership that should be emulated worldwide.
"What he has been able to do is demonstrate that if you make the case for reform, clearly, cogently, persuasively, you can win and retain strong public support for economic reform," Turnbull said.

"New Zealand has never been better situated than it is today."

Former Australian prime minister Tony Abbott also paid tribute to Key, using a cricket analogy, which is great because Australia beat New Zealand in the cricket just last night.