Treasurer Joe Hockey says the federal government has plans to seriously address Australia's domestic violence crisis following claims that Tuesday's budget ignored the issue.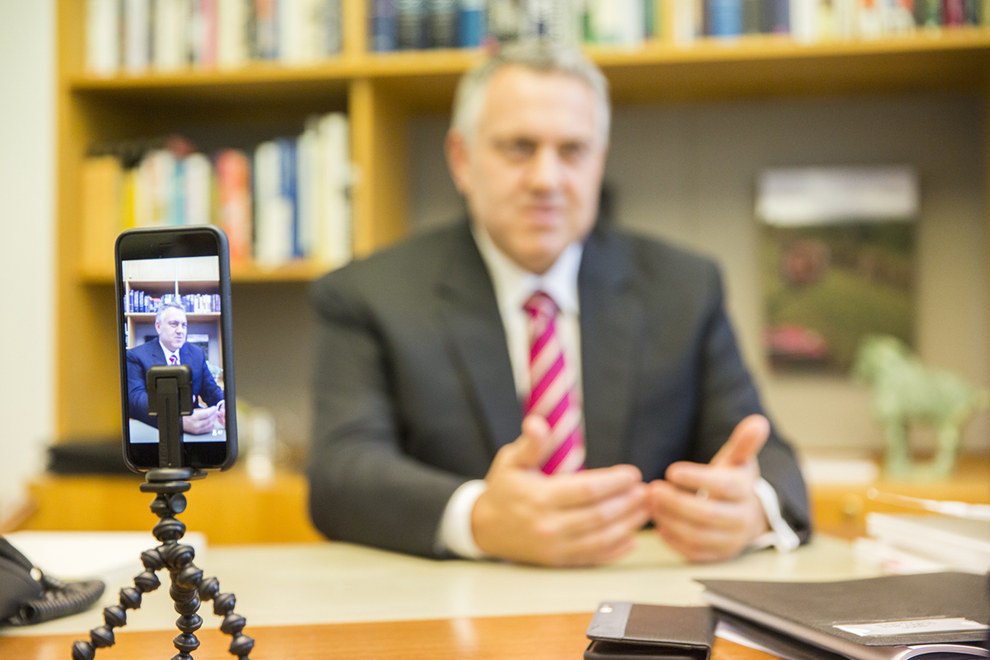 Speaking to BuzzFeed News for Australia's first ever political interview on Periscope, Hockey denied the government was ignoring domestic violence.
"In the budget we had specific programs we announced. We also have funding that we put aside but do not announce until the right period of time during the course of the year and after consultation," he said.
"We have put additional money aside that we've not yet announced in relation to domestic violence to help to address the crisis. But it's important that you consult the states and get the right outcomes. Everything doesn't have to get announced on budget night, but it doesn't mean you haven't put the budget aside for it."
But Hockey wouldn't be drawn on how much was set aside to tackle the issue, or how the money would be spent.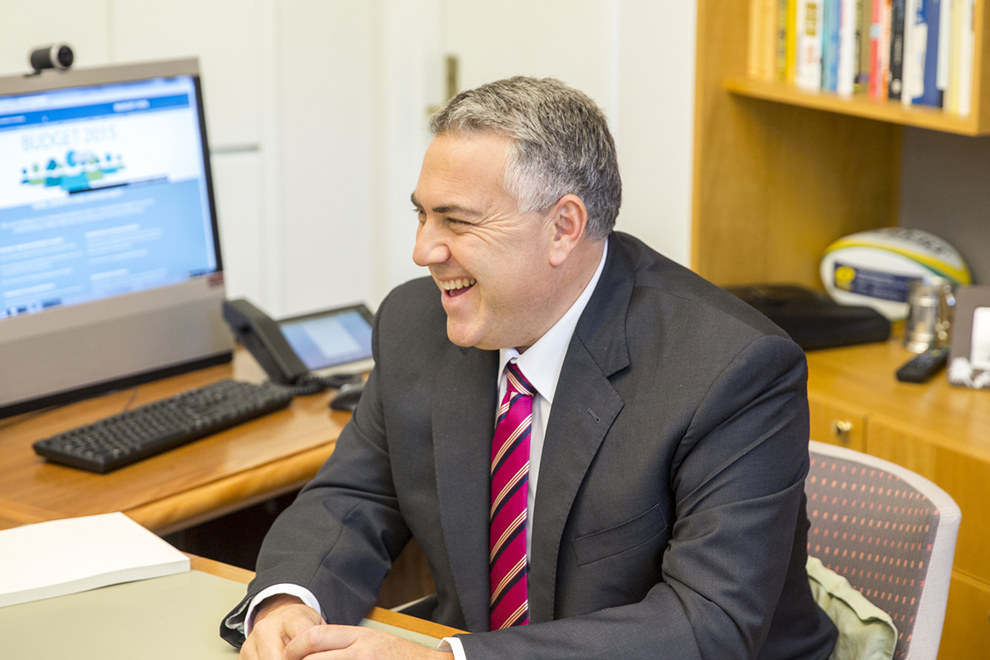 "[We can't make an announcement] because we're working with the states. You've got to have a proper process to get the best outcome from what we're doing. I don't think there's any lack of resolve, in fact there's an emphatic determination from the prime minister to do something about it.
"You've got to make sure that you just don't try and immediately respond to everything. You've got to have programs that work and things that work on the ground. And that's exactly what we're doing."
Moments before Hockey delivered his budget speech on Tuesday night, The Project host Waleed Aly made impassioned plea to the government to do more on domestic violence.
"I'm talking about the 18,631 people whose calls went unanswered last year when they called 1800 RESPECT. That's the hotline set up to provide a counselling service for victims of domestic violence. They reached out and were turned away," Aly said.
Tuesday's budget set aside $30 million dollars for a domestic violence awareness campaign.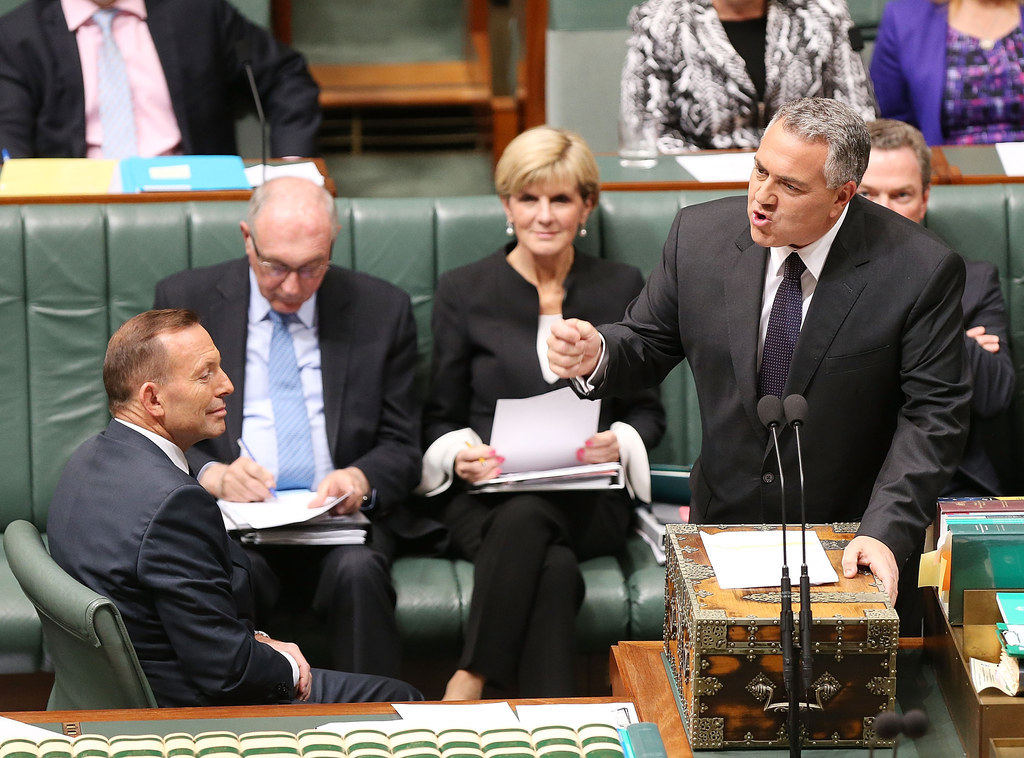 Last night, Aly continued his campaign, putting the hard word on communications minister Malcolm Turnbull.
"Thirty million dollars for something that you yourself as a government are referring to as a crisis. Do you genuinely believe that's enough?," Aly asked Mr Turnbull.
Turnbull admitted that the government hasn't done "nearly enough" to tackle the issue, but said this would be rectified in the future.
"What I'm saying is our government and other governments will provide the resources that are needed that will provide the support services that you need."
Australian of the Year Rosie Batty yesterday labelled domestic violence a form of "family terrorism."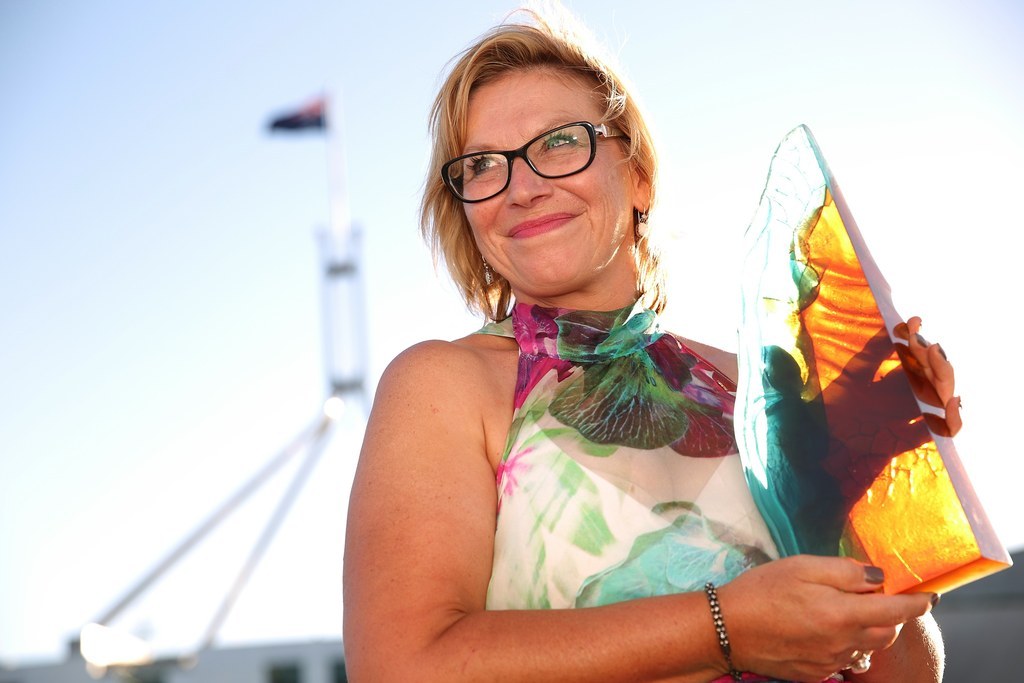 "We have to have the legal profession onboard [and] understanding the complexities of family violence," she said ahead of her forum address," Ms Batty told the ACT Law Society in Canberra on Wednesday.
"We need that profession also to step up and recognise the issue for what it is. Let's put it in its context, this is terrorism in Australia," she said.
"If we look at the money that we spend in terrorism overseas, for the slight risk that it poses to our society, it is disproportionate completely.
"Let's start talking about family terrorism. Maybe then, with that context and that kind of language we will start to get a real sense of urgency."