YourTaxis, an initiative of the Victorian Taxi Association, is a new group telling 'positive taxi stories' as ride sharing services like Uber encroach on their turf.
Yesterday they asked people to tell their taxi stories. It did not go well.
Because it turns out a lot of people have some pretty bad taxi stories to tell.
Like this guy who said his cabbie smelled like a wookie's armpit. At least YourTaxis thanked him for the feedback. That was nice.
These guys just got an Uber.
One cabbie couldn't find a pretty important landmark.
Or the airport.
And others were worried about the little things.
Short fares were a real issue.
But at least they're working on it.
Some people complained about a lack of basic facilities.
And bad attitudes.
This guy had a whole list of complaints.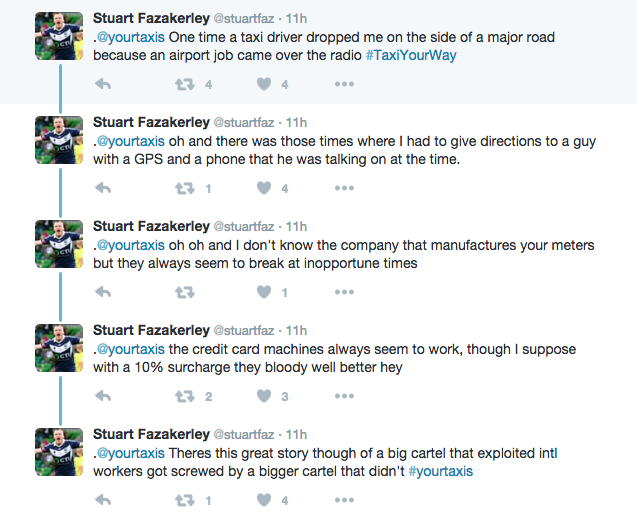 There were also some real safety concerns.
Which kind of explains why the YourTaxis Twitter page looks like this now.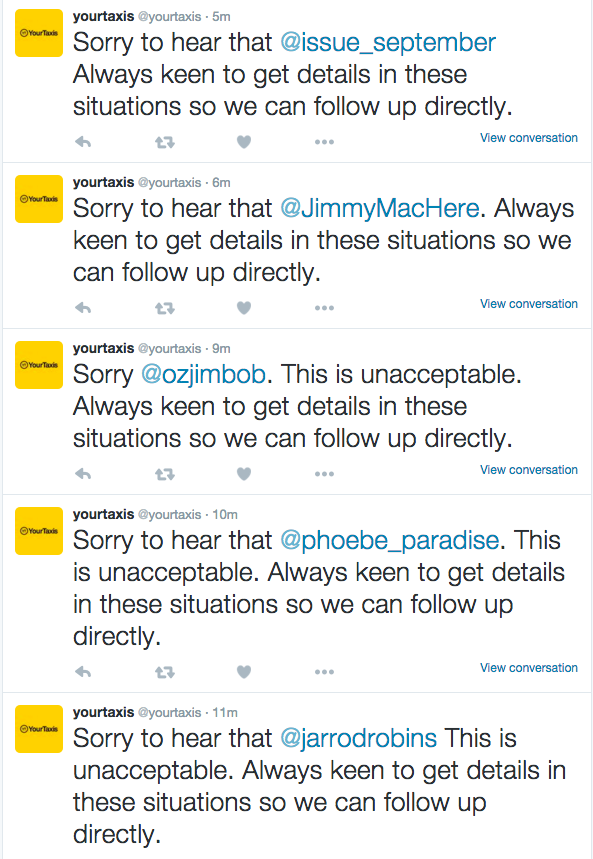 You can follow the whole shitshow here.
Better luck next time, Victorian Taxis.