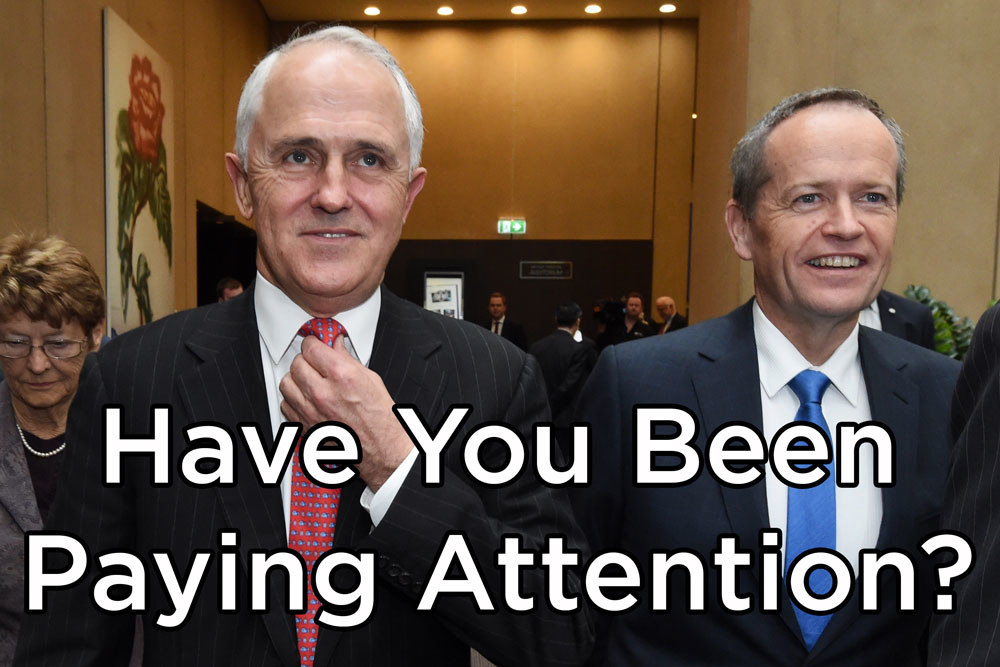 1. Let's start with an easy one: When's the election?

2. Labor frontbencher David Feeney forgot to declare his lovely Melbourne home. How much is the home worth?

3. The first "people's forum" was held on May 13. Who won it?

4. Who said this: "We say what we mean, we mean what we say, we do what we say we'd do in the way we say we'd do it."

5. Which senior politician had his office raided by federal police in the first week of the campaign?

6. Who said this about refugees: "For many people they won't be numerate or literate in their own language let alone English… these people would be taking Australian jobs and there is no question about that."

7. Which Senate candidate drove a monster truck named Scruffy over some cars to show how they will crush the major parties

8. Which politician needed a staffer to text her the answer to a difficult question during a tough radio interview?

9. Which TV host is running against Tony Abbott in Warringah?

10. Rob Oakeshott is attempting a political comeback. Which seat is he running in?

11. A Liberal candidate had to quit this week because it turned out he secretly owned...

12. Which MP has adopted an unwanted rat during the campaign?
Looks like there are no comments yet.
Be the first to comment!