When Peter Fraser and Gordon Stevenson married in Sydney on June 27 last year, friends, family and dozens of strangers came to wish them well. But within minutes their marriage was over.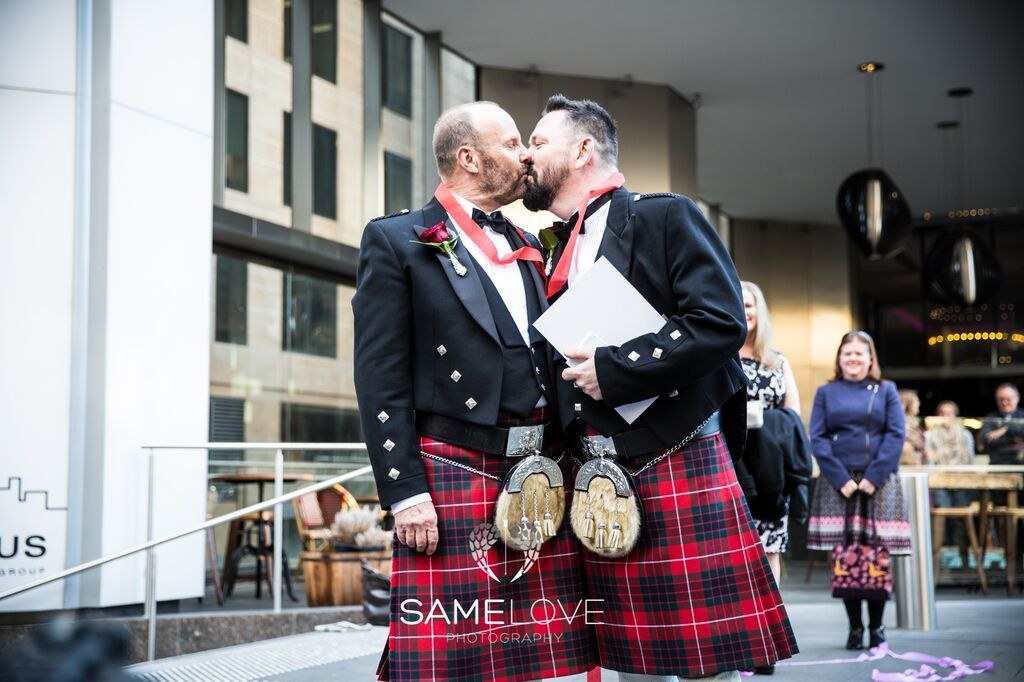 Fraser, a dual British/Australian citizen, and Stevenson were the first same-sex couple to take advantage of Britain's recently enacted marriage equality laws by marrying in a British consulate.
But the second they left the consulate and set foot back on Australian soil, their marriage was no longer recognised - under Australian law, it simply did not exist.
A year later, the happy couple are still living together in legal limbo, married in the UK but living in sin in Australia.
Fraser says married life has brought he and Gordon closer together after 20 years as a couple, but it's still disheartening to know they're not considered equal in Australia.
"It still gives us that feeling of being a second class citizen. Although we are married in Britain, it doesn't really count here. It is upsetting to be treated differently, and actively discriminated against in the country where we live and pay taxes. It's got to end."
Since Fraser and Gordon married, 120 dual citizen couples have followed in their footsteps in consulates around Australia.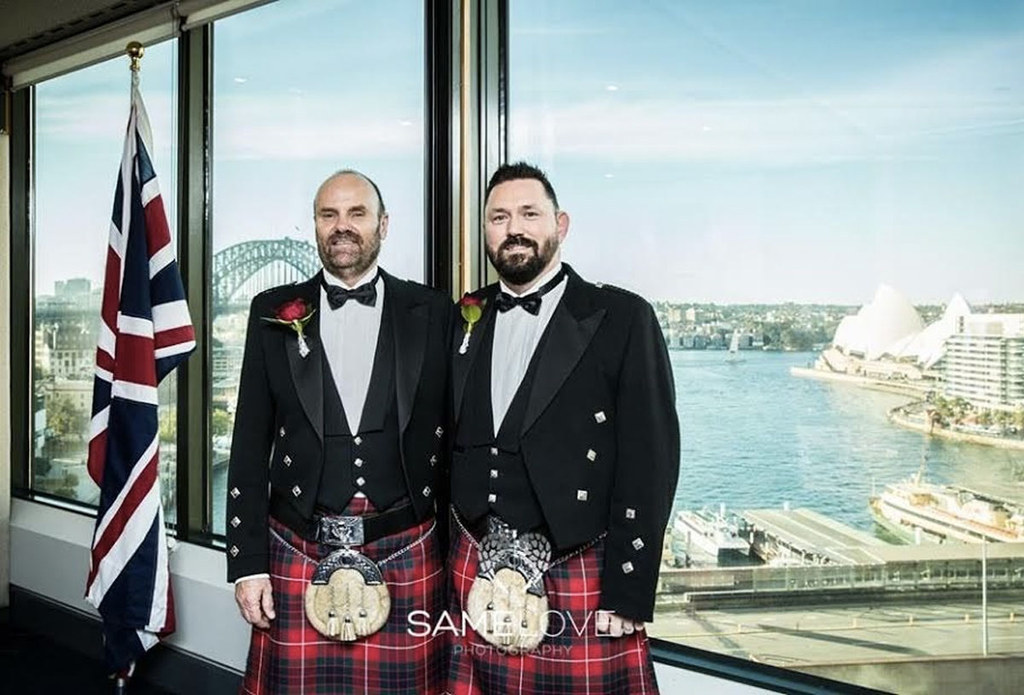 In Melbourne, 43 couples have married while Sydney has seen 37 ceremonies. In Perth, 19 couples have tied the knot under the watchful eye of Queen Elizabeth and with a British flag as a backdrop. 12 same-sex couples have gotten hitched in Brisbane and 10 in Canberra.
Tony Brenann is Britain's Deputy High Commissioner to Australia and has performed most of the ceremonies for same-sex couples that have been held in the High Commission in Canberra.
He tells BuzzFeed News that the weddings are a nice change from the usual consulate business of helping British nationals in need, and a delight for consulate staff who get a chance to help make people smile.
"It's quite fun. Each ceremony is different depending on the couple's wishes. Some of them have been quite small while some have been quite large and a very celebratory affair. But they're a nice thing to be a part of. They're happy occasions."
For Brennan, the highlight has been marrying couples who are "quite senior in age."
"It's wonderful that those people have found their partner at that stage of their lives," he says.
For Greg Turner and his partner Ryan, their wedding at the British High Commission in Canberra was about more than just a certificate.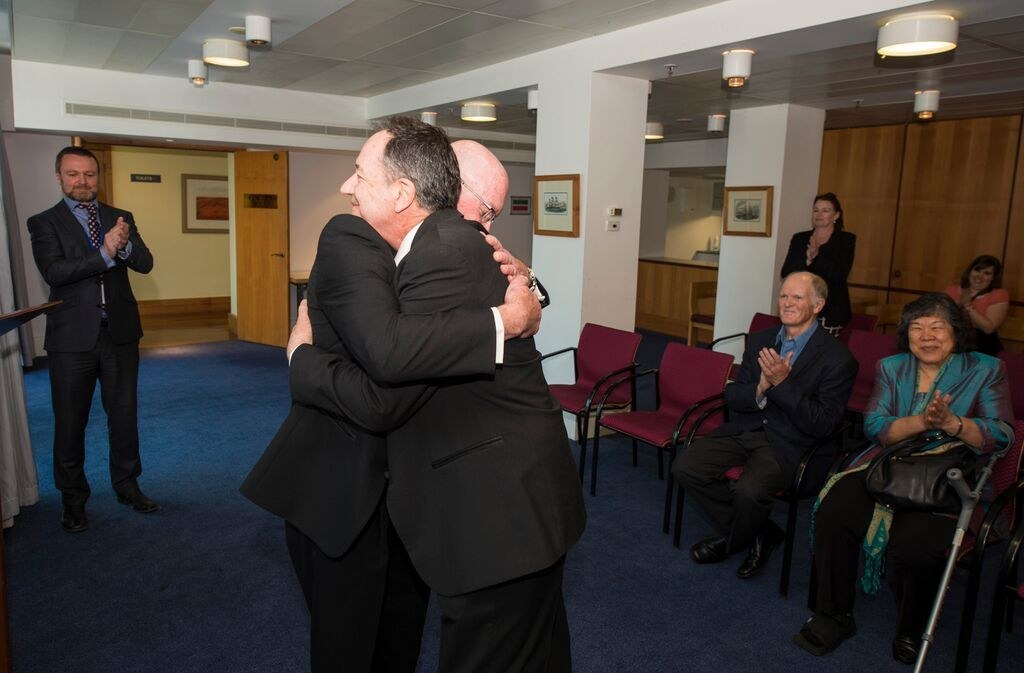 The pair married in September 2014 after five years together and following a serious battle with cancer for Ryan. Greg tells BuzzFeed News that he felt throughout the treatment process that he wasn't treated as a true life partner by medical staff.
"We felt in the health system at that time that the recognition of our partnership was somewhat less honoured and properly considered than it should have been," he says.
For Greg, the wedding was a recognition of a partnership that is just as valid as any heterosexual relationship.
"It was glorious. It was in story book fashion, the best night of our lives. It allowed us to make a commitment we wanted to make."
Thanks to timezone differences, Douglas Pretsell and Peter Gloster became the first same-sex couple in the world to marry under Scottish law when they tied the knot in Melbourne.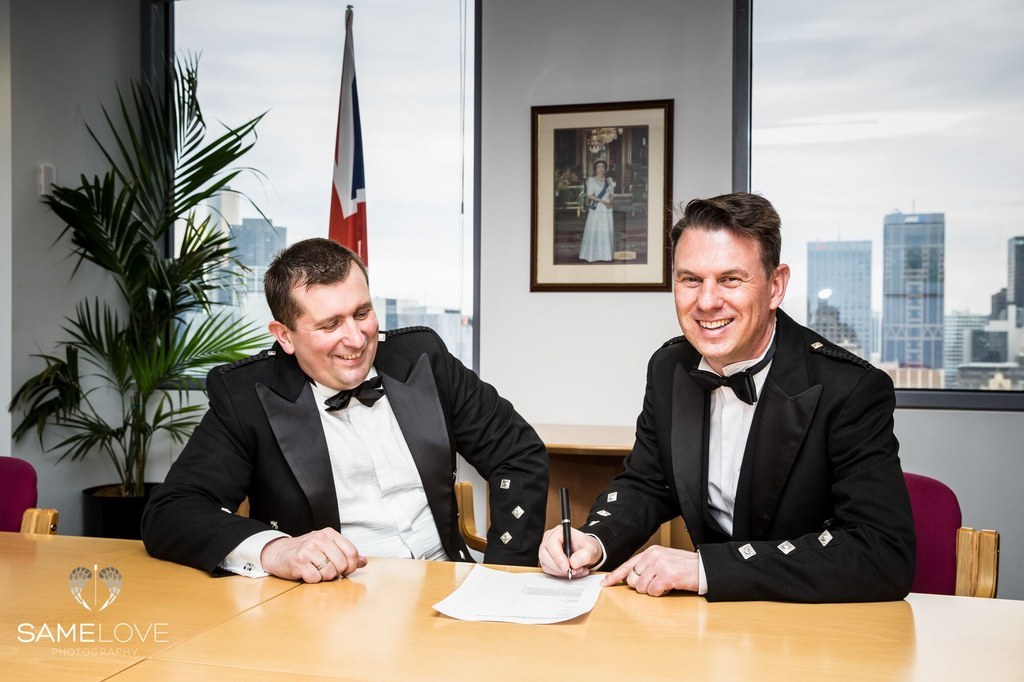 At one minute past midnight, Scottish time, On December 18 last year, the couple exchanged the civil partnership certificate they got in 2010 for a full marriage certificate.
The difference between a civil partnership and a wedding certificate is immense. When applying for an Australian visa, Douglas was told not to produce his civil partnership certificate as part of his application. In fact, doing so could count against him.
"People hang their prejudices off difference," Douglas says. "There was a perception that civil partnerships were lesser. My company wouldn't give me a day off for my civil partnership, which they did for people who got married."
"I now know that on paper, at least in the UK, our marriage is equivalent to heterosexual marriages in the UK, which it wasn't previously."
When Sarah Midgely proposed to Shirleene Robinson in the New York Public Library, they could have chosen to get married in any of the four countries where they hold passports. They chose Australia, even though that decision posed the most difficulties.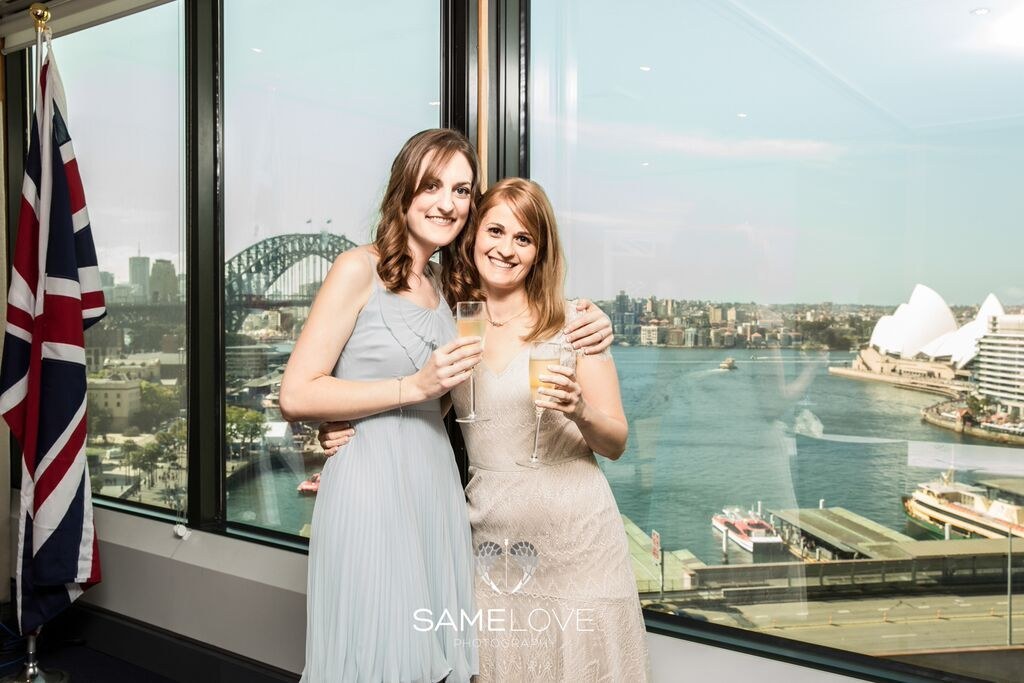 "The citizenship we share is Australian, but it's the one country where we can't get married," Robinson says.
The pair married in front of 20 close family and friends at the British consulate in Sydney in September last year before holding a much bigger celebration the following day. A celebration which wasn't legally recognised in Australia.
"It's definitely something we think about and it's quite a sad thing. We both love Australia, but to not have our relationship recognised as equal is a cause of sadness to us."
All of the couples who spoke to BuzzFeed News describe their consulate weddings as among the greatest days of their lives, but also say they were tinged with sadness.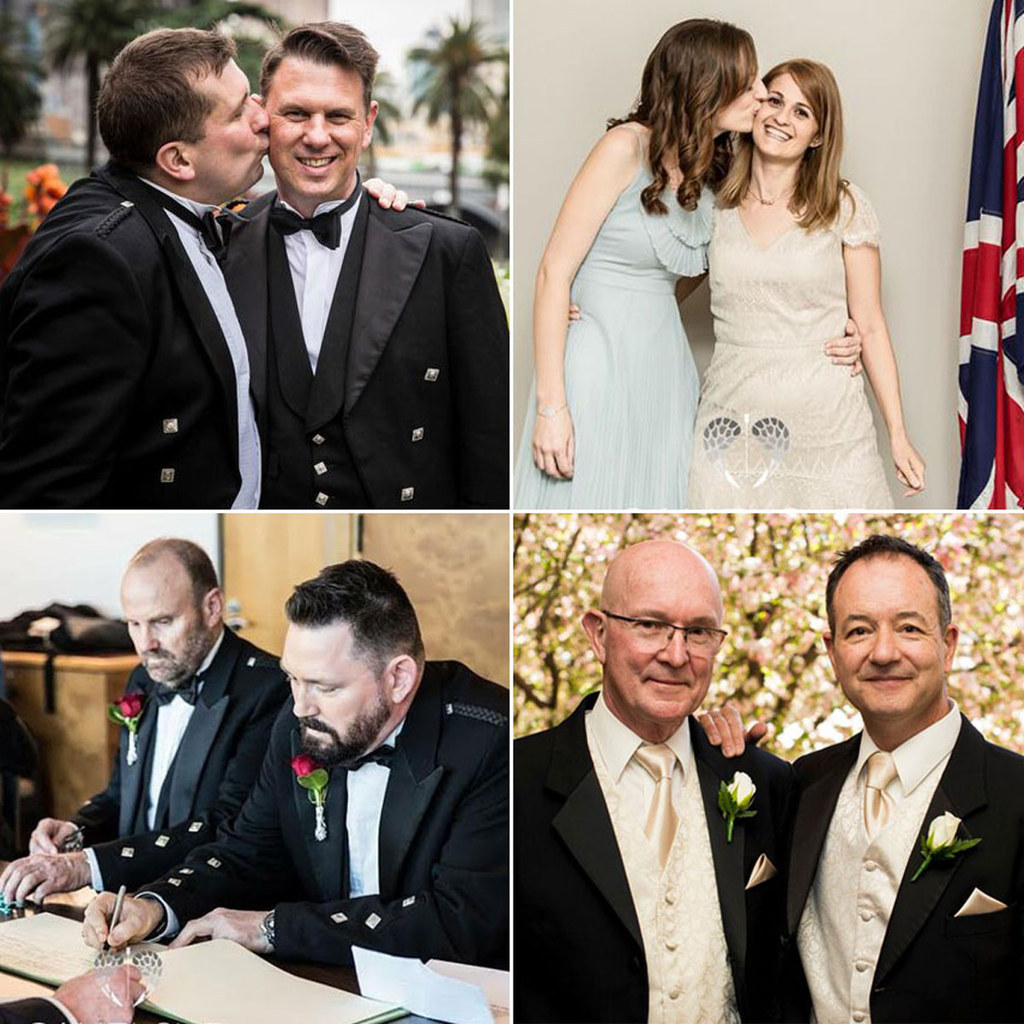 "The most special and happiest moment of my life was marrying Sarah," Robinson says. It was a beautiful occasion. I guess the only slight sadness was the fact that as soon we walked outside we ceased to be recognised as married in Australia."
Fraser says he is waiting for the opportunity that has been given to him to be available to all Australians.
"It was a wonderful day. We don't regret it for a second. We're pleased that we were able to do that, it's just sad that it's only available to a limited number of people. One of the partners has to be a British citizen so it's not something that's open to a lot of people and that makes me sad."
"The debate in Australia as it exists at the present time is a diminishing minority of hateful people. It's very hurtful at times, Turner says. "To suggest that our marriage would be harmful to children, or would lead to polyamorous marriages is just ridiculous."
"We're frustrated with the approach in Australia. We have a very negative view of the Australian parliament generally and its capacity to bring about equality."
"But we'll wait and see."