The final debate of the election campaign took place on Friday evening, and because we're all about ~innovation and agility~, it went down on Facebook.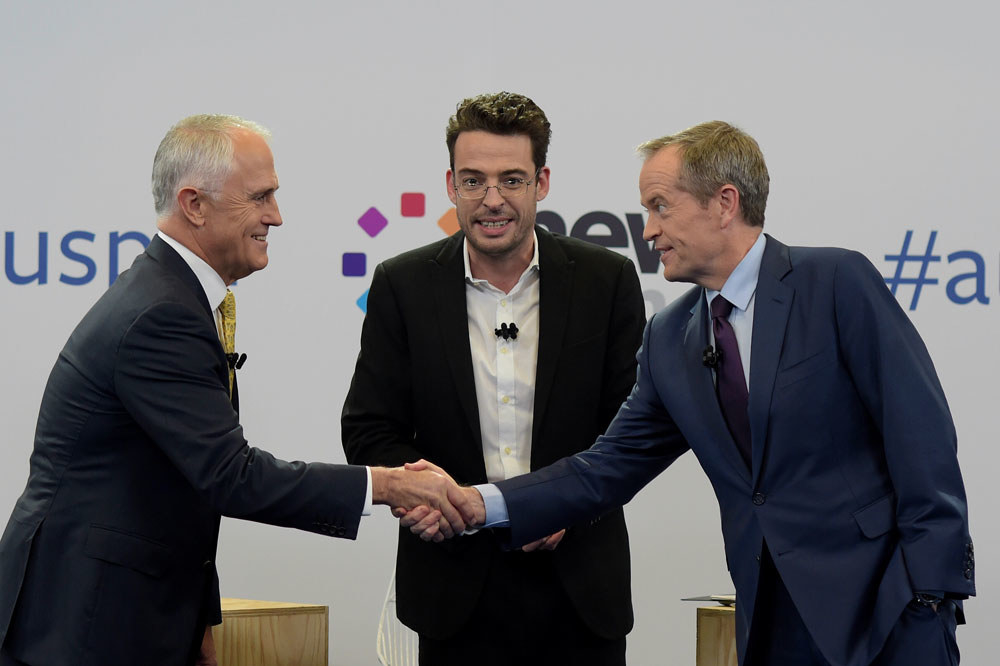 Which is all very well and good...
As long as you've got a fast enough internet connection.
Because heaps of people who tuned in to watch...
Couldn't actually see what was going on.
Like these guys...
And this lady.
Even our feed dropped out.
And the Canberra press gallery had trouble.
At least there were some jokes.
Even Facebook couldn't catch up.
And all the tweets were about the NBN.
So if there's one thing to take away from the debate...
It's please...
Fix our fucking internet.
And if you're wondering, it seems like Bill Shorten took out the night.