Everything You Need To Know About That Bloody Big Coal Mine Near The Great Barrier Reef
If it was a country, the Adani coal mine would be the world's 15th largest emitter.
See that guy shaking hands with Malcolm Turnbull? That's Gautam Adani. He's estimated by Forbes to be worth about $7.2 billion USD. Which is interesting, because right now he's asking our federal government to loan him $900 million.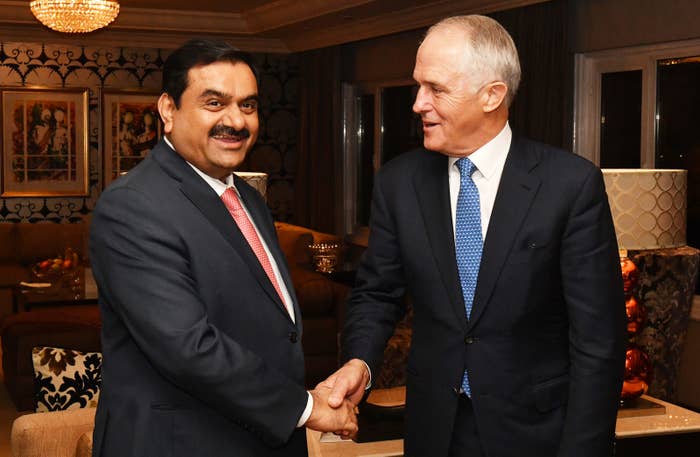 The loan, which would come from the government's Northern Australia Infrastructure Facility (NAIF), would be used to pay for a 189km rail link between the proposed Adani Carmichael coal mine in Queensland's Galilee Basin, and the Abbot Point coal terminal near the Great Barrier Reef.
From there, the coal would be shipped through the reef to India, where it would be used to power up to 100 million homes.
Environmentalists hate the mine because of the amount of greenhouse gasses it would produce – some estimates say that if the mine was a country, it would be the world's 15th largest emitter.
They say it's also bad news for the Great Barrier Reef, which really can't handle the higher ocean temperatures that would come with that level of emission.
So why is the government considering loaning $900 million to Adani?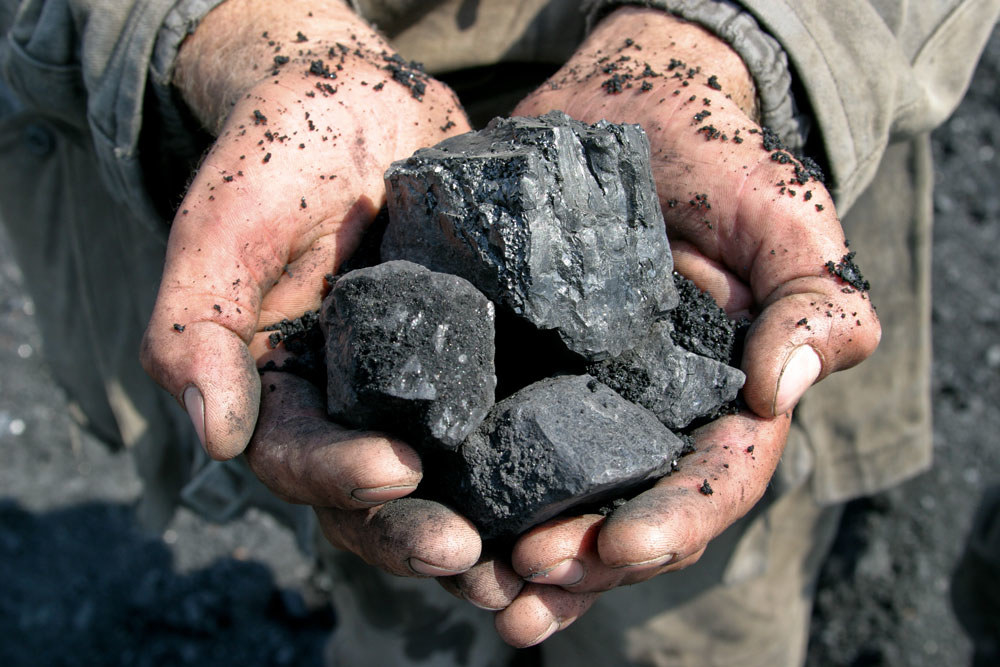 The short answer is, because no one else will. Australia's big banks and financial institutions say they won't loan Adani the money, because they're not convinced the investment would pay off, and because of environmental concerns.

The NAIF was set up by the Abbott government in 2014 to boost jobs in northern Australia by providing funding to projects that otherwise might not be commercially viable.
But Adani has already said that the proposed loan isn't "critical" to the project's future.
"We have obviously applied for it because it's available," Adani spokesman Ron Watson told Fairfax Media last year.
"This is something that governments of all political persuasions have done in the past and I assume will do in the future. It doesn't necessarily mean it's make or break for the project."

But the government still bloody loves the idea of lending Adani $900 million anyway.
Australia's prime minister Malcolm Turnbull, deputy prime minister Barnaby Joyce, resources minister Matt Canavan, environment minister Josh Frydenberg, and outspoken backbencher George Christensen have all publicly backed the idea of giving a loan to the mine, saying the project will create up to 10,000 jobs in Queensland.
The Queensland Labor government is also on board. Because jobs.
10,000 jobs hey? That sounds pretty good.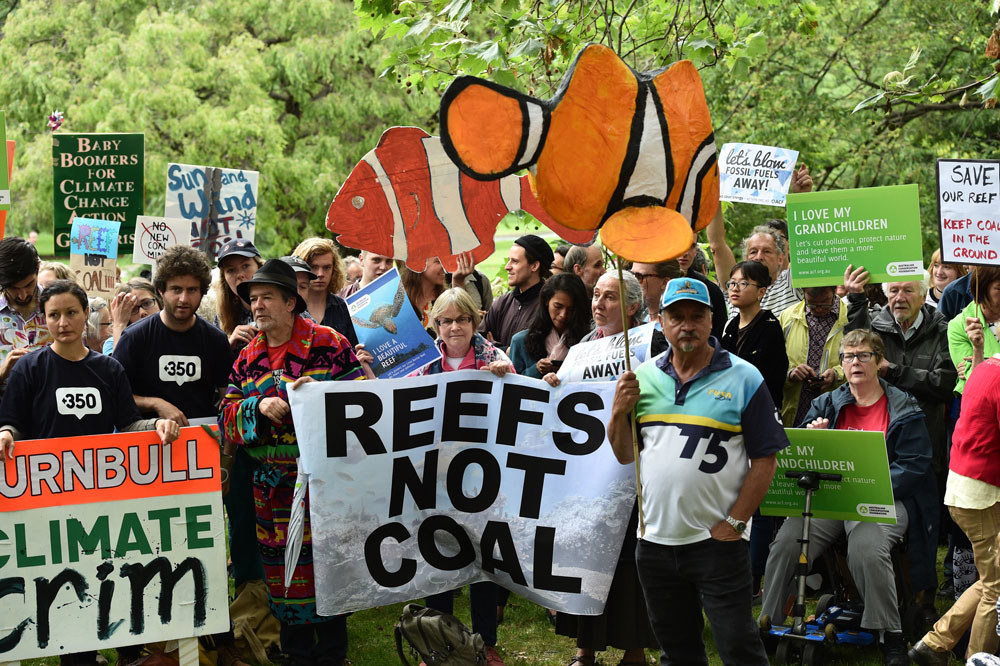 Yeah, nah. That's the number used by Adani and the government when it promotes the mine, but the actual number of jobs created may actually be something like 1,464. We know that because Adani's own expert said that, in court, under oath.

The key difference in the figures was the assumption that the Adani mine would create new jobs, rather than simply transferring jobs from elsewhere around Australia.

"It assumes that no one going into that project has a job already – that everyone there is a new person, and they go and buy their pies at new pie shops, and get their hair cut at new salons, and those salons buy their scissors that wouldn't have been bought anyway," director of research at The Australia Institute Rod Campbell told BuzzFeed News.

Riiiiight. So why is the government such a fan?
Apart from the jobs claim mentioned above, there's also the money. Once it's up and running, the project could produce around $1.2 billion in royalties for governments. (Or would it? More on that below)
The federal government also says that India is going to buy someone's coal, so it may as well be Australia's. Australia's coal is of a better quality than other countries' (Aussie Aussie Aussie, Oi Oi Oi), meaning you can burn less and get more, and that's better for the environment.
But environmentalists say the only real solution is to not burn coal at all.
And what's all this about a royalty holiday? That sounds fun.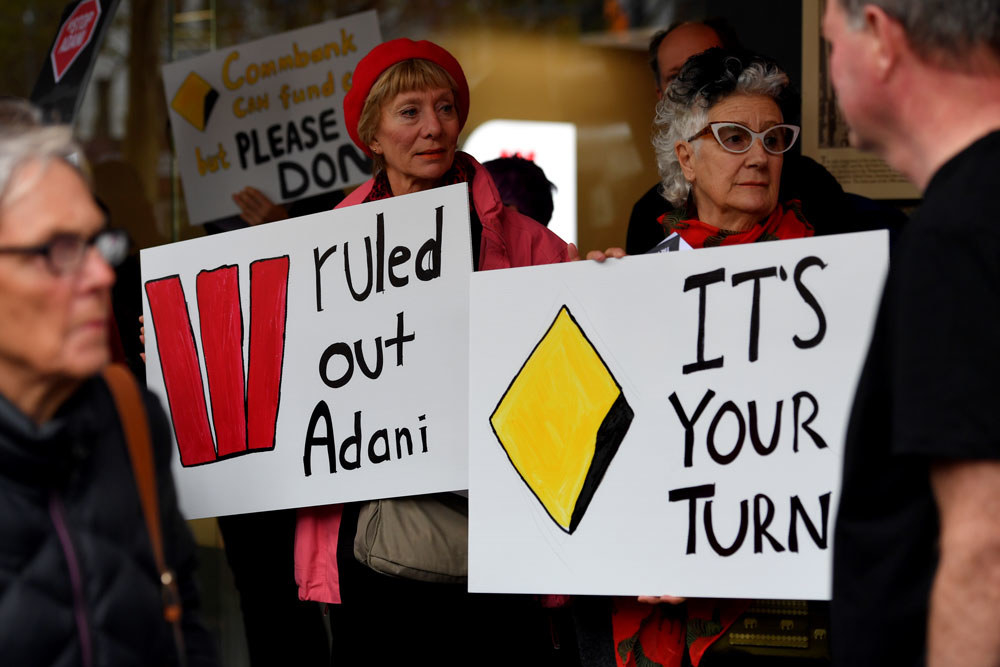 Over the weekend, stories claimed the Queensland Labor government was considering giving Adani a $320 million "royalties holiday". Royalties are basically a tax that mining companies pay to governments in exchange for the right to dig up and sell our resources.

Queensland Labor was reportedly considering deferring the royalties that Adani would pay on coal extracted from the Galilee Basin, meaning the state would miss out on around $320 million.
This caused a bit of a stir in Queensland, where Labor's left and right factions were in disagreement. On Monday, Queensland deputy premier Jackie Trad, who is from the Left, said the royalties holiday wasn't going to happen. Shortly after that, premier Annastacia Palaczuk said the issue hadn't even been considered by cabinet, so there was no chance of a decision any time soon.
So, what happens next?
Well, Adani didn't seem too happy about that. It wanted to know about the royalties holiday, as well as the $900 million loan, before it made a decision about whether to proceed with the mine.
That decision has now been deferred indefinitely.
Meanwhile, the NAIF is expected to announce its decision any day now. The two decisions would be the difference between the mine going ahead or not, so watch this space.