Australia - and the world - meet your new hero: Ellia Green.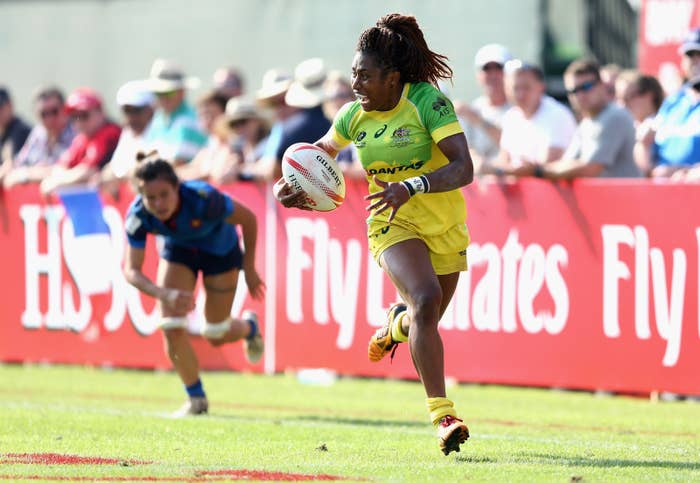 At 171cm (5'6") and 76kg (167lbs), she is the enforcer of Australia's gold medal winning women's rugby sevens team.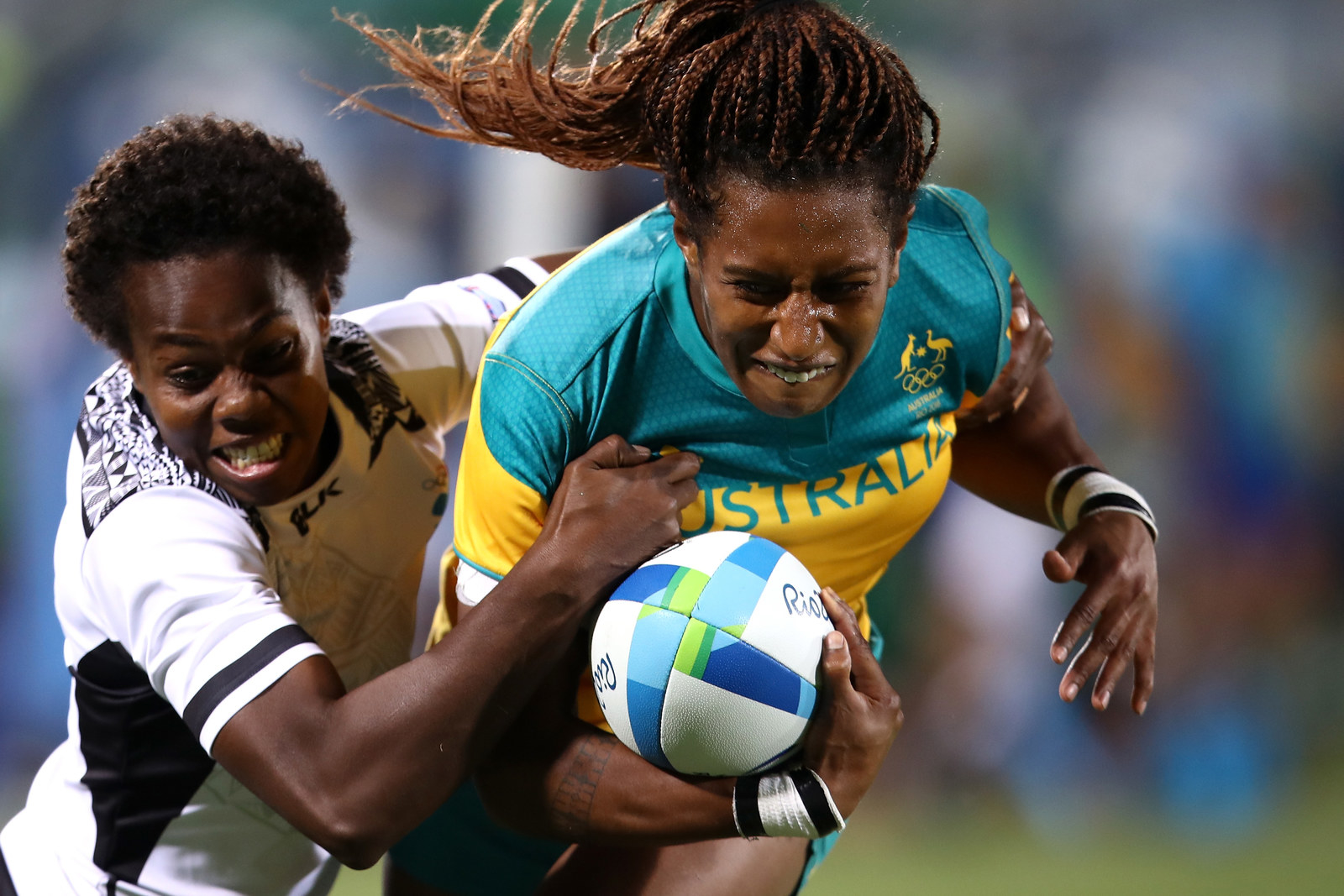 Aussies have known about Green since this barnstorming 80-metre, match winning try at the Gold Coast Sevens last year.
And before that she was a pretty fast runner for Australia.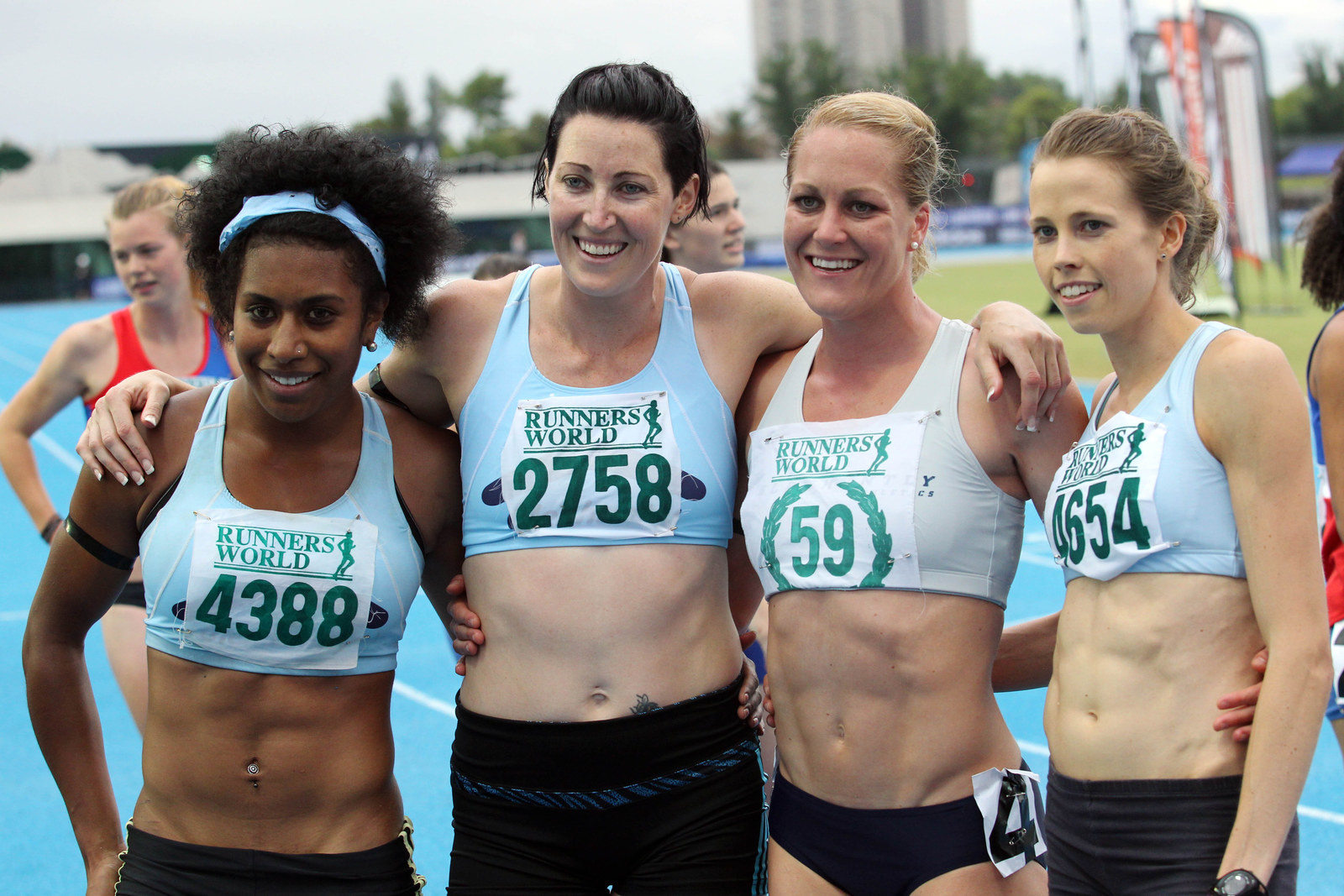 But now, the world has finally gotten a taste of her after she dominated in the Rugby Sevens in Rio.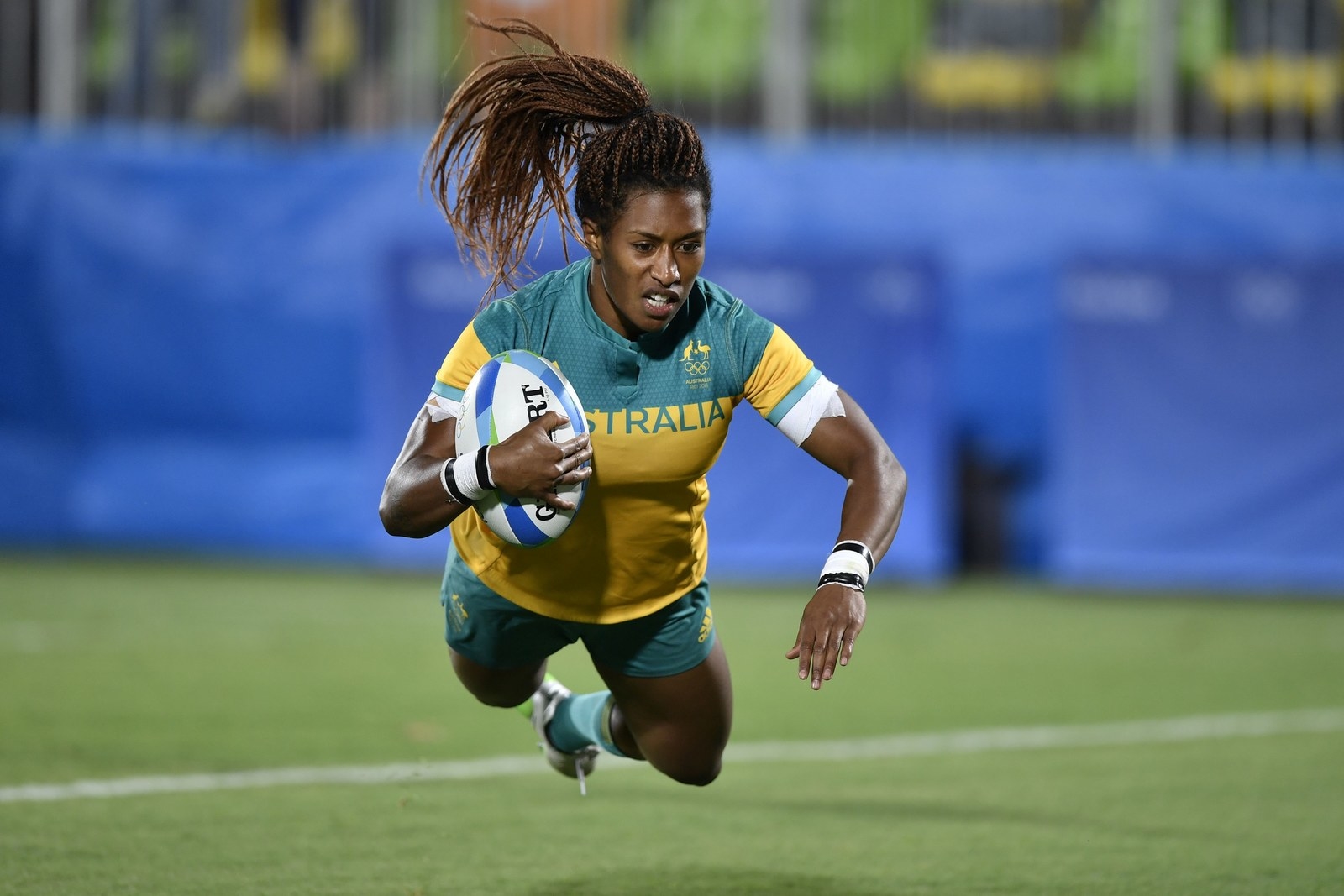 First, there was her try in the opening match to help Australia to a 36-0 victory against Fiji.
Then came a bruising encounter against the USA, in which Green was taken from the field in the first minute after this bone crunching tackle.
But that didn't stop her. Green was back the next day to help the Aussies put Spain away 24-0. She even managed to strike this incredible pose while scoring a try.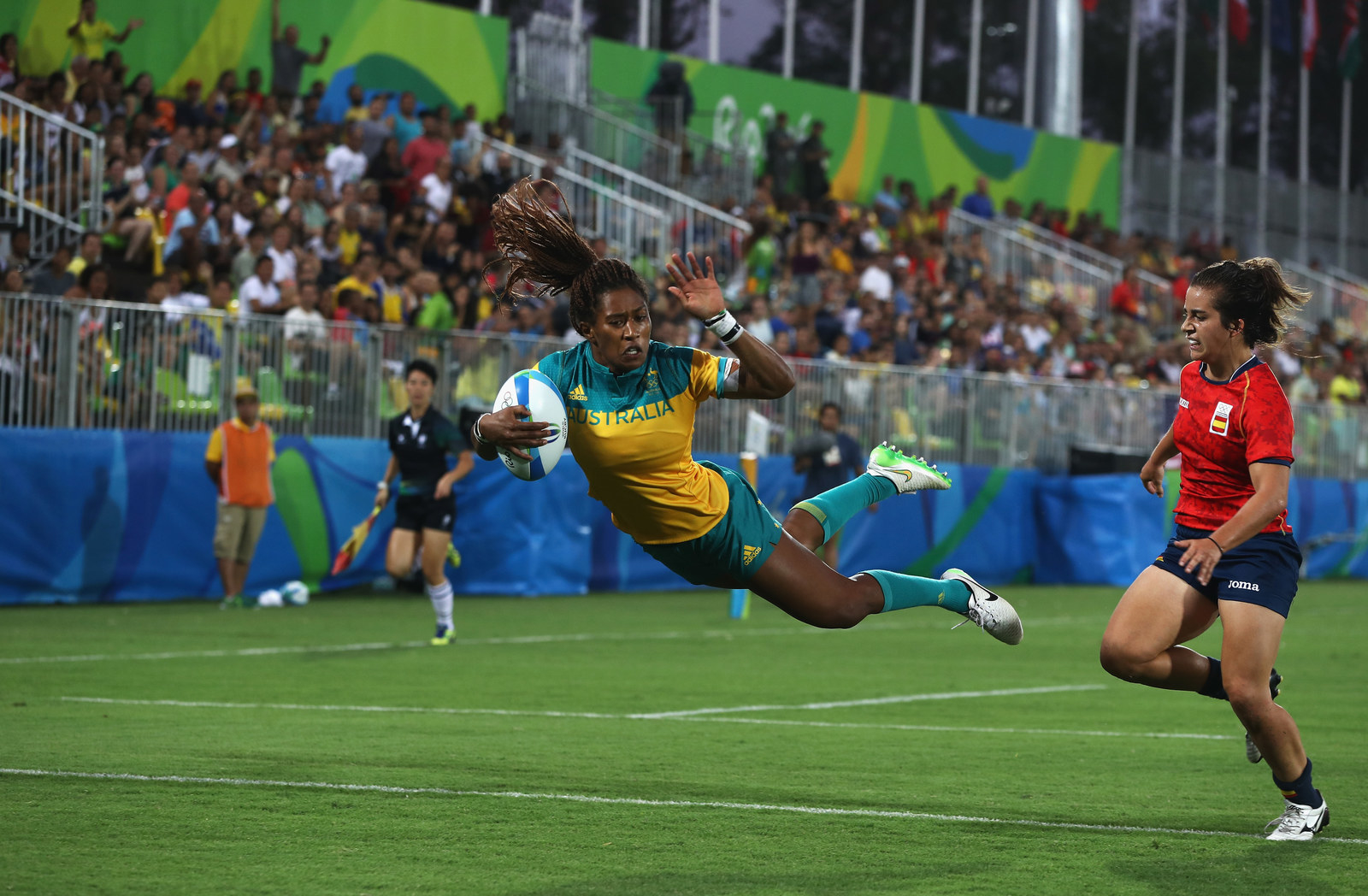 But anyway, back to the rugby. Because on Tuesday morning she did it again.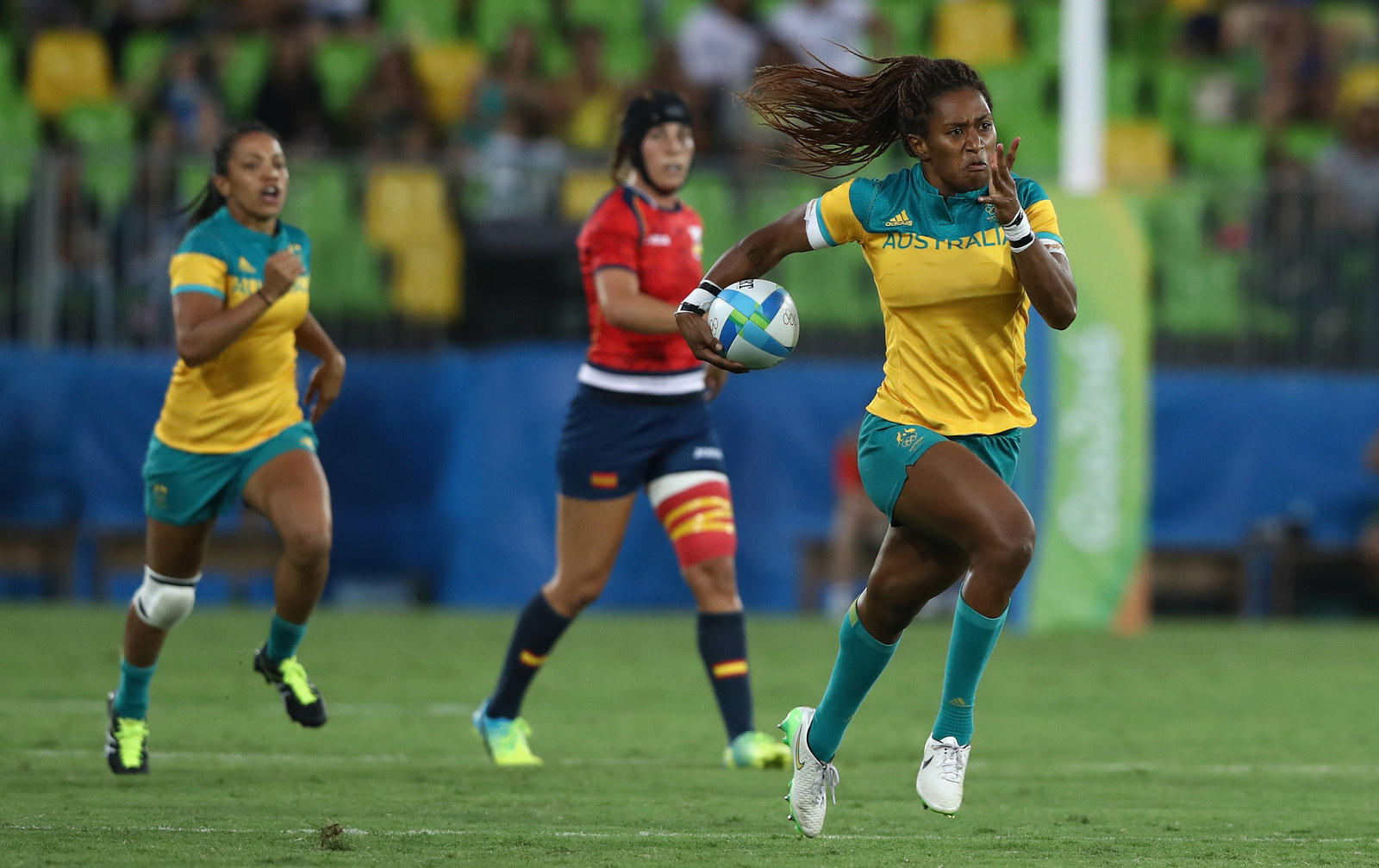 Scoring the try that sealed a gold medal victory for Australia.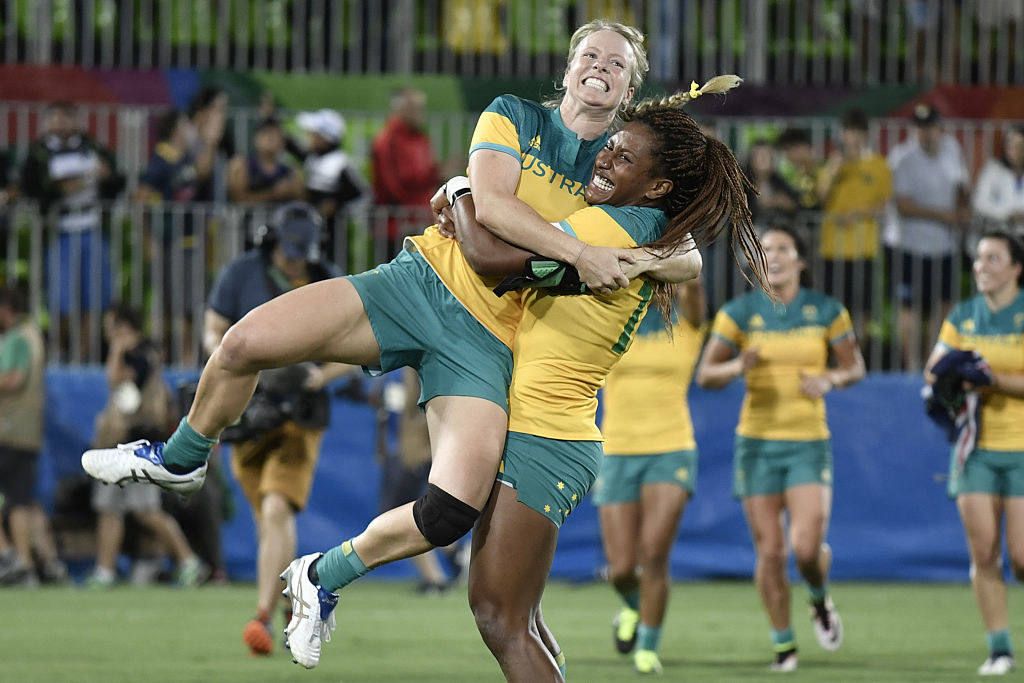 So now on top of being an all round bad ass, Ellia Green can add Olympic gold medallist to her résumé.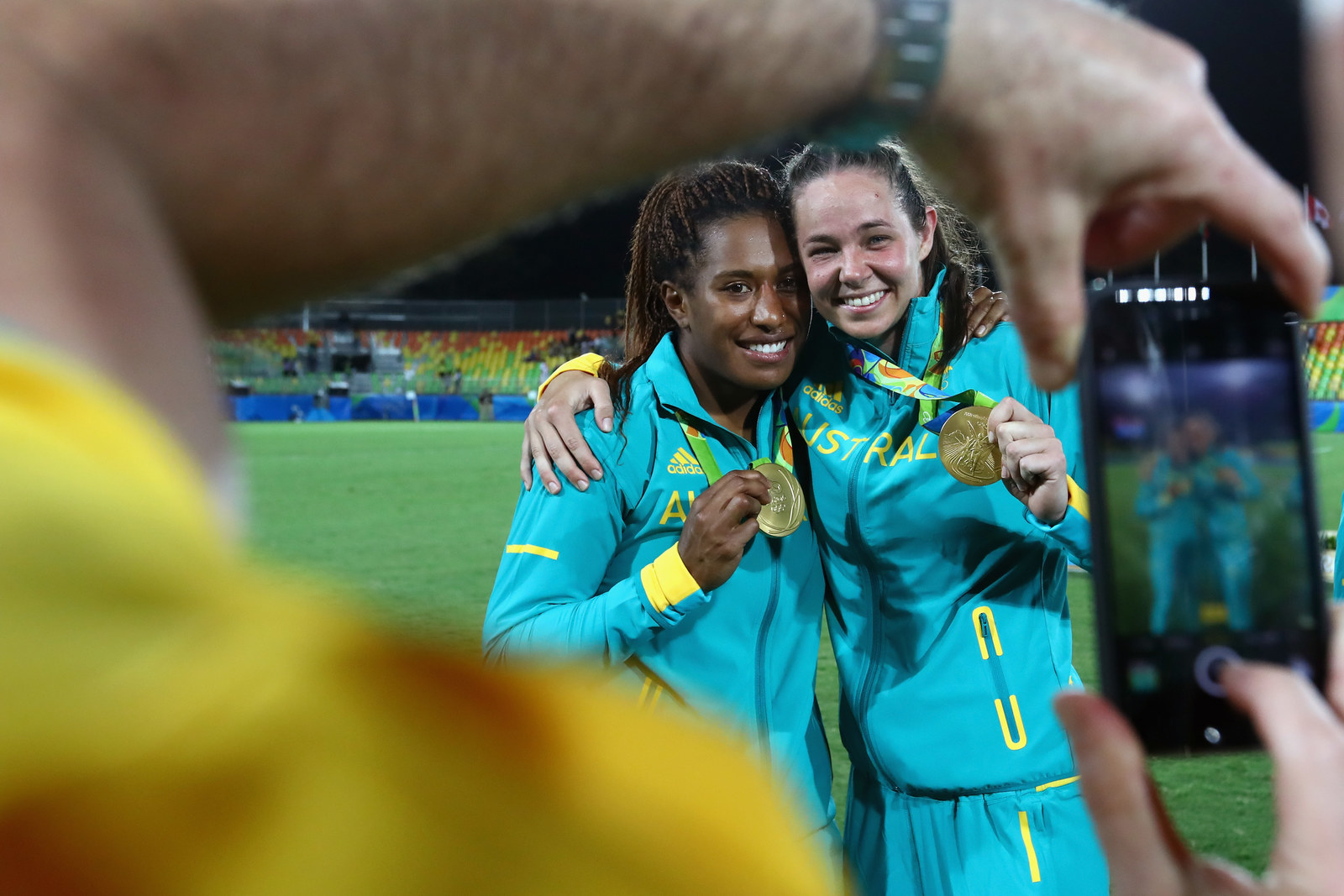 The lesson in all of this: Don't fuck with Ellia Green.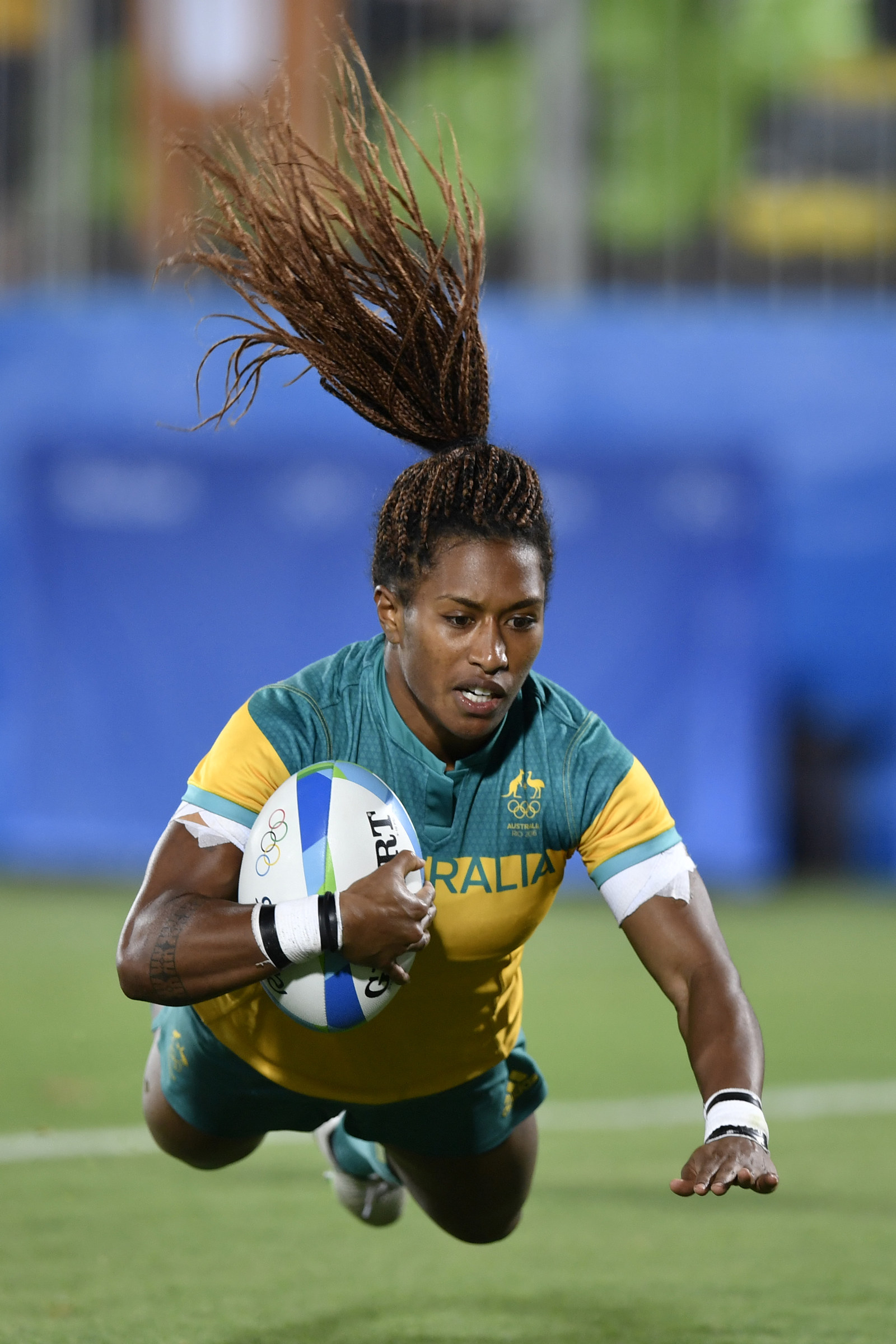 Australian pride doesn't have to end when the Olympics do! Sign up for our "Meanwhile in Australia" newsletter and we'll send you a weekly roundup of the craziest, most hilarious, and most awesomely Aussie things around.