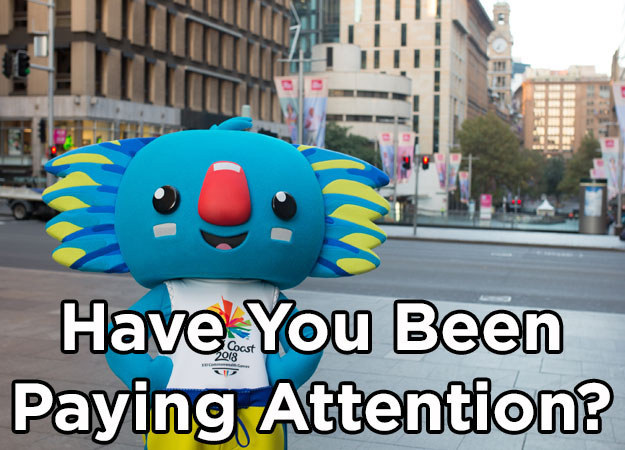 Which iconic Aussie drink may soon go out of business due to low sales?

Thinkstock

We'll be sorry to see you go, Cottee's.

Cricketer Marlon Samuels sledged an Aussie legend, saying the two don't get on "because my face is real and his face is not." Who was he talking about?

Getty

Of course it is.

A condom company suffered a huge backlash after it used AIDS as a punchline on which app?

Turns out AIDS isn't very funny.

A feminist bake sale caused a stir this week when it charged men more than women. How much would a straight, white male pay for a brownie?

Fuck the patriarchy.

Tony Abbott give a bunch schoolkids a copy of his book, Battlelines. One kid said the book would probably be...

A roller-coaster ride of emotions

Which WA MP stormed out of a meeting after he lost pre-selection for his seat?

The mascot for the 2018 Commonwealth Games was unveiled. What is it called?

Getty

Which famous Aussie awards show was at the centre of controversy when it had the gall to nominate some people who aren't white?