BuzzFeed News travelled to Martin Place in Sydney on Sunday morning, where competing rallies against Islam and racism were being held simultaneously.
At the top of Martin Place was the Reclaim Australia rally, which was protesting against extreme Islam, asylum seekers, foreign ownership and multiculturalism.
At the opposite end was a counter-protest aimed at the Abbott government, Indigenous rights and racism.
We saw some stuff...
1.
First of all, there were flags. Heaps and heaps of flags.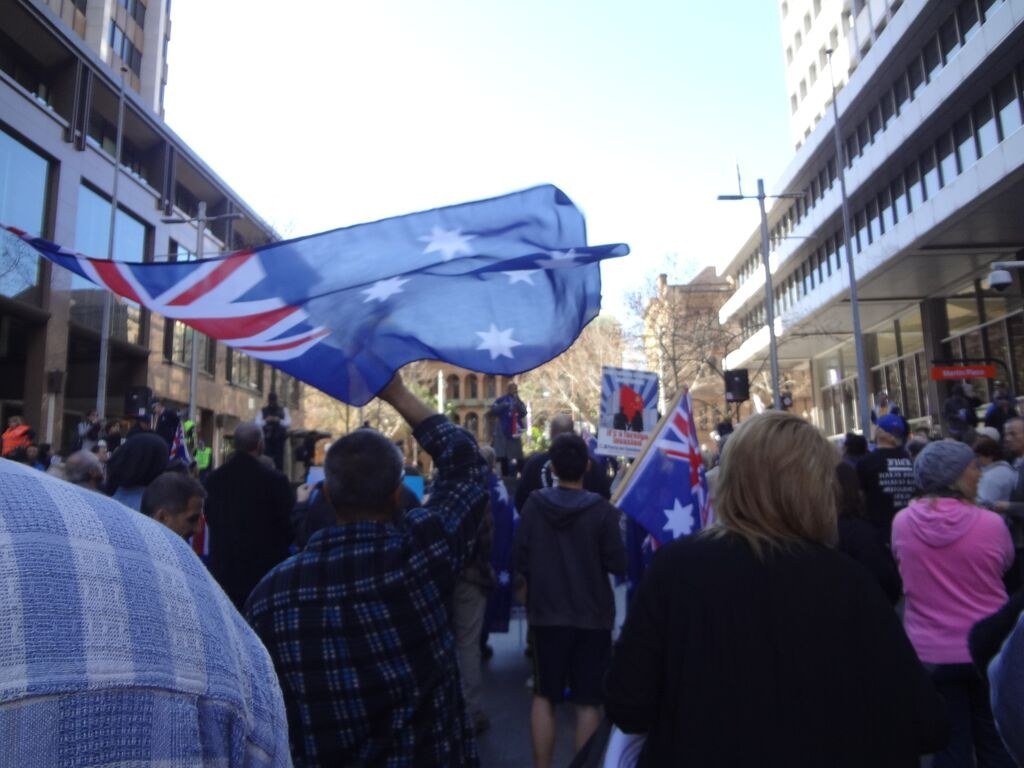 2.
Flag hats.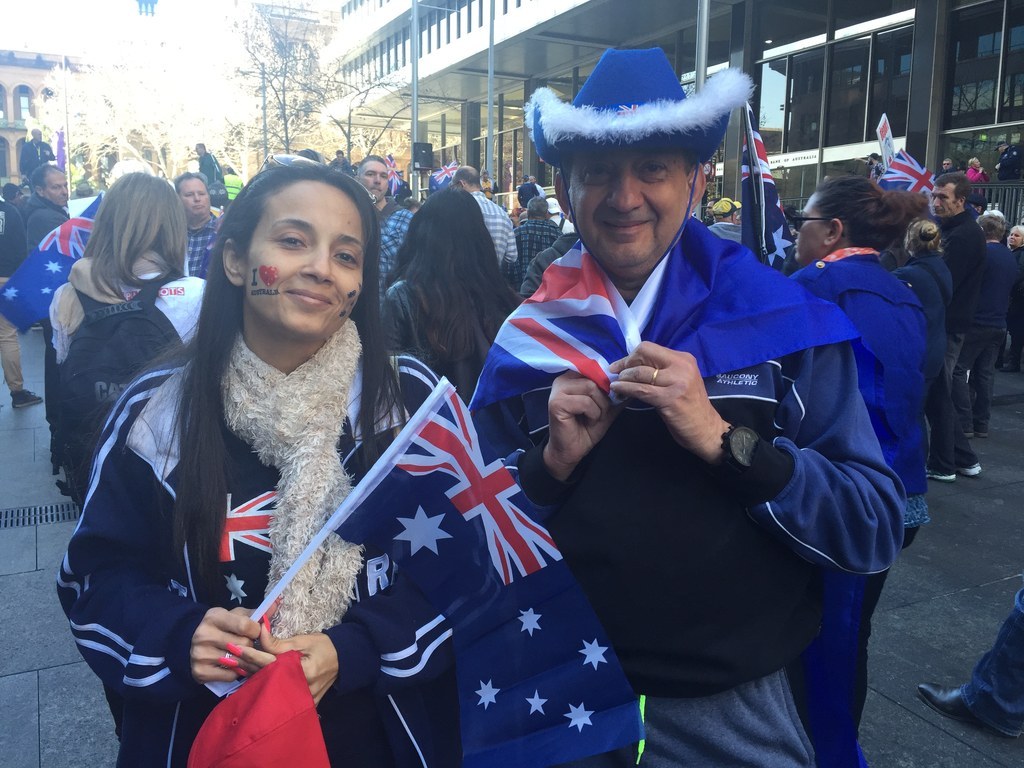 3.
Flag capes.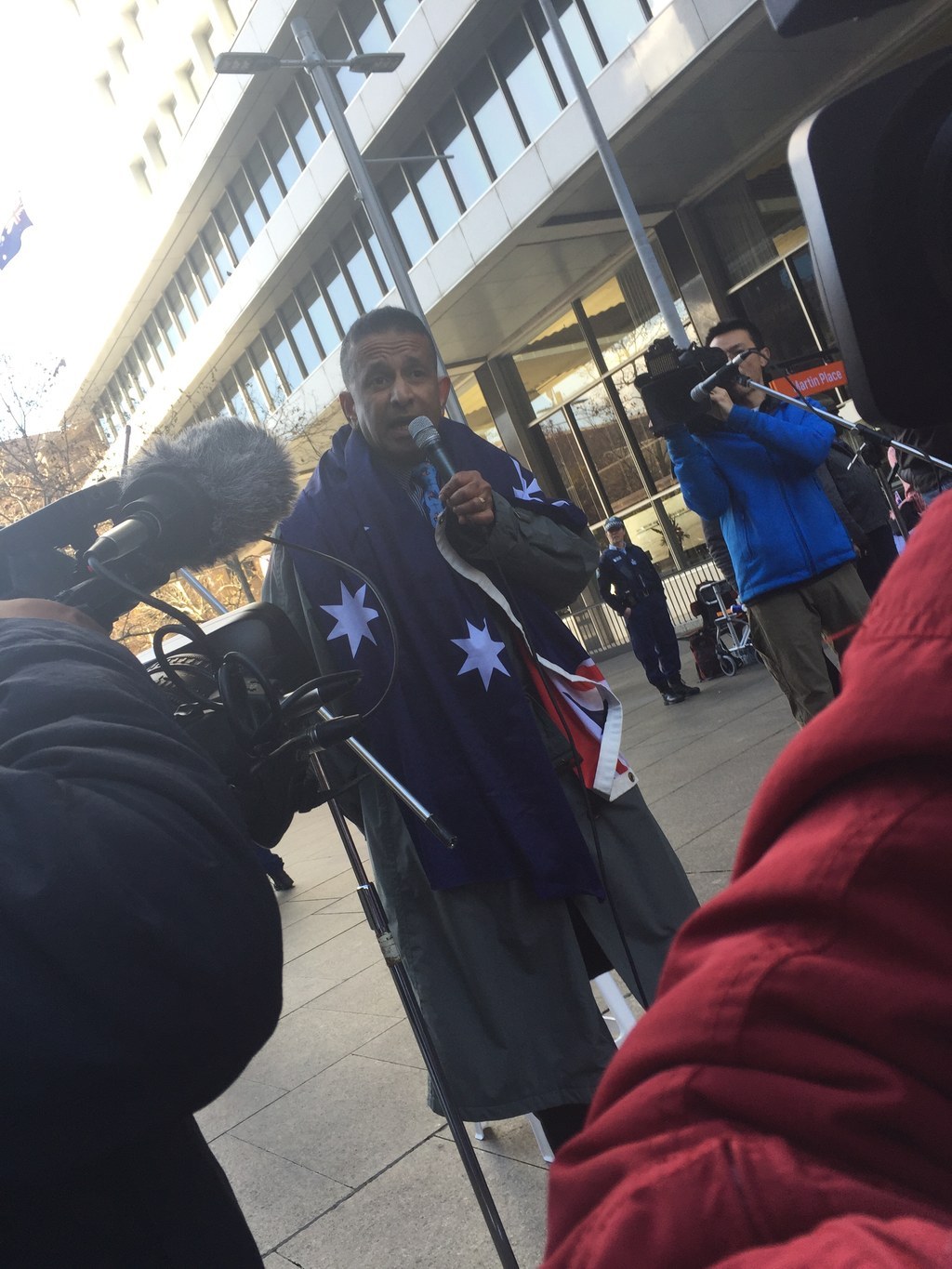 That's Danny Nalliah, the president of the Rise Up Australia Party and the official speaker at the Reclaim Australia rally. Pointing to his own skin colour, Nalliah wanted to make it clear that his cause is not driven by racism.
"As the national president of the Rise Up Australia Party, we have the slogan to 'Keep Australia Australian'," he told the crowd to raucous cheers.
"[Media outlets] are all colourblind. They call this a racist rally, and here I am as the official speaker. I'm not white mate! I am black! The media will not show me speaking, because they will not be able to sell their message to the public. So the first thing we need to reclaim is for the media to speak the truth!"
4.
There were flags on top of flags on top of flags.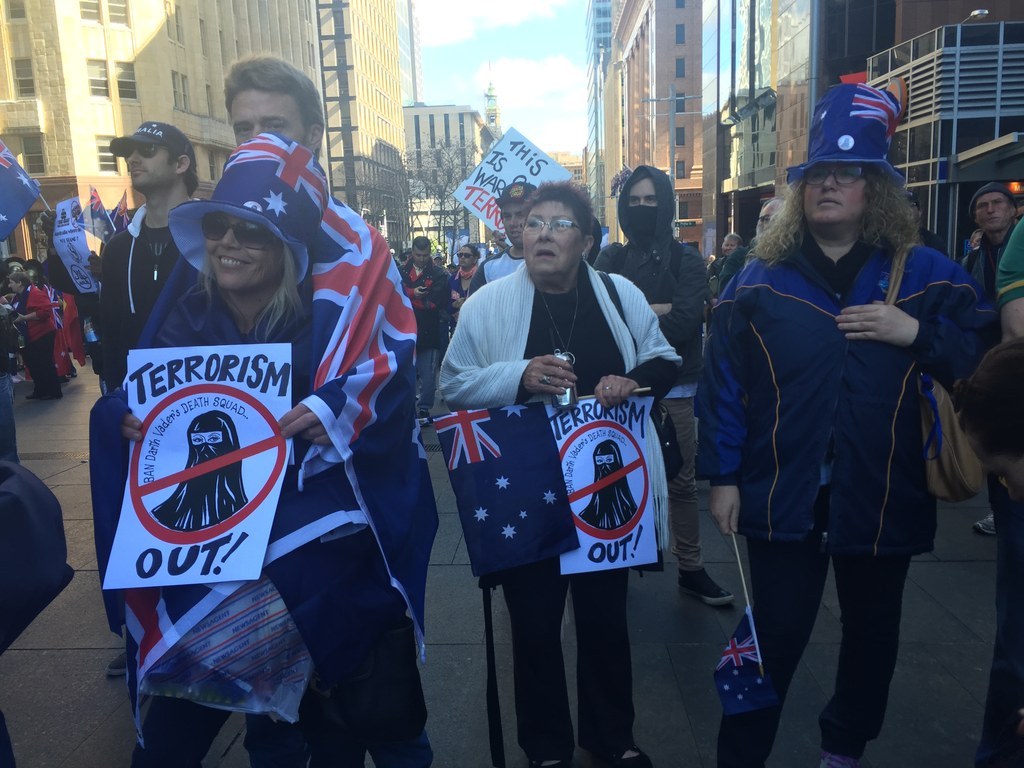 5.
Flag city.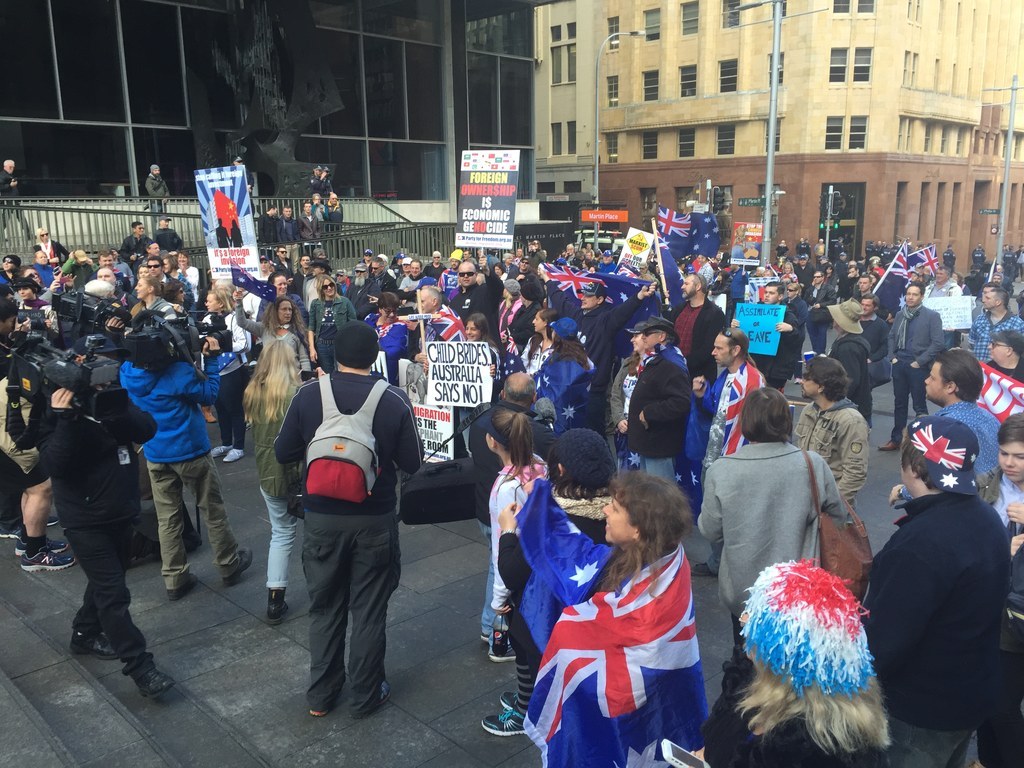 6.
There were also signs.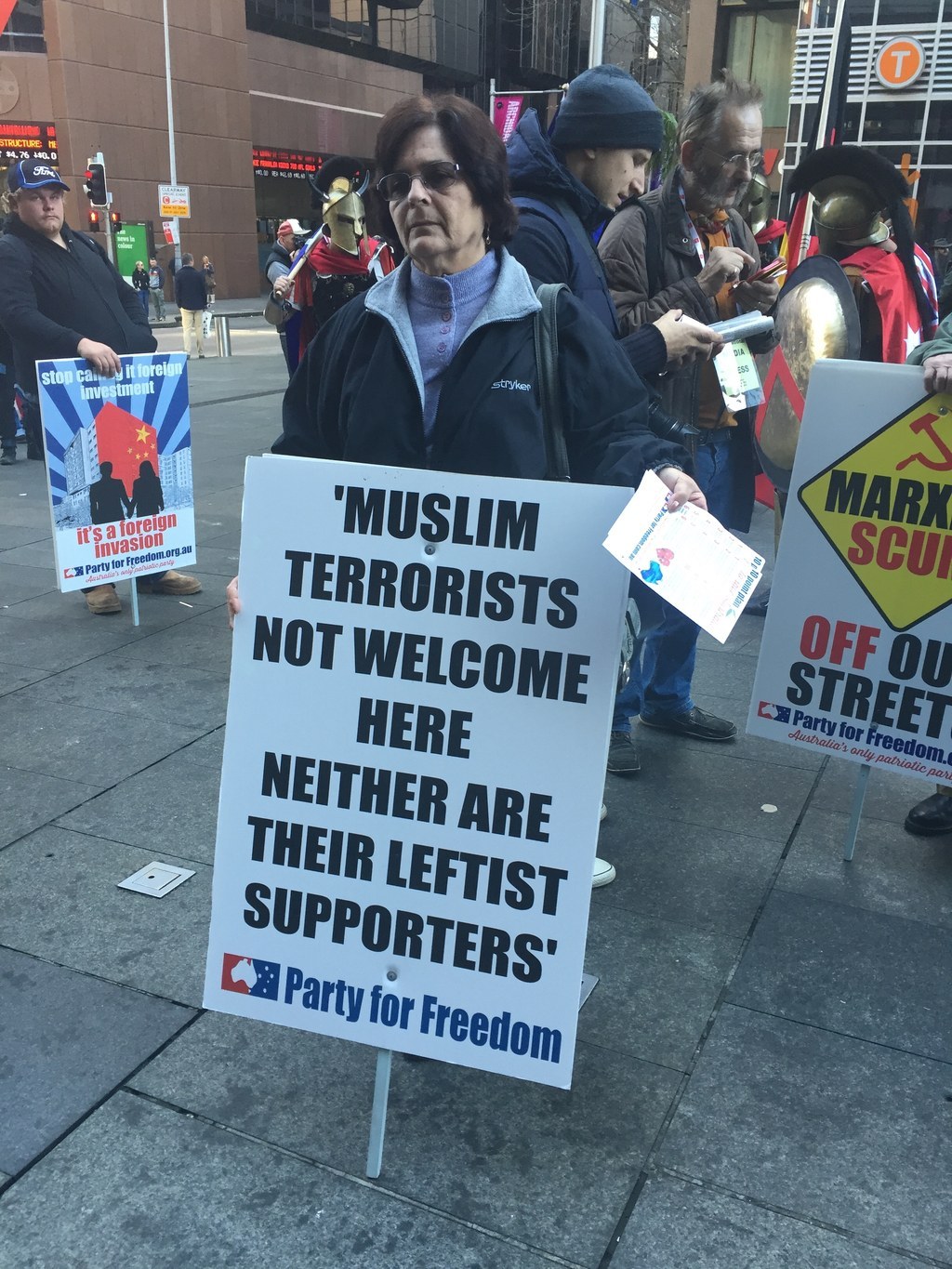 7.
Heaps of signs.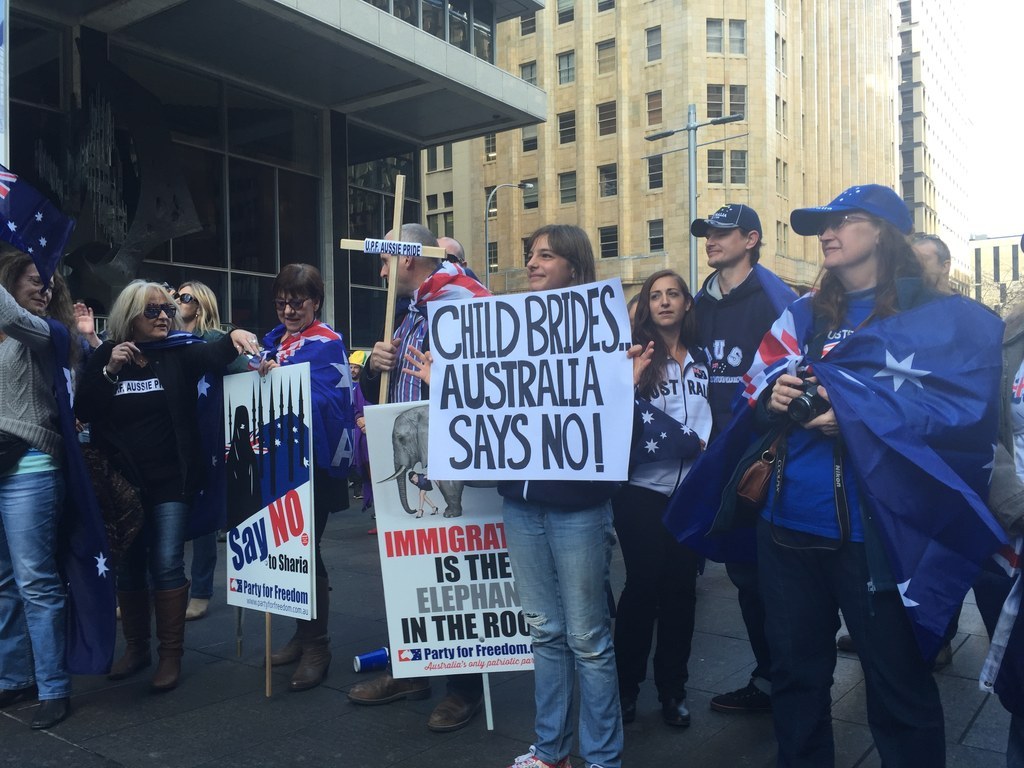 8.
This woman, who is not Muslim, told BuzzFeed News she wasn't allowed to speak to the media.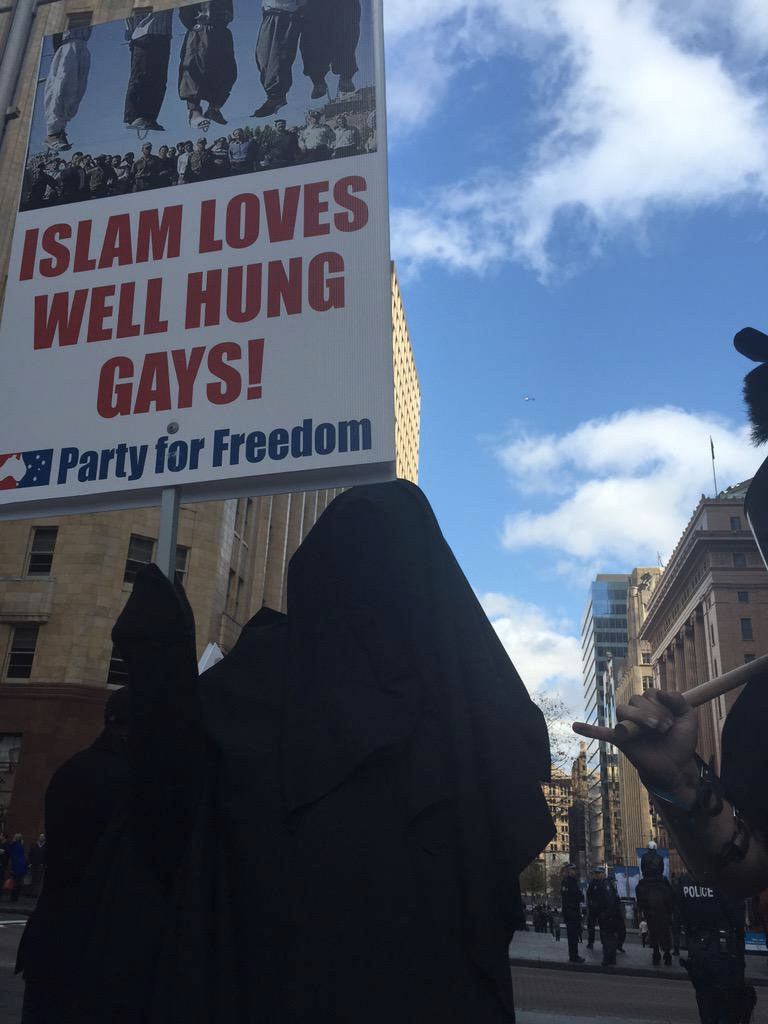 9.
So many signs.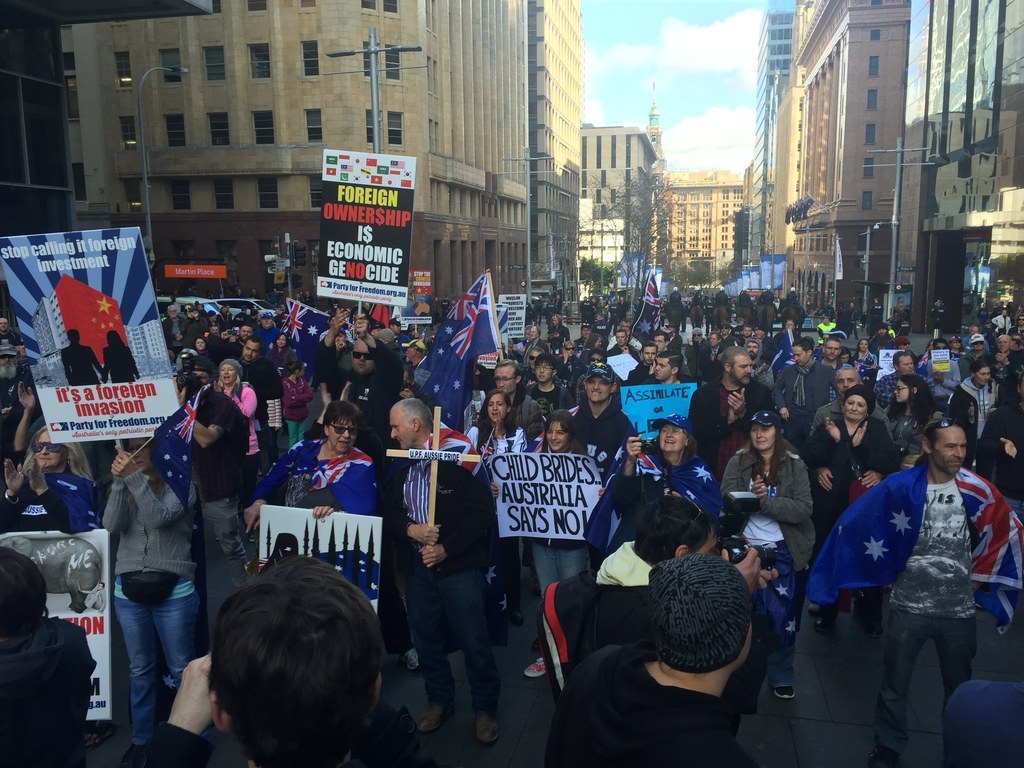 10.
The Rolf Harris sign was... a little confusing.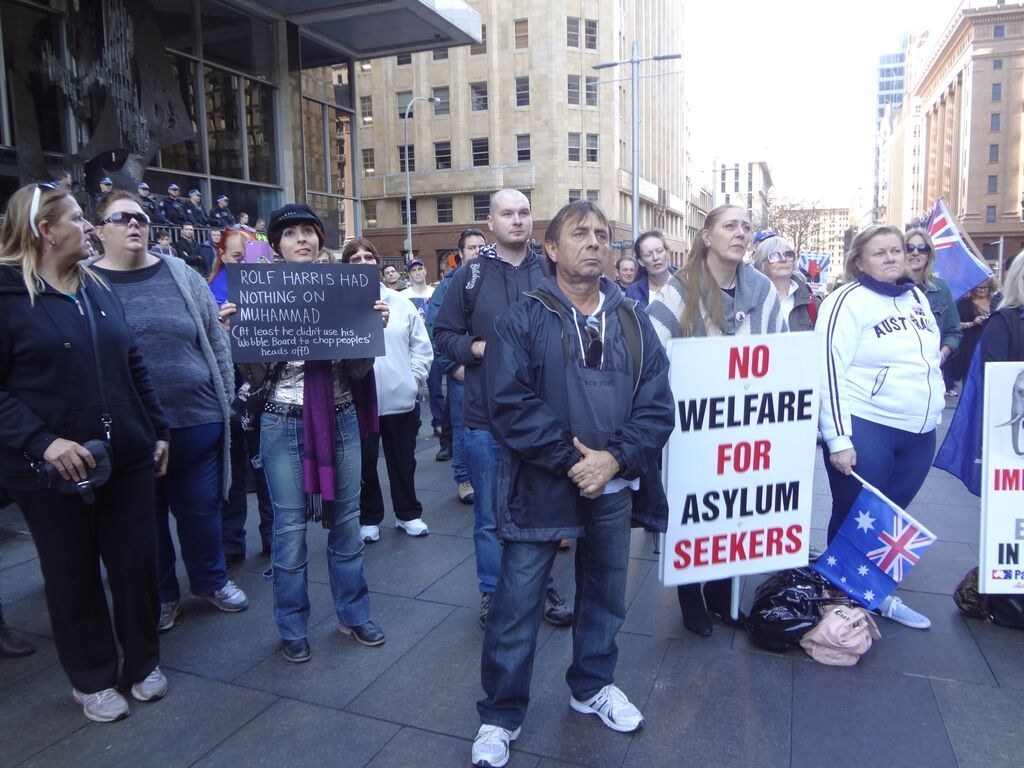 11.
Anti-racism protesters also had signs.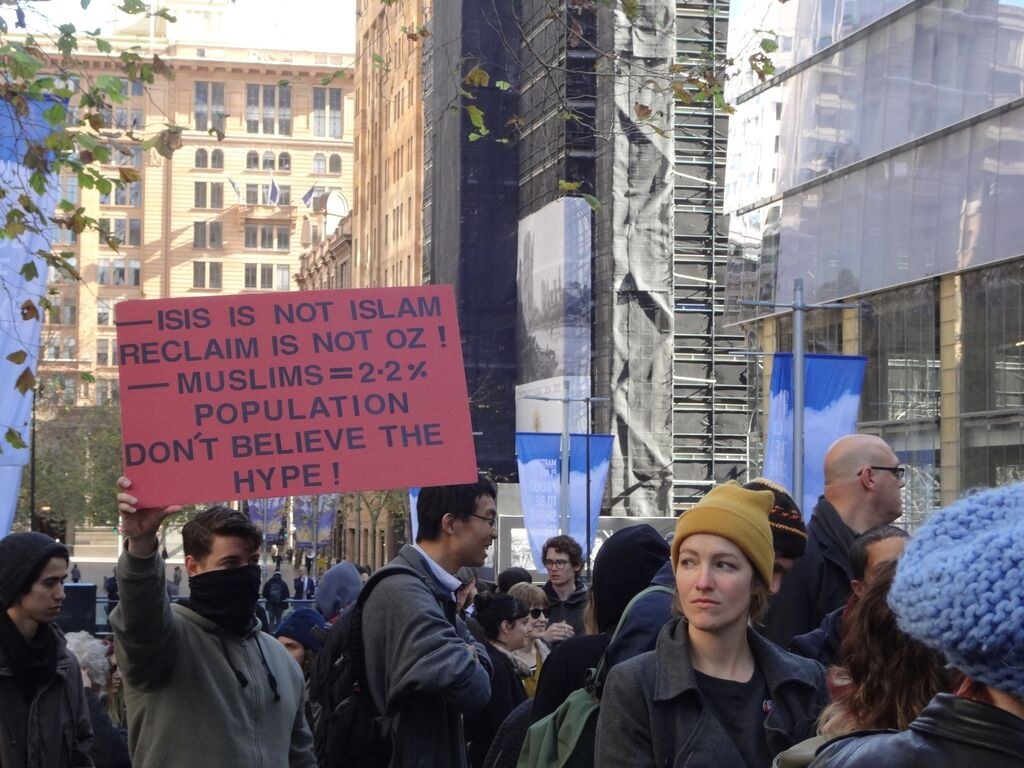 12.
Some nicer than others.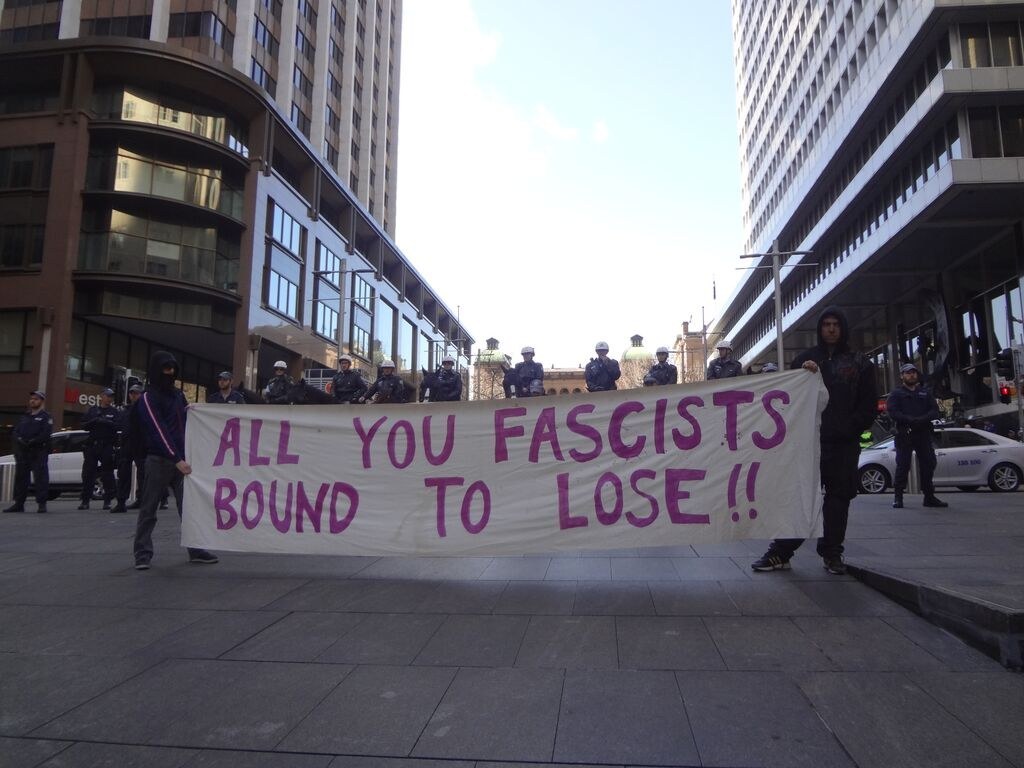 13.
This guy was just keepin' calm.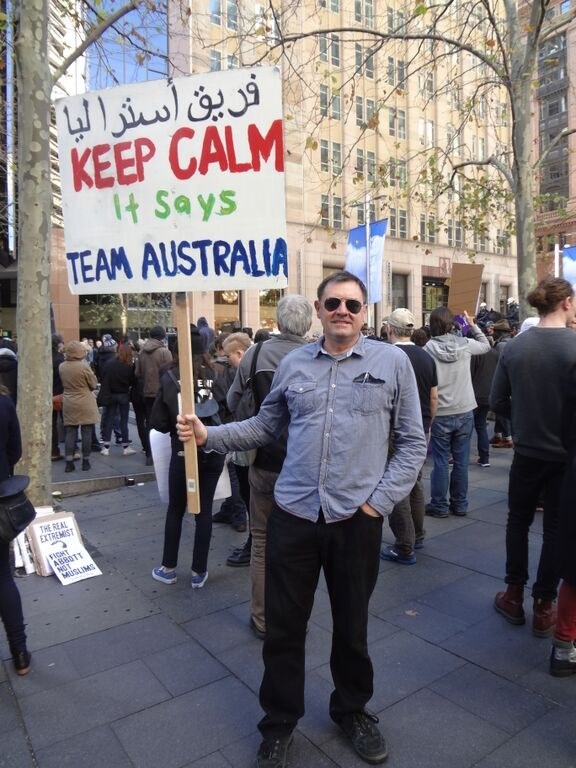 14.
Heaps of flags. Heaps of signs. And HEAPS of police.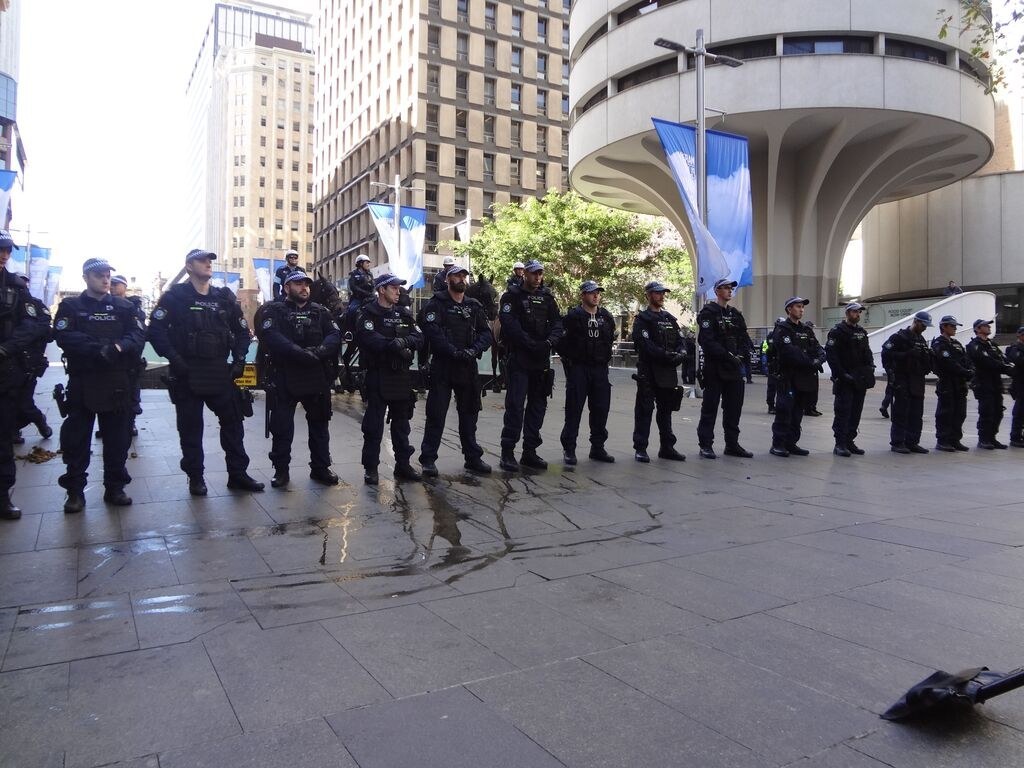 15.
Almost as many police as protesters.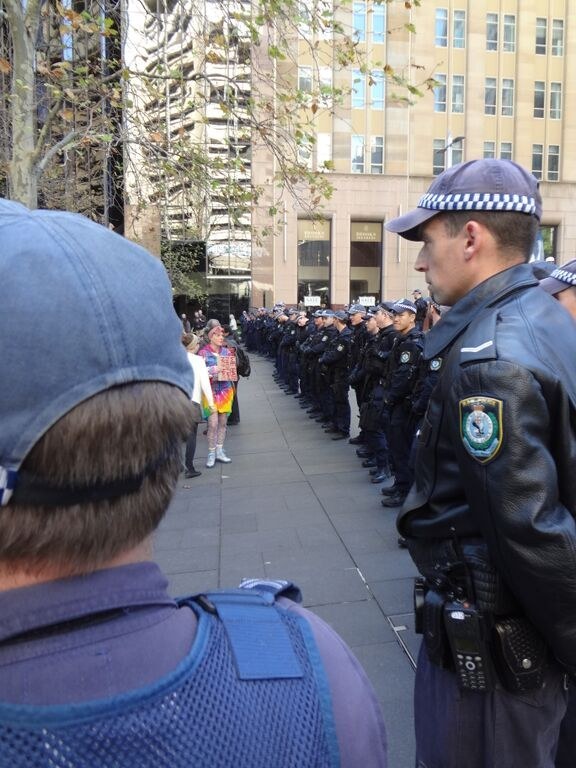 16.
Police made a handful of arrests.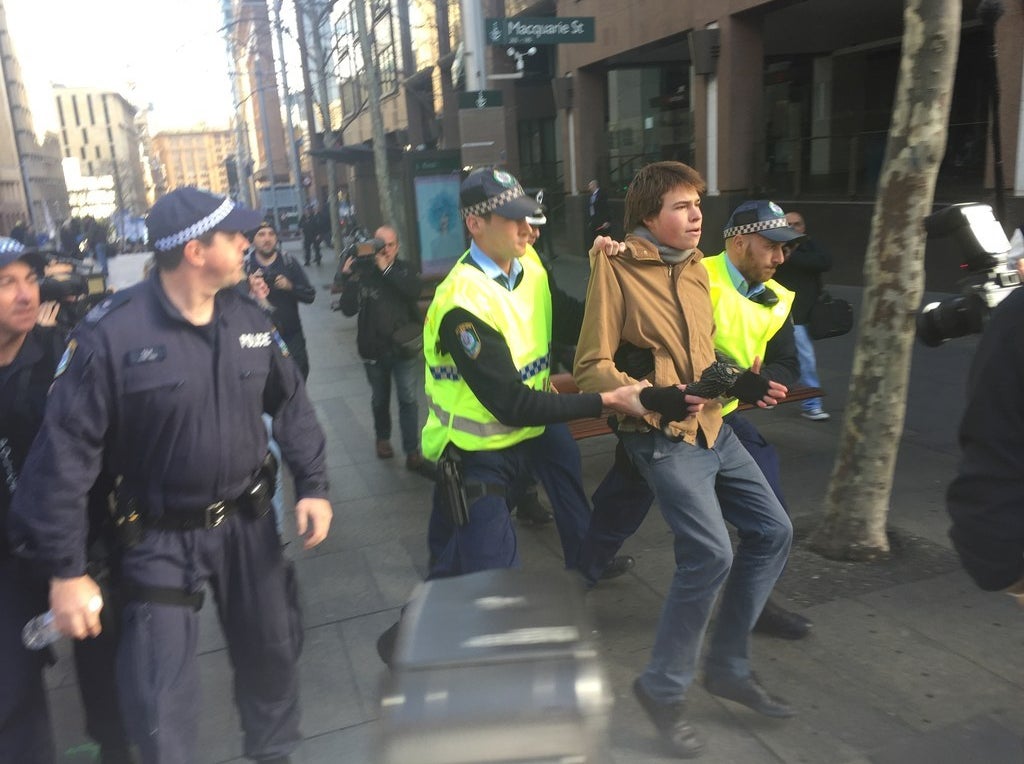 17.
Two people will be charged with resisting arrest and assaulting police.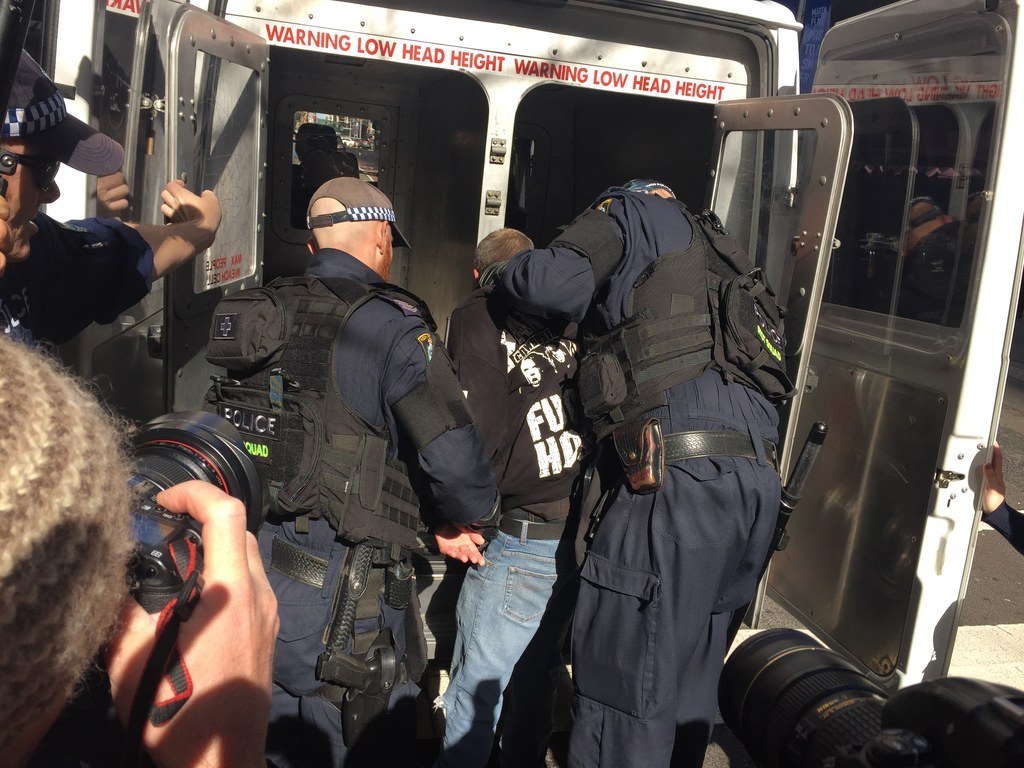 Two people were arrested in Sydney. Mostly when anti-racism protesters attempted to make their way towards the Reclaim Australia event.
18.
Some police left a bit of a mess. (Who tidies that up?)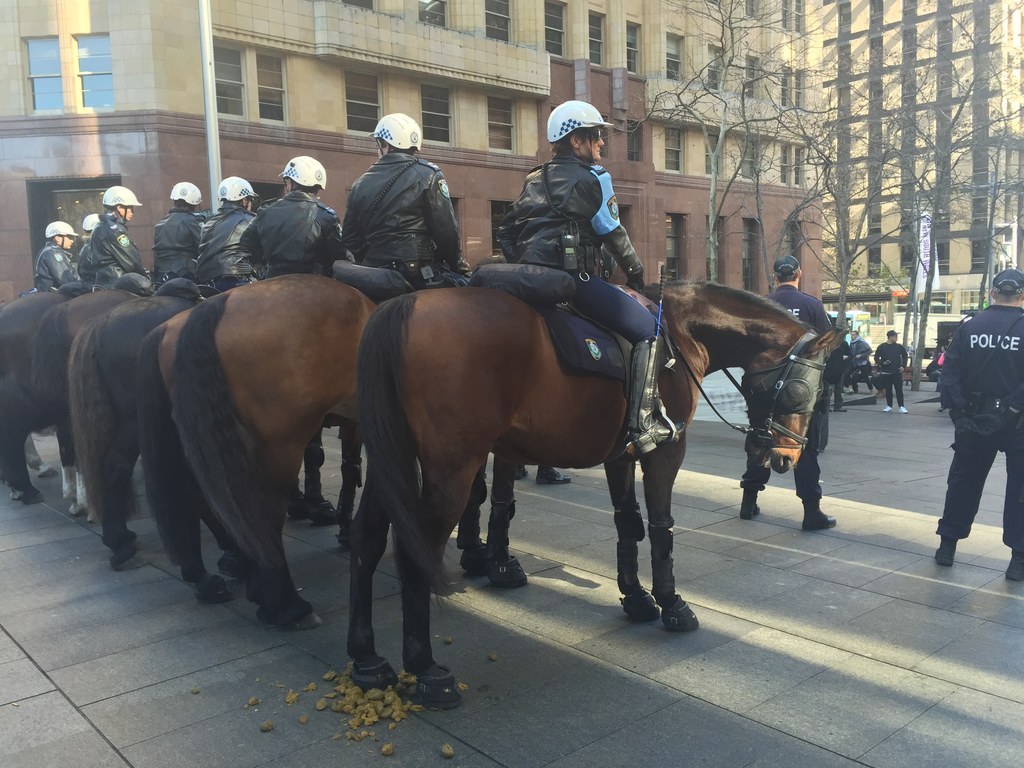 19.
One person walked into the anti-racism rally before laying on the ground. Police moved him on.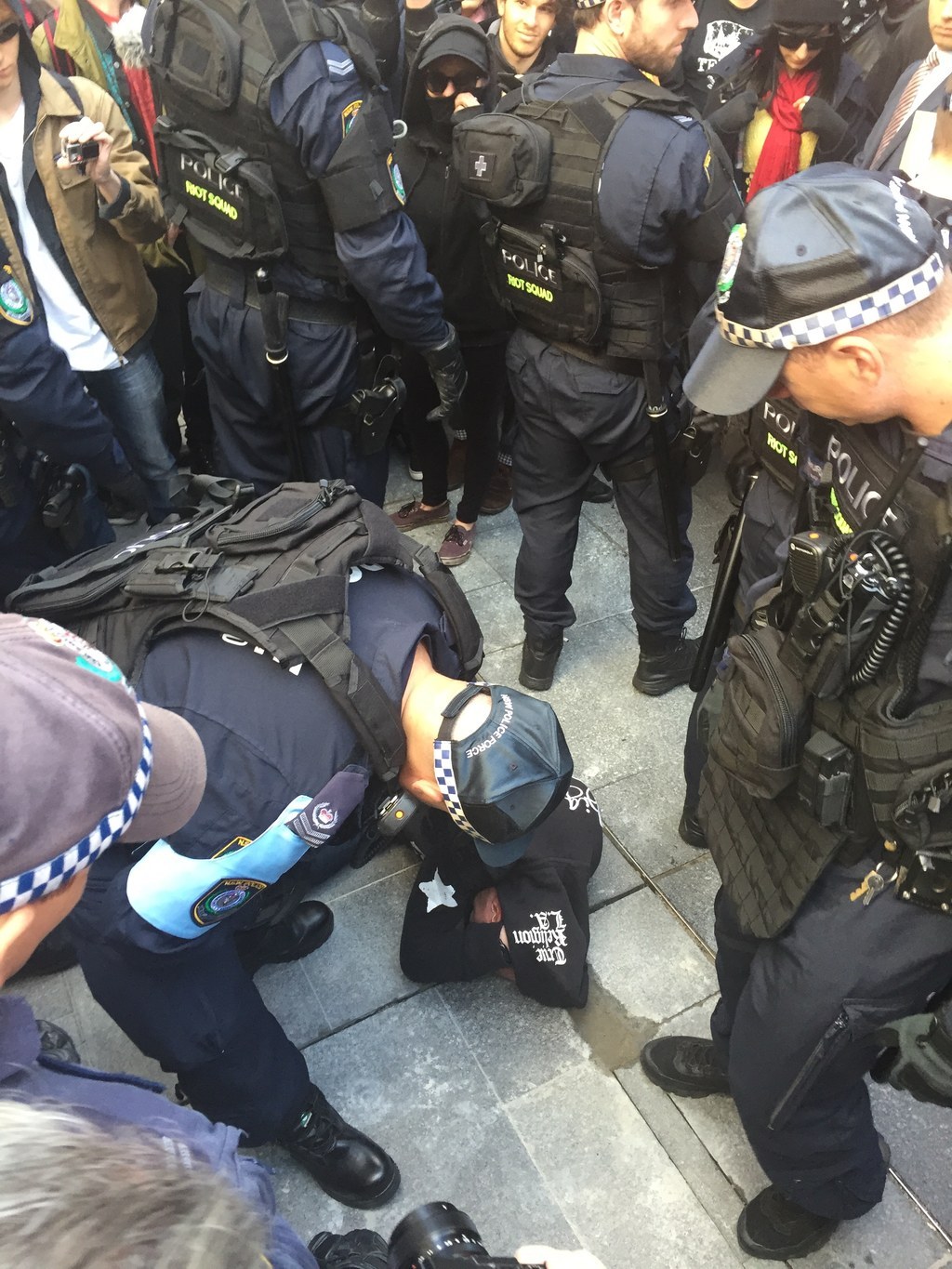 20.
A few anti-racism protesters said they just wanted to talk to the Reclaim Australia protesters. Police kept them well away.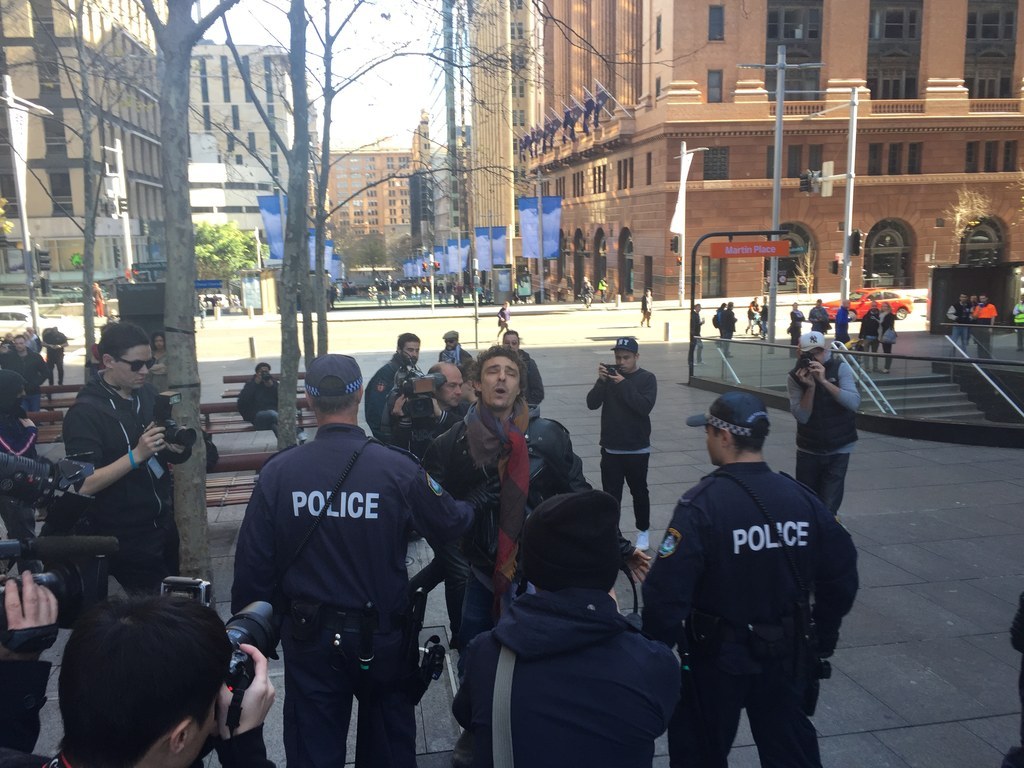 21.
Ned Kelly was there, because he "was just someone like me. He became a victim of the system of the day."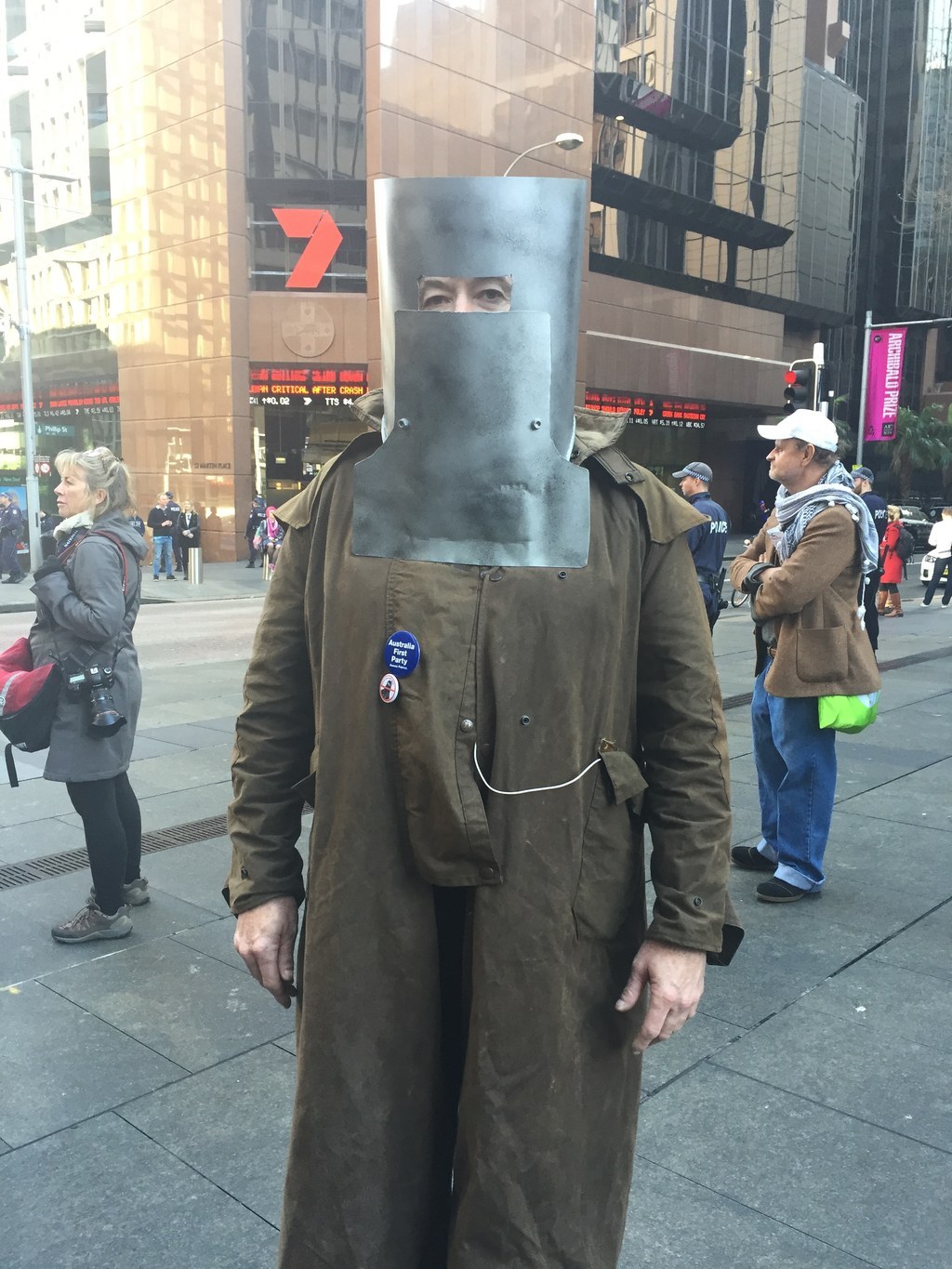 22.
These Spartan guards carrying shields and waving the Australian, Indigenous and Eureka flags were definitely there.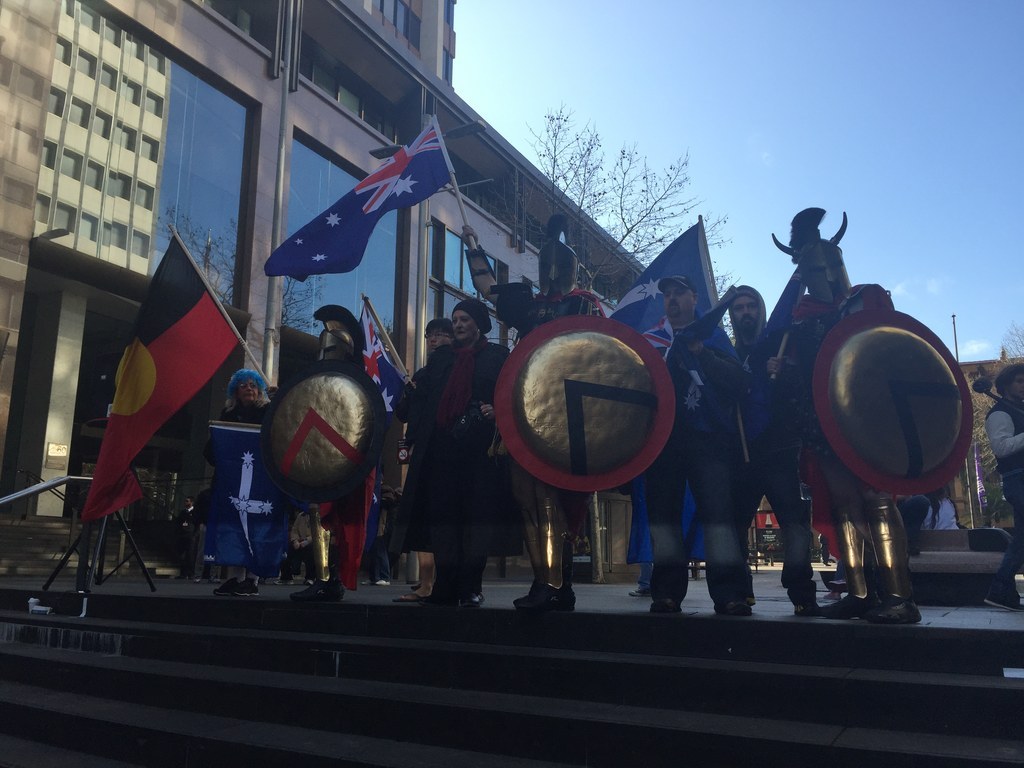 23.
And one guard told BuzzFeed News that he was dressed that way because "democracy started in Greece."