In an exclusive interview with BuzzFeed News, Liberal Senator Cory Bernardi has hit out at several frontbenchers from his own party, saying they should move to the backbench if they wish to continue to advocate for same-sex marriage.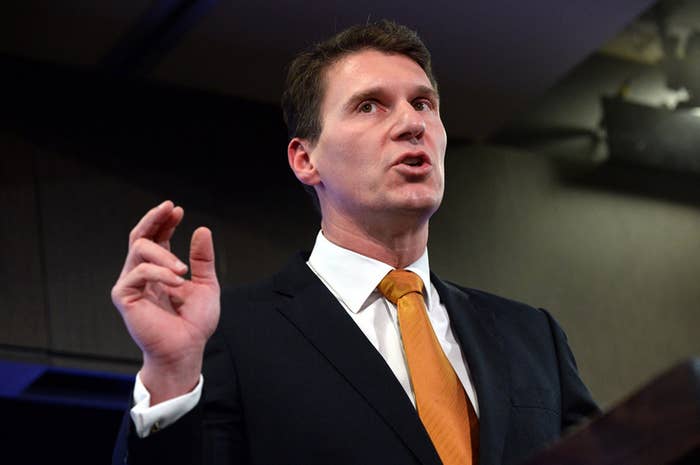 The controversial South Australian senator singled out several colleagues who he said should reconsider their support for same-sex marriage: "Malcolm Turnbull has been agitating [for marriage equality]. He's in cabinet. You've had the prime minister's sister say the other day that Josh Frydenberg has been involved in it. Simon Birmingham has been involved in it. Kelly O'Dwyer has been involved," Bernadi said.
"These people have frontbench responsibilities. It is their obligation to reflect the party's view and not indulge in their own frolics and fantasies. If they don't like it, [they should] take themselves off the frontbench. Go to the backbench and they can say and do whatever they please."
"Our party has a policy position," Bernardi said "We now have frontbenchers who are actively undermining that policy position and publicly saying they would like something different. That breaks every rule of cabinet solidarity and ministerial responsibility. And I think that sets a very bad precedent."
"If they're allowed to [cross party lines] on this, because 'it's a difficult decision,' as the prime minister says, then let's do it on everything else."
Bernadi's comments come after Labor today attempted to introduce a marriage equality bill to parliament.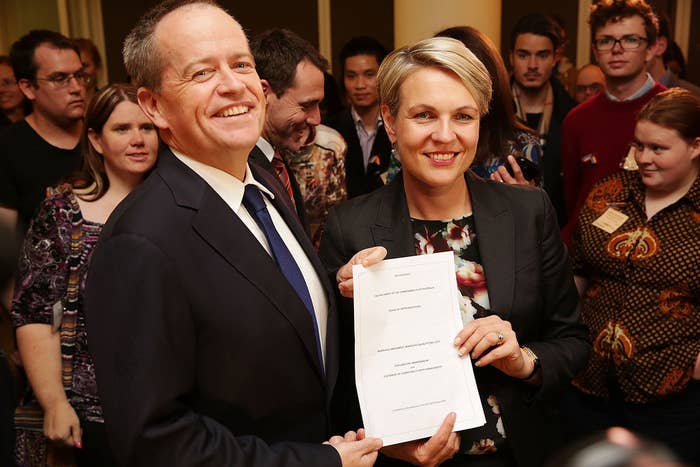 Debate on the bill was adjourned because the opposition did not have the numbers to push it further. A cross-party bill with bipartisan support is now seen as likely to come before parliament later this year.
Bernardi supports his party's current policy opposing same-sex marriage, but denies his position is based in prejudice.
"It's not that we don't like homosexuals," he said. "It's just that we don't want to see a word re-defined. I think it changes a heck of a lot in our culture."
"If you look at marriage historically over thousands of years it's been about the union of a man and a woman, with the intention of providing an environment in which to raise children," he said.
"A man and a woman are complementary. I think they're both important in the raising of children. If you're going to say ok well now we can have two men or two women, you're redefining that institution over thousands of years. You're virtually endorsing that it's not important to a child to have either a mother or a father.
"There are same-sex couples who raise children and do a wonderful job, and who do a better job than heterosexual couples. There are single parents who do a better job.
"But men contribute something to the raising of children. As do women. I think they're both important. I'm not going to say no, you can do without one or the other, without it having any effect on the kid," Bernadi said.
Bernardi was also critical of Prime Minister Tony Abbott after he softened his language on the issue last week.
In a departure from his previous words, Abbott told parliament last week that marriage equality should be "owned by the whole parliament" -- an apparent concession that a bipartisan bill is likely to come before the parliament later this year.
"Our party has a policy," Bernadi told BuzzFeed News. "I would expect the prime minister and the cabinet, and all the ministers to uphold the existing policy."
The senator also hit out what he perceives as a double standard, where some government MPs can speak their mind on marriage equality, but others cannot speak out on the issues they hold dear.
In particular, Mr Bernardi mentioned reform of section 18(c) of the Racial Discrimination Act, which would remove some protection against racial vilification.
"We took reform of 18(c) to an election and we won. And yet, we're not allowed to have a free vote on that. And ministers aren't allowed to say, 'Yes, we support changing it. And we should re-visit it.'"
"And I could go on. There are plenty of people who want industrial relations reform. They don't agree with the proposal to reform the Constitution [to acknowledge the first Australians]. There's an expectation that there's solidarity at one level, but somehow this issue [marriage equality] seems to be different."
Bernardi also said LGBT Australians do not experience discrimination or inequality.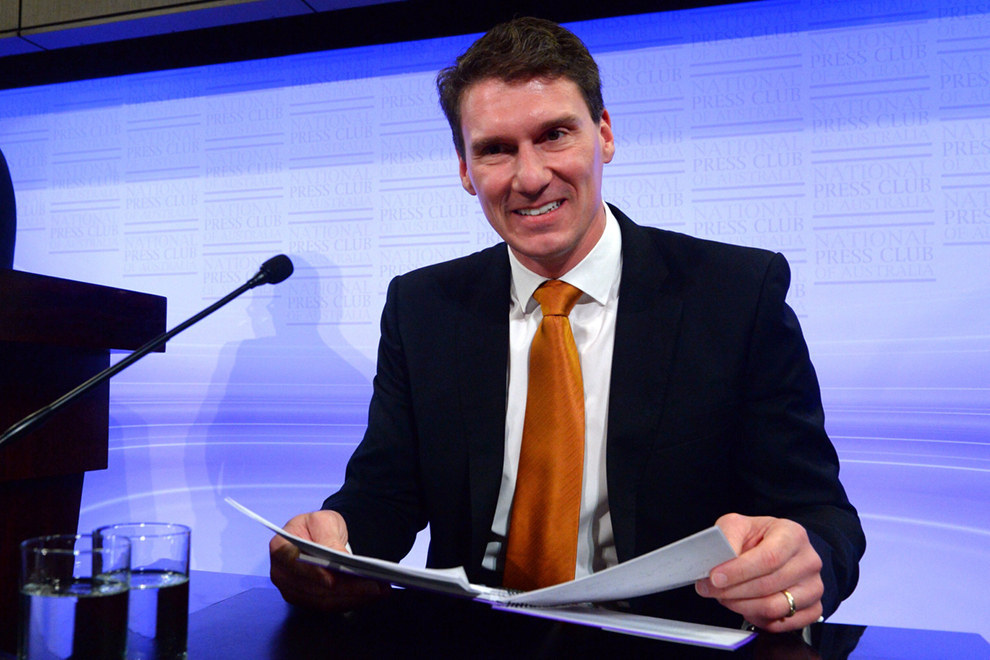 "People pledging themselves to be a couple, with the intention of it being for life is a good thing. And I think it's a good spiritual bond for people. But there's no discrimination against same-sex couples in this country," he said.
While denying LGBT Australians suffer from inequality, Bernardi also stood by his previous statements where he said establishing marriage equality would lead to unforeseen consequences.
"[LGBT Australians can't get married] but they can register a union. So what you're trying to do is to re-define a word. There will now be other people saying, 'You discriminate against me and my version of love.' Whether it be on religious grounds or anything else. You'll have couples going to churches and saying, 'You have to marry me or you're discriminating against me.'"
"If you seek to redefine the words to be more inclusive of one group of people, then you're going to face continuing demands for that. And we're already seeing it. In the U.K. you have the leader of the Greens party saying, 'Well, why wouldn't we consider multi-member marriages?'"
"We've had a petition to the parliament by the polygamists, inspired by members of the Greens party, saying, 'Well, if you want true marriage equality you've got to include us.'"
"Where does it go? Do we then say to the Islamic fundamentalists, well, you want four wives so we should be including that.' You've got to ask yourself those sort of questions."
Bernardi says he will not give up the fight to stop same-sex marriage.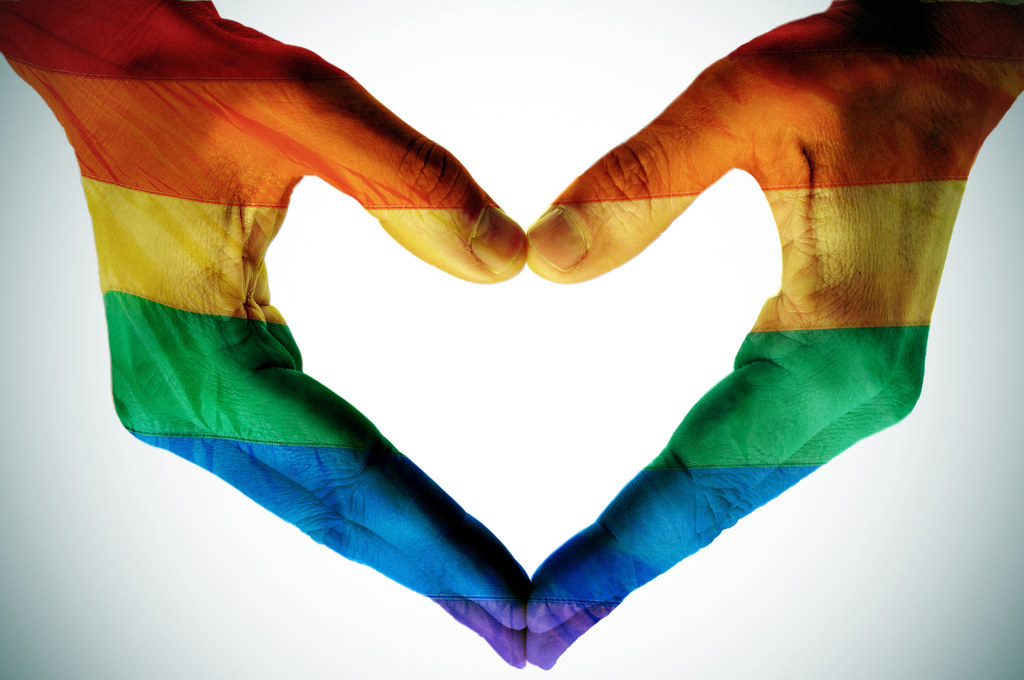 "If you look at marriage historically over thousands of years it's been about the union of a man and a woman, with the intention of providing an environment in which to raise children.
"I've been accused of being out of step with public opinion forever, but let's go back a little bit. We were told for a decade that the move towards a republic was inevitable and it was the most popular thing. It's the same sort of thing [with marriage equality]. When it was put to the people they rejected it," he said.
"There are any number of other things that are popular out there amongst the populace on any poll, but it doesn't mean they're right for the country. I'm not going to change because there's a bit of a headwind. That's when you buckle in and work a bit harder."