Conservative Liberal Senator Cory Bernardi believes some submissions to the Senate's halal food inquiry have been faked in an attempt to undermine it.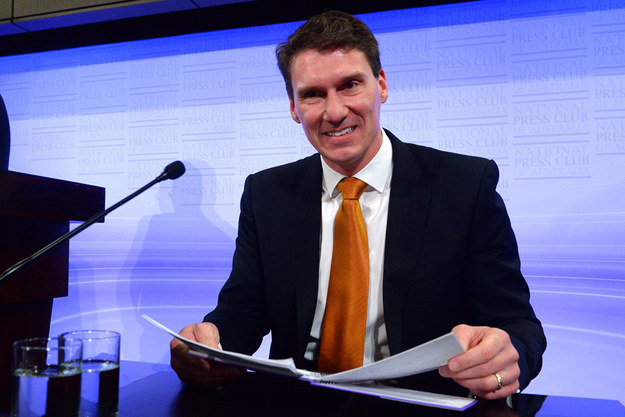 In a letter to Labor Senator Sam Dastyari, Bernardi asks that the Senate's Standing Committees on Economics contacts all submitters to the inquiry to ensure they are genuine.
"I am concerned that some submitters may not be genuine and may be making submissions to discredit the work of the committee during this inquiry," he says.
Bernardi also hits out at leaks from the committee which have revealed the content of submissions that have not yet been made public.
"I believe that the committee should consider the matter [the leaks] as a contempt," the letter states. "An investigation into the source of the leak should be undertaken and if necessary, the matter."
In response, Senator Dastyari, who chairs the committee, said it would cooperate fully with any investigation, but contacting submitters to ascertain whether submissions are genuine is unnecessary.
"Perhaps some of the submissions are disingenuous," the senator told BuzzFeed News, "but perhaps some of them are real. I'm not sure which is more scary."
The senate's third party certification of food inquiry has received hundreds of submissions.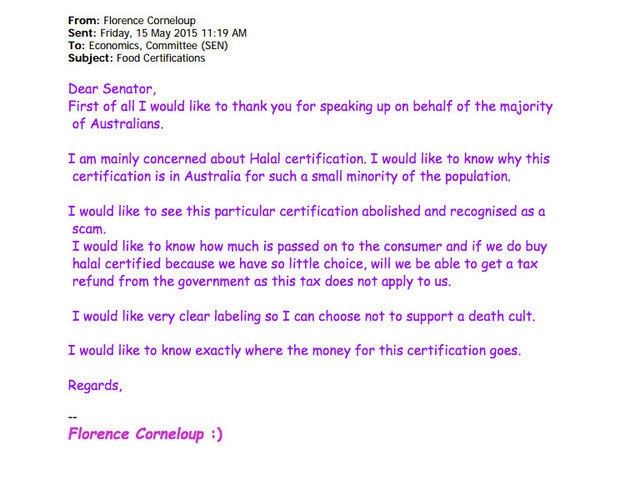 Most submissions have focused on halal certification despite the fact that the inquiry is ostensibly into all third party certification of food including "free-range" eggs, as well as kosher, organic and genetically modified foods.
Some submissions have echoed prime minister Tony Abbott's rhetoric on Islamic State, calling Islam a "death cult". Others have referred to the Prophet Mohammed as a paedophile and called Islam "vile."
Many submissions have suggested that money raised through halal certification is directed towards funding terrorism.
Several submitters also state that their religious freedom is being curtailed due to a lack of clear labelling laws.
"As a practicing Christian I find it offensive to have to purchase meats that have been slaughtered in an inhumane manner as they are prayed over by someone who does not represent my God. It is an affront to my Christian beliefs. It is near impossible to purchase meats that have not been halal certified," one submission reads.
Read Bernardi's full letter below.
The inquiry was instigated by senator Bernardi in May after he after previously described halal as "a racket" that funds terrorist organisations overseas.
"There seems to be growing community unrest at the proliferation and extent of food certification schemes – most notably, the ongoing campaign in respect to Halal certification," he told BuzzFeed News at the time.
"I am interested in establishing what the facts are… I hope this inquiry will do exactly that and I encourage all certifiers, concerned citizens and affected food suppliers to contribute to the inquiry."
Cory Bernardi declined to comment when contacted by BuzzFeed News.