Chief Marriage Equality Campaigner Quits Amid Reports Of A Damaging Split
But Rodney Croome says any suggestion of a schism is a "media beat up".
Rodney Croome, the founder and co-convener of Australian Marriage Equality, has quit the group amid reports of a damaging split within the "Yes" movement.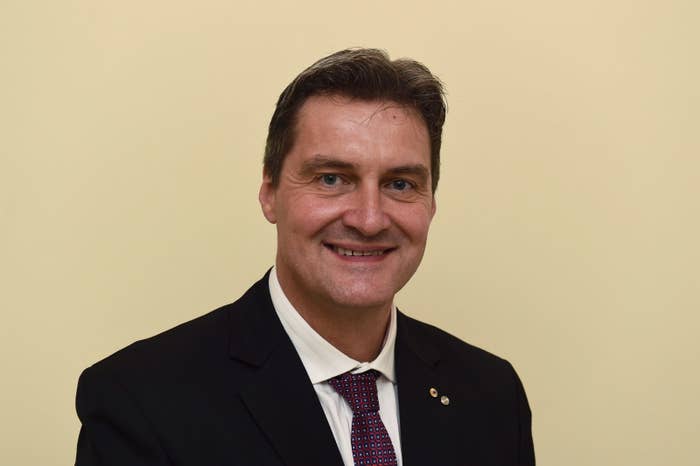 Croome, who has been with the organisation since 2004, announced his decision in an opinion piece for Guardian Australia, saying he wants to dedicate his efforts to fighting against the proposed plebiscite.

"It has been difficult for me to decide to leave. I founded the organisation and have been its spokesperson and national director for many years. I particularly enjoyed the grassroots organising I did with AME. Through AME I made many good friends and learnt a lot," he said.

Croome's resignation comes after reports of a rift and significant personnel changes within the "Yes" movement.
There are four distinct camps within Australia's LGBT movement: those who say bring on a plebiscite, those who want to force a parliamentary vote, those who want a parliamentary vote but are prepared for a plebiscite and those who say no to a plebiscite, even if that means delaying marriage equality.
Croome belongs to the "no at all costs camp", despite telling BuzzFeed News in 2015 that he was willing to work with the government to implement one.
But Croome told BuzzFeed News that reports of a split in the movement are a "media beat up".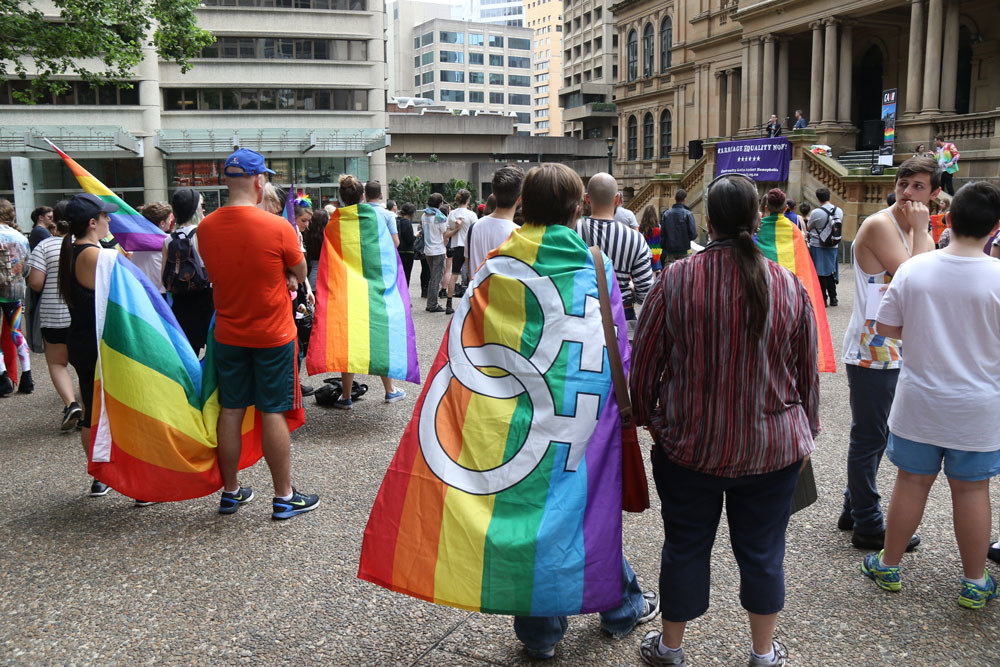 "There is no split. There are simply different people working on different and necessary tasks, whether it be stopping a plebiscite or winning it," he said. "That is the sign of a mature movement."
AME has quietly begun preparations for the plebiscite, believing it is necessary to get ready for a vote that is likely to be held either late this year or early in 2017. But Croome says he wants to focus his efforts on blocking the plebiscite's enabling legislation and forcing a free vote in parliament.
"AME needs to be working with the government, especially if there is a plebiscite, and my work against a plebiscite will make that harder for them, so it's better we separate," he said.
"Having people working actively against the plebiscite will actually benefit the effort to win one," he said. "This is because we will be working with a range of groups and networks that can swing in behind the plebiscite effort if and when a plebiscite becomes inevitable."
Croome said the plebiscite is an unnecessary waste of money that will damage already vulnerable members of the LGBT community.
"What motivates me is that I don't want to see the tiny minority of haters in the community given the biggest platform they have ever had," he said.
Croome told BuzzFeed News he will now work with community groups to lobby politicians and advocate for a free vote parliament.
"Our goal is to stop a plebiscite in the Senate."