This Politician Reckons Australia's Largest Coal Mine Will Actually Be Good For The Environment
~ Thinky face emoji ~
Australian resources minister Matt Canavan has defended the proposed Carmichael coal mine, saying it will actually have a positive effect on the environment.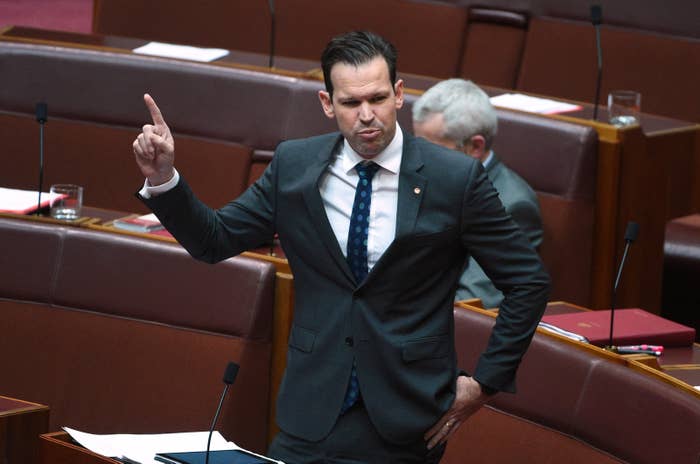 The mine, which would produce more than 60 million tonnes of coal per year and significantly contribute to global carbon emissions, is proposed for Queensland's Galilee Basin.

Carmichael coal would be transported by train to the Abbot Point coal terminal south of Townsville and shipped through the Great Barrier Reef to India, where it would provide electricity for more than 100 million people.
The federal government is currently considering a $900 million loan to Adani to subsidise the project.
Scientists have slammed the mine, saying it would be a disaster for the environment and put the final nail in the coffin of the Great Barrier Reef.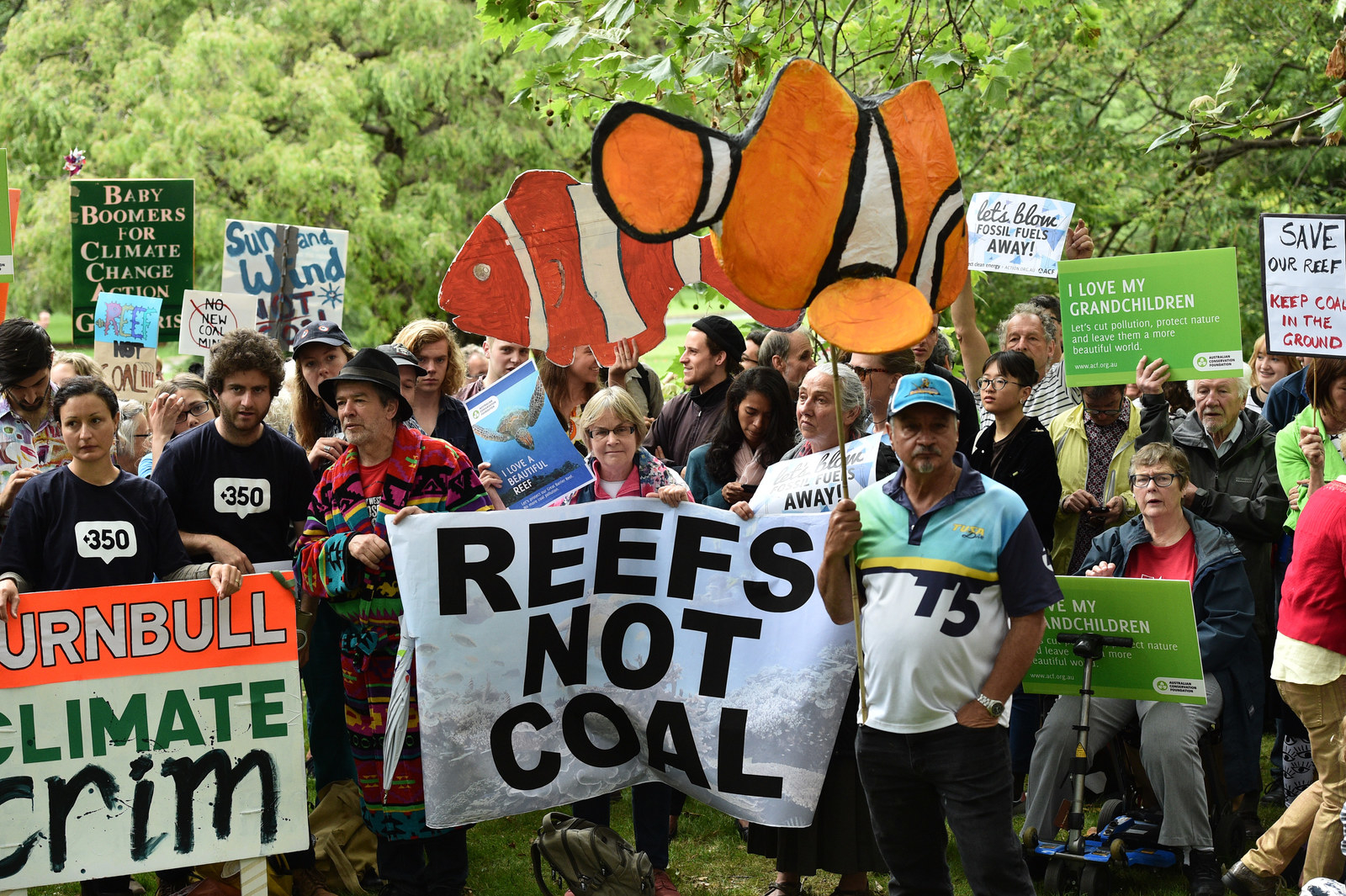 "We can have our fossil fuels, or we can have a healthy, functioning reef, but we can't have both," Sean Connolly, professor of marine biology at James Cook University, told BuzzFeed News last week.

"The threat is that if that coal is dug up and burnt – it doesn't matter where – then it will be virtually impossible to keep warming to two degrees."

Canavan dismissed these concerns on Thursday morning. Speaking to the ABC he said the mine would actually be better for the environment, as Australian coal is of a higher quality than coal from other countries.
"The coal that India uses... is much, much lower quality coal than what we're producing in Queensland," he said. "So if [Australian] coal displaces lower quality coals, it means lower carbon emissions for the world. And that's a good thing. It's a good environmental outcome."
Samantha Hepburn, the Director of the Centre for Energy and Natural Resources Law at Deakin Law School told BuzzFeed News that Canavan's comments missed the point.
She said that while much of Australia's coal is black coal, which produces less greenhouse gasses than brown coal, the only real solution was to not burn coal at all.
"Black coal is cleaner than brown coal," she said. "But that's not to say that burning black coal is consistent with the imperatives [of] a low carbon economy.
"It's a bit of a misnomer to say [Australia has] clean coal. We might have clean coal technology to mitigate the environmental impact of releasing carbon into the atmosphere, but the coal is not 'clean'."

Hepburn said that Australia should be relying on gas, not coal, as a "back up fossil fuel", while shifting to renewable energy.
"That's the ideal. To be rapidly facilitating a shift to renewables."

Canavan also dismissed a report released by Greenpeace on Wednesday that showed global construction of coal mines was rapidly decreasing, saying the trend was temporary.
"If you look at the last year or two, there has been a slowdown in the use of coal, as there has been for most energy sources, and that's because China has slowed down economically. But that's coming off a massively large base."