Belle Gibson, the healthy living blogger who lied to her millions of fans about a battle with cancer, has sat down for a tell-all interview with 60 Minutes.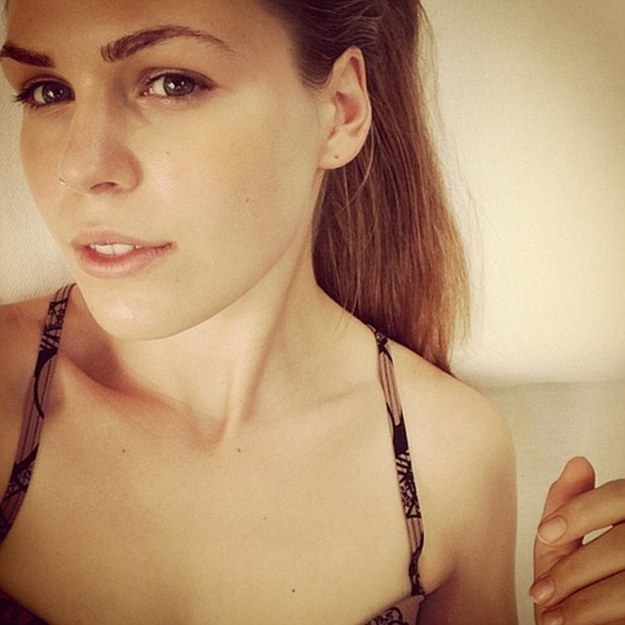 Gibson admitted to her lies earlier this year after it was revealed that she had failed to follow through on a $300,000 pledge she made to charity.
She had developed a cult following after she claimed she had cured her illness with a healthy diet and lifestyle, but was forced to reveal the truth as her story quickly unravelled.
In April, Gibson gave an unpaid interview to Australian Women's Weekly where she said she wasn't sure how she had ended up living a lie.
"I am still jumping between what I think I know and what is reality. I have lived it and I'm not really there yet," she told AWW.
In the 30 second promotional clip released by Channel 9, Gibson says she's "lost everything."
"Belle, are you prepared to tell the truth today? The whole truth?" reporter Tara Brown asks.
"I'm not trying to get away with anything. I've been really transparent," Gibson replies.
"How can we believe anything you say now?" Brown asks.
"Tara, I have lost everything."
Several media outlets have suggested that Gibson is being paid $45,000 for the interview, an unverified claim which appears to come from the "Belle Gibson Uncovered" Facebook page.
When contacted by BuzzFeed News, a Channel 9 spokesperson would not be drawn on the claims.
"60 Minutes never comments on these matters," the spokesperson said. "This interview is the result of a three-month investigation into Belle's past and will reveal new depths to Belle's deceit."
When asked if any money would be given to the charities Gibson deceived, the spokesperson replied, "No."
Either way, fans of the show say they won't be watching this week's episode.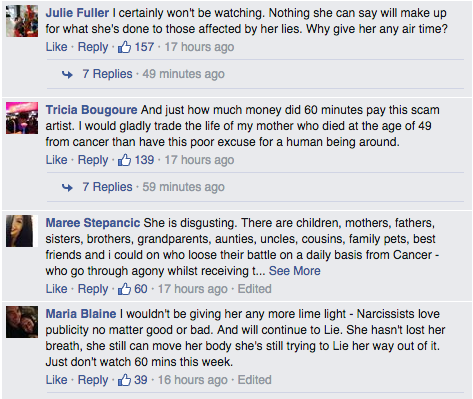 60 Minutes airs this Sunday on Channel 9 at 8.30pm.