UPDATE: Hodan Yasi has been transferred from Nauru to Australia and is in a serious critical condition.
Speaking on Tuesday, immigration minister Peter Dutton took a hardline stance on the incident, saying it was of "grave concern" that refugees were resorting to self-immolation but the government policy would not change.
He controversially blamed refugee advocates for "intensifying" the situation on Nauru.
"They can oppose Government policy and espouse a cause for open borders but that is not the policy of this Government and no action advocates or those in regional processing countries take will cause the Government to deviate from its course," he said.
A Somali asylum seeker has set herself on fire at Australia's immigration detention centre on the island of Nauru — the second person to do so in the past week.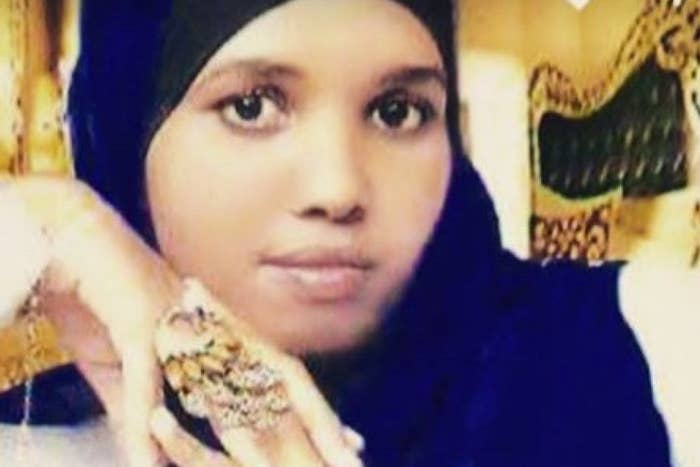 Australia's department of immigration and border protection confirmed the incident to BuzzFeed News on Monday night.
Refugee advocates say Hodan Yasi is badly injured, and that all of her clothes were burned off.
Refugee Action Coalition spokesman Ian Rintoul said the woman had been in Australia recently for treatment to a serious head injury but was suddenly taken back to Nauru late last week.
"This is another self-harm attempt that is [immigration minister] Peter Dutton's responsibility," Rintoul said in a statement. "A vulnerable young woman who needed protection was a victim of a spiteful removal. She has been sent to the toxic environment that the minister has created on Nauru. Tragically this was entirely predictable."
The woman was initially treated at the Republic of Nauru hospital by four emergency doctors from Australia including two anaesthetists, the Nauruan government confirmed. She is now being treated at the Royal Brisbane and Women's Hospital after being evacuated from the island.
The Nauruan government used the incident to lash out at detainees who self harm, saying they do so for political reasons.
"We are distressed that refugees are attempting such dreadful acts in order to attempt to influence the Australian Government's immigration policies," the government said in a statement.
"Refugees and asylum seekers on Nauru enjoy the same freedoms on Nauru as local Nauruan citizens, but have better facilities. Refugees and asylum seekers are not distressed due to their conditions. Their conditions are better than most other refugee camps across the world.
"This has been confirmed by almost every major refugee group in the world."
Asylum Seeker Resource Centre chief executive Kon Karapanagiotidis condemned the government and Labor, who both support the policy of mandatory off-shore detention, following the incident.
Last week, a 23-year-old Iranian man named Omid died after self-immolating on the island on Wednesday.
His death two days after after Papua New Guinea's Supreme Court ruled that Australia's detention of asylum-seekers on Manus Island was illegal because it breaches human rights.
The man was treated on Nauru before being airlifted to Brisbane hospital, but died on Friday morning.
Two other people in Australia's immigration detention system have died after self-immolating in the past year.