Gable Tostee, the man accused of killing New Zealand woman Warriena Wright when she fell from a Gold Coast balcony has posted a lengthy Facebook post a day after being released on parole.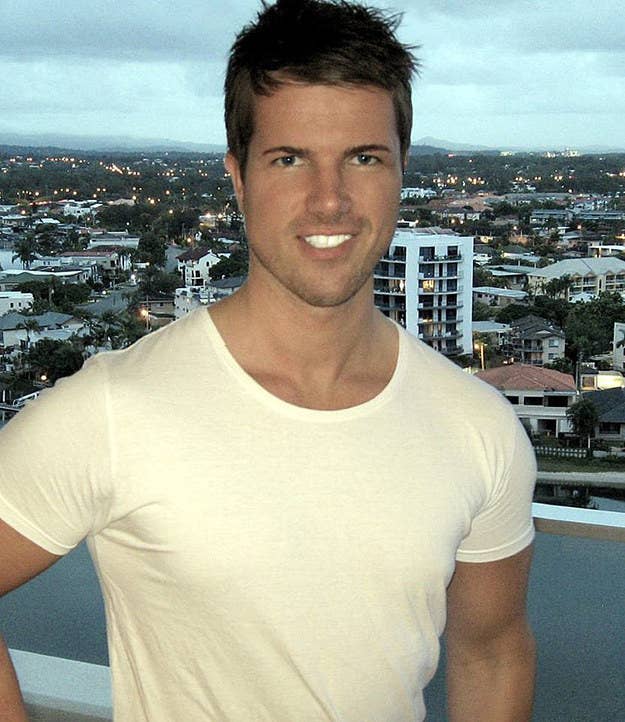 Tostee says the past year since Wright's death has been "nightmarish" and still protests his innocence, claiming he was the one attacked on the night she died.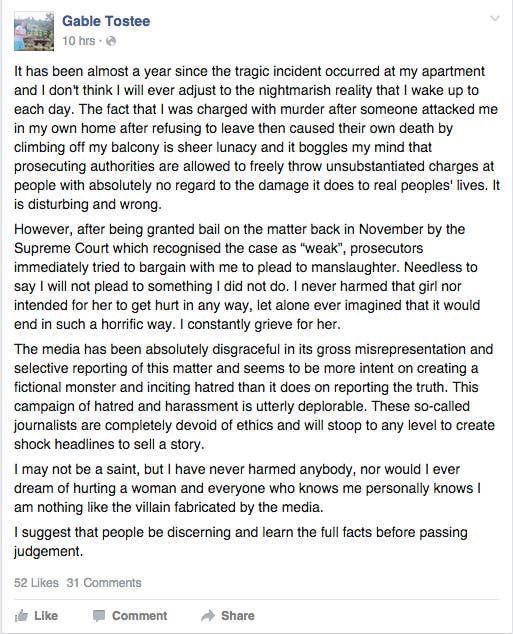 Tostee claims prosecutors offered him a plea bargain if he would plead guilty to manslaughter, which he says he will not do.
"I never harmed that girl nor intended for her to get hurt in any way, let alone ever imagined that it would end in such a horrific way. I constantly grieve for her," he wrote.
"The fact that I was charged with murder after someone attacked me in my own home after refusing to leave then caused their own death by climbing off my balcony is sheer lunacy and it boggles my mind that prosecuting authorities are allowed to freely throw unsubstantiated charges at people with absolutely no regard to the damage it does to real peoples' lives. It is disturbing and wrong."
Tostee, a notorious playboy who boasted of his sexual conquests on social media, was released on bail for an unrelated, drunken high-speed police chase earlier this week. Upon his release he uploaded this photo to Facebook.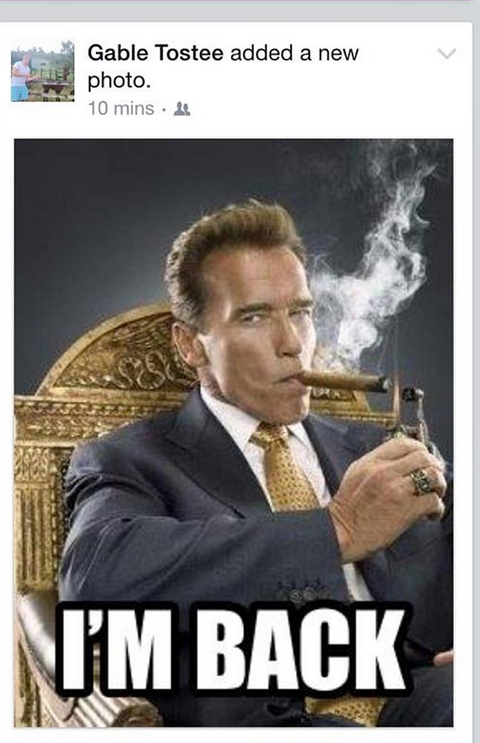 Tostee and Wright met on Tinder before Wright joined Tostee at his high rise Gold Coast apartment last year.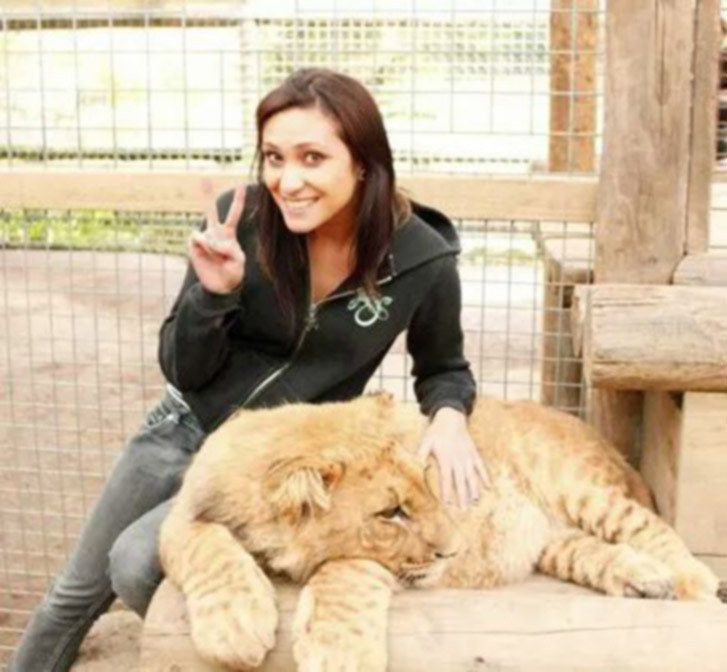 Police allege that Wright became so fearful of Tostee during their meeting that she locked herself on the balcony before falling to her death.
Tostee claims he recorded some of their encounter and the footage shows Wright attacking him before he was forced to lock her on the balcony. Police do not believe Tostee was on the balcony when Wright fell.
Tostee faces a committal hearing over Wright's alleged murder next month.