Eighteen-year-old high school student Kyle Chalmers has won Australia's fifth gold in Rio, taking out the 100-metre freestyle.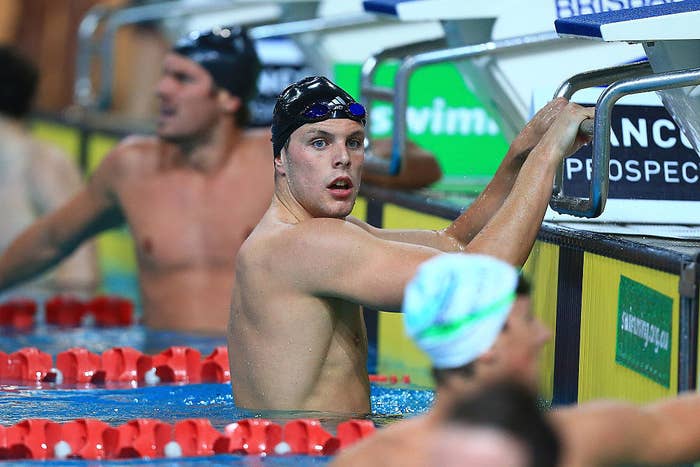 The young star swam an incredible race, coming from seventh at the 50-metre mark to take out gold with a time of 47.58.

Australian Cameron McEvoy, who was tipped to win a medal, finished seventh.
And Australia was loving it.
It's the first time an Aussie has won the event in 50 years. Onya Kyle. Onya Kyle.
And his grandparents were as proud as punch.
The victory came just minutes after Australia's Maddie Groves won silver in the 200-metre butterfly, and shortly before Australia won silver in the women's 4x200 freestyle.

Onya Kyle.