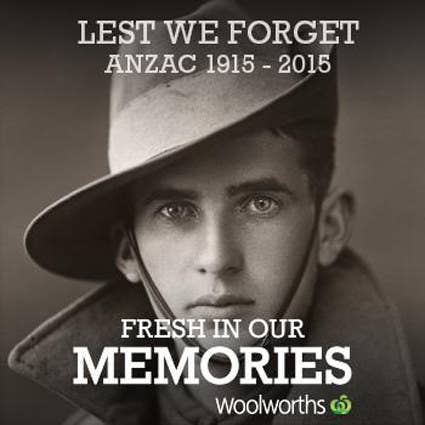 Visitors could generate their own Anzac-themed profile photos at the website, which has since been taken down.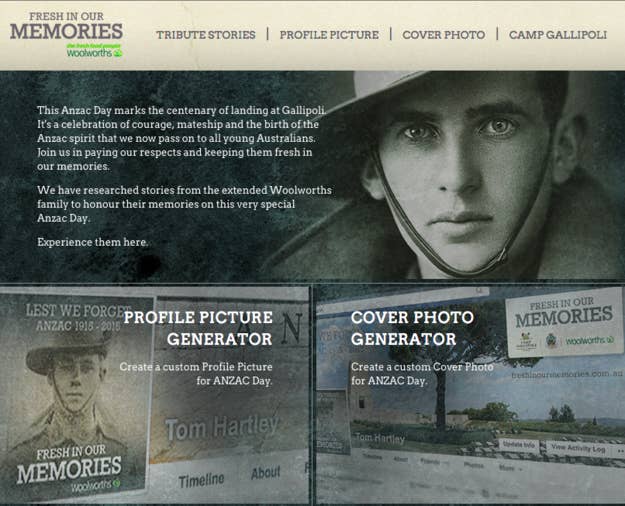 1.
But Woolies aren't the only ones turning a buck from Anzac Day.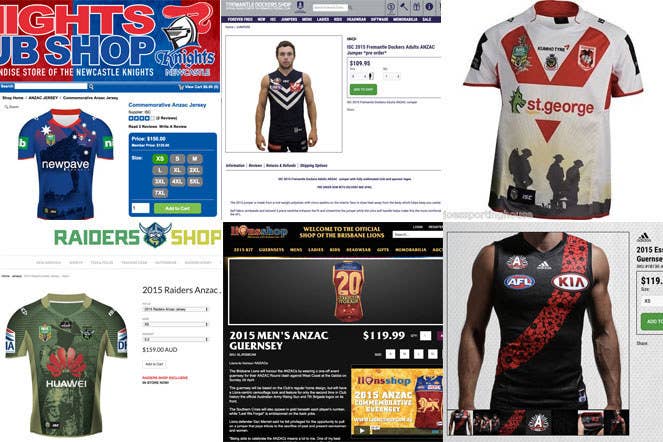 2.
This year, patriots could sign up for the "Gallipoli 100th anniversary cruise".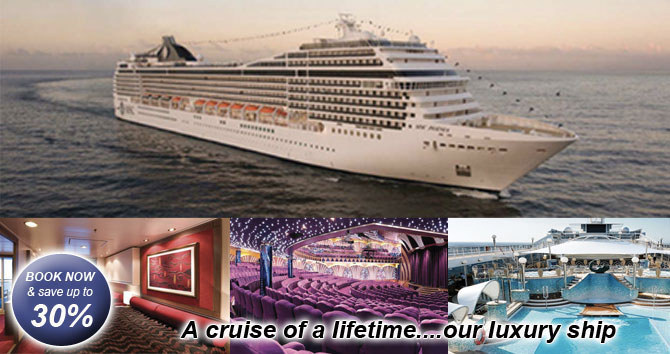 3.
The "Spirit of the Anzacs" arena spectacular has been cancelled due to low ticket sales.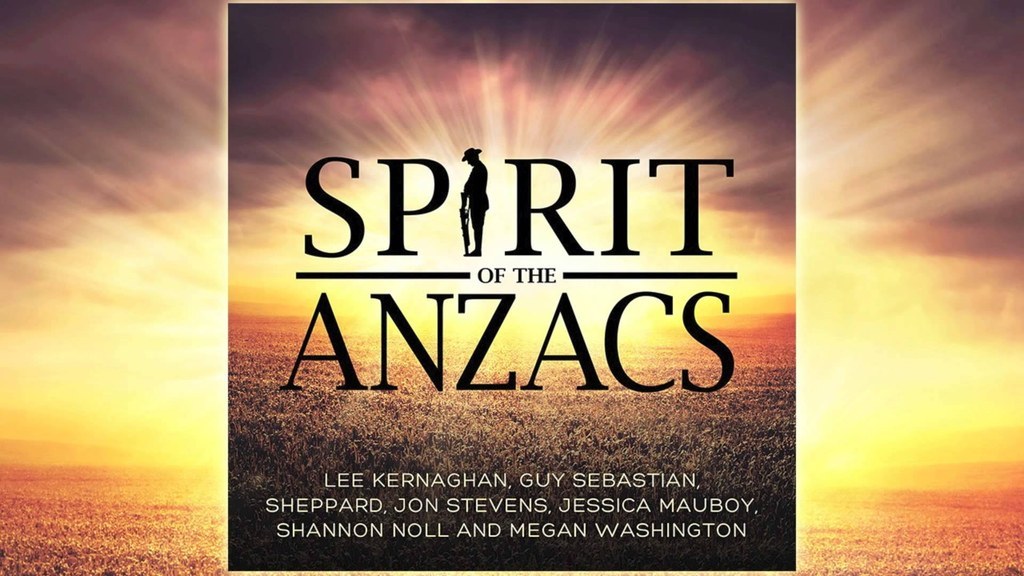 4.
Want to find your Anzac ancestors? Just sign up for the free trial.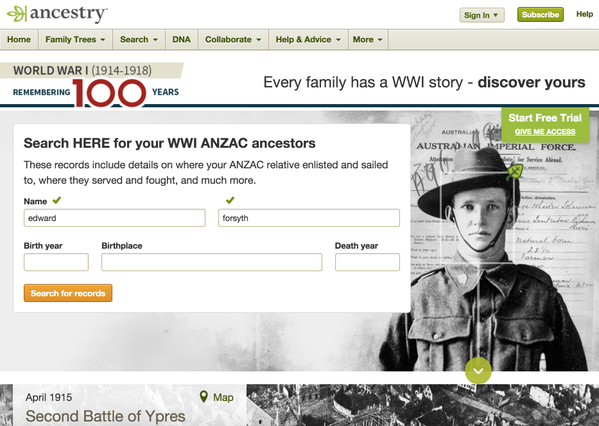 5.
Don't forget to collect your Anzac coin with the paper.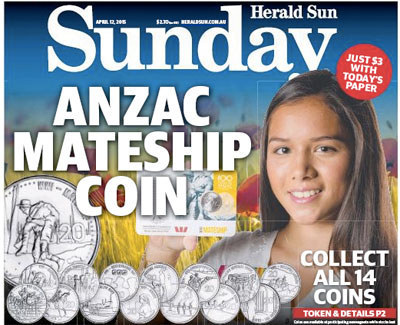 6.
Or pick yourself up this "deluxe" Anzac swag.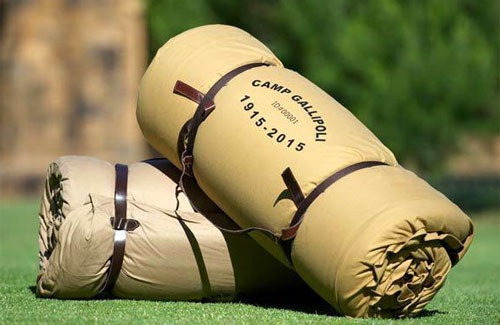 7.
Slip into this comfy Anzac hoodie from Target.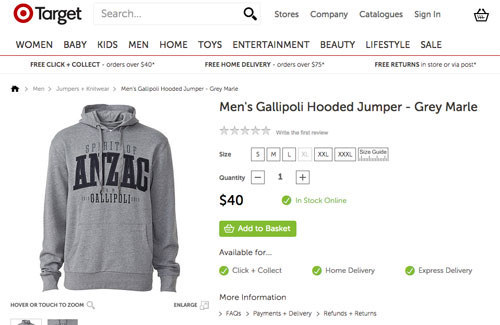 8.
This has been going on for a while.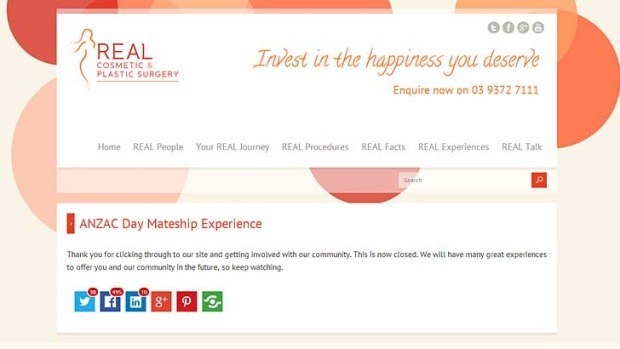 9.
Along with Anzac mugs, cookies and T-shirts, you can also buy some authentic Gallipoli sand.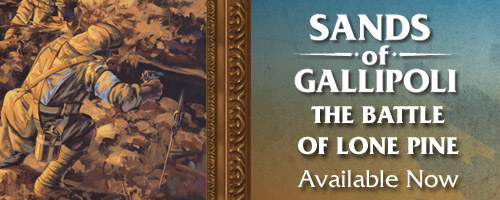 Thing is, though, not just anyone is allowed to use the word "Anzac".
The Protection of Word "Anzac" Act 1920 states that 'no person may use the word 'Anzac', or any word resembling it, in connection with any trade, business, calling or profession or in connection with any entertainment or any lottery or art union', without written permission from the Department of Veterans Affairs. You can't even name your boat 'Anzac'.
Anyone person caught misusing the word can be fined up to $10,200 and corporations can be fined up to $51,000.
Of course, it could be worse