Moderate to severe coral bleaching continues to affect the Great Barrier Reef almost a year after the worst bleaching crisis in history was first revealed, scientists have confirmed.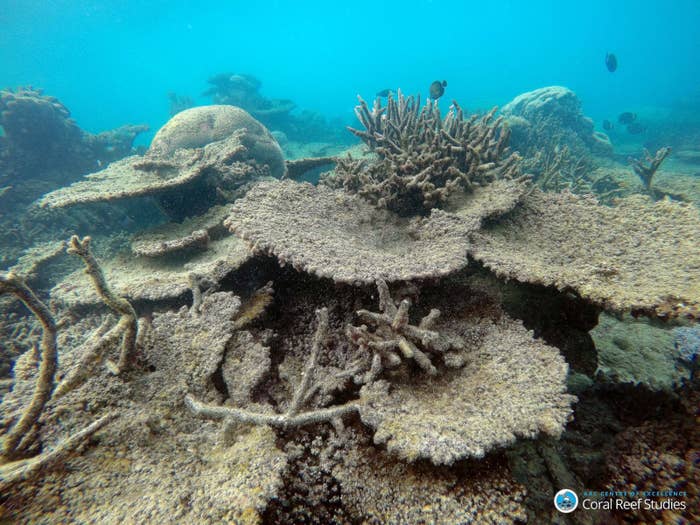 Fifty-four spot-checks conducted by the Australia's Great Barrier Reef Marine Park Authority (GBRMPA) in recent weeks have revealed the continued bleaching following a year of sustained above-average water temperatures.
"Initial survey results showed high levels of bleaching among the most sensitive coral species, with 60 per cent or more affected at some sites," GBRMPA chairman Dr Russell Reichelt said. "However, coral species generally resistant to bleaching, such as boulder corals, fared better, displaying a much lower incidence of bleaching."
In 2016, scientists confirmed the coral die-off as a result of a sustained period of bleaching was the worst on record, with more than two-thirds of corals killed in some areas.
Coral bleaching occurs when abnormally high sea temperatures cause corals to expel tiny photosynthetic algae called zooxanthellae, turning the coral white, often killing it.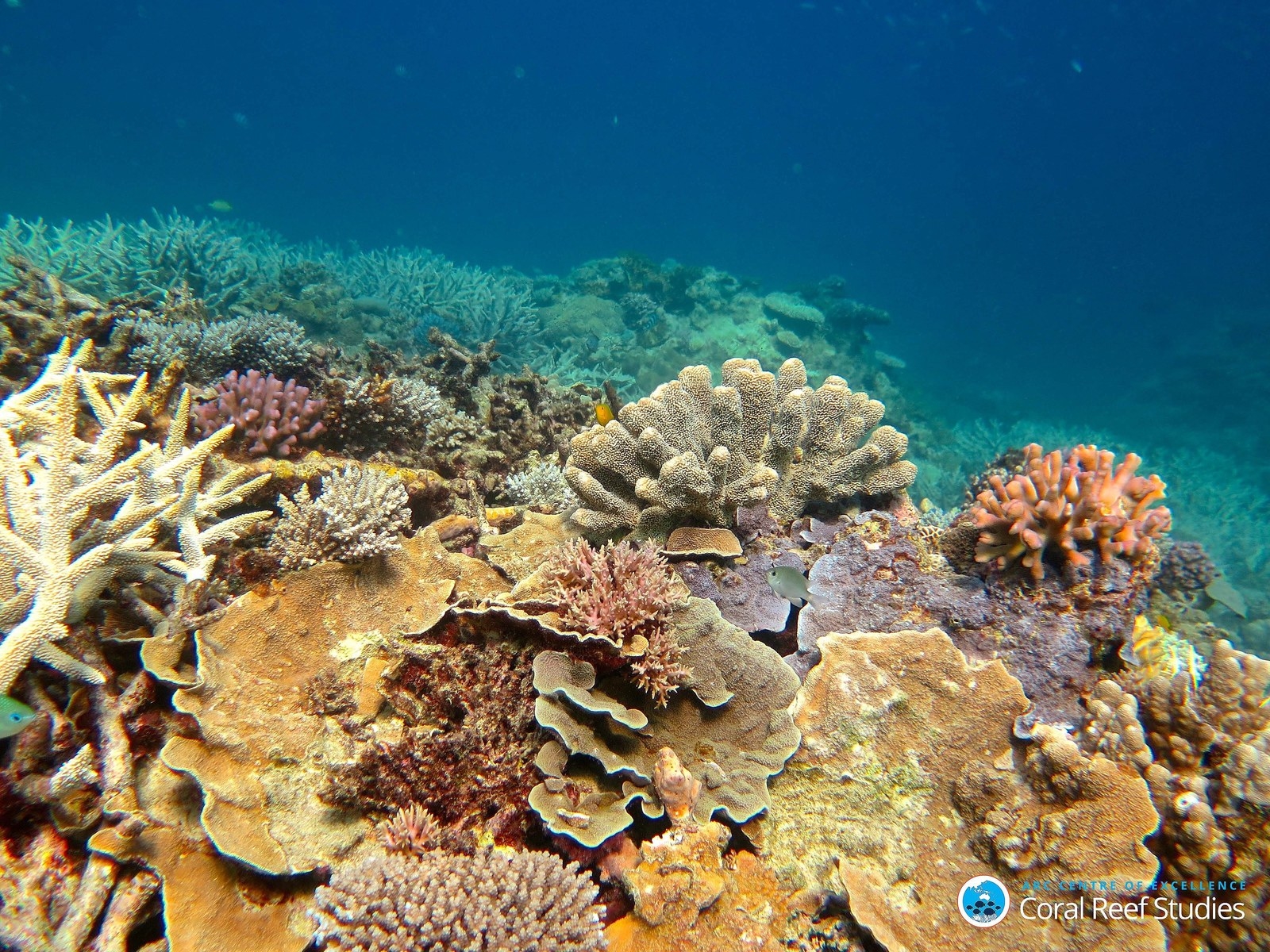 An independent review commissioned by the World Wildlife Fund and released on Saturday said the coral bleaching episode had set back the Australian government's Reef 2050 plan by two decades.

The review, lead by Terry Hughes from the ARC Centre of Excellence for Coral Reef Studies at James Cook University, called the 2016 coral bleaching event a "game changer".
"Given the severity of the damage and the slow trajectory of recovery, the overarching vision of the 2050 Plan, to ensure the Great Barrier Reef continues to improve on its [outstanding universal value] every decade between now and 2050, is no longer attainable for at least the next two decades," the report states. As corals make a substantive contribution to the [reef's value] for all four of the natural criteria for World Heritage listing, we consider that this event has substantially diminished the outstanding universal value of the Great Barrier Reef."
The findings come weeks after a report by the Climate Council, an independent climate change lobby group, found severe weather events are becoming more severe and more frequent, and preventing the reef from recovering.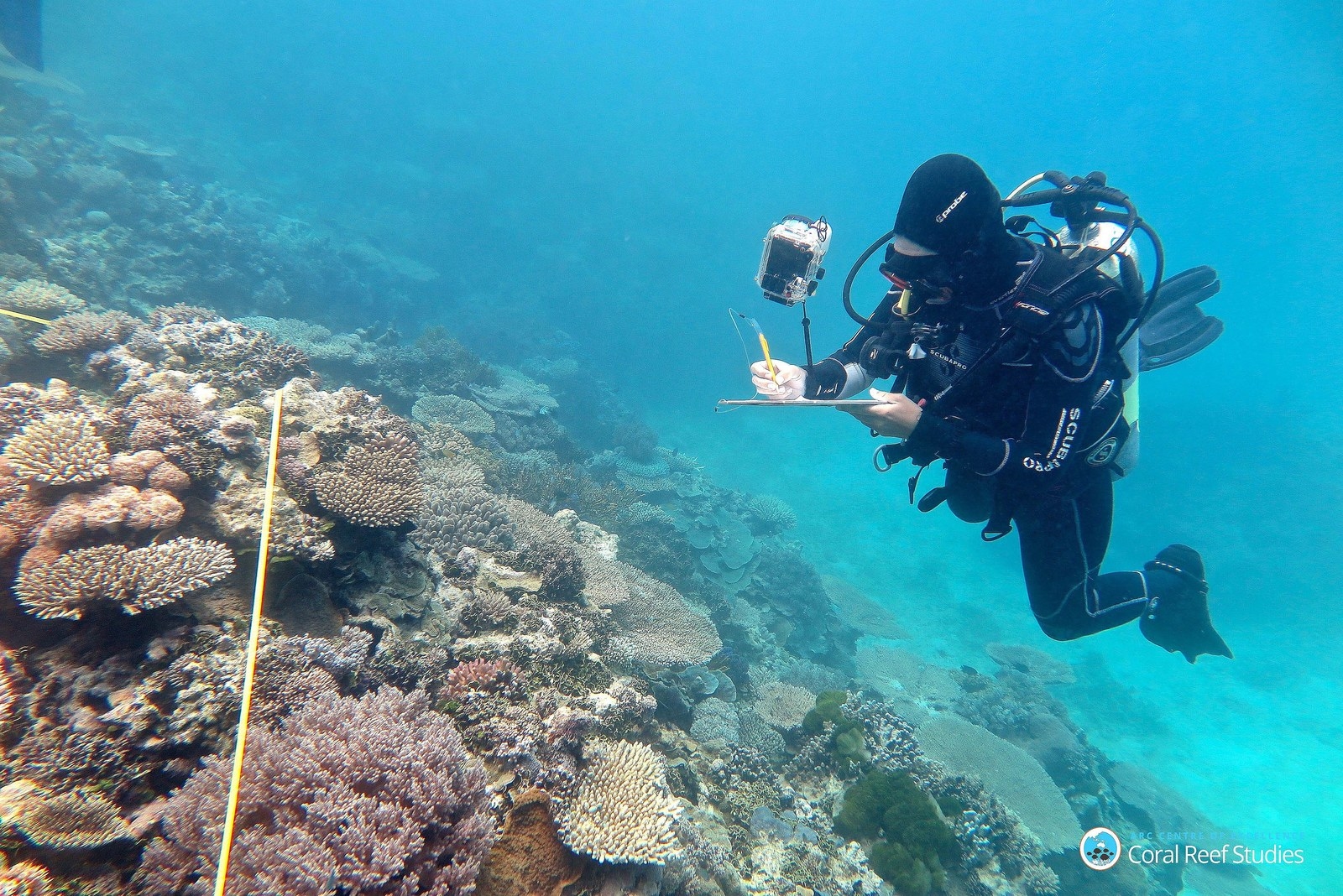 The report found that rising ocean temperatures since 1950 had led to a greater prevalence of damaging "marine heatwaves", which are 175 times more likely to occur because of climate change.

All three reports said the state of the reef showed the urgent need to act on climate change.
"The latest coral bleaching strengthens the urgency of the world acting to implement the Paris Agreement to reduce greenhouse gas emissions so average temperature increase remains well below 2 degrees Celsius above pre-industrial levels and preferably below 1.5 degrees Celsius," Reichelt said.
"Ultimately, to protect Australians from worsening extreme weather events and to do our fair share in the global effort to tackle climate change, we have to cut our emissions quickly and deeply," Climate Council professor Hilary Bambrick said.
"The only thing standing in the way of Australia getting on the path to tackling climate change is political will."