Hot Chocolate Hot Fudge Cake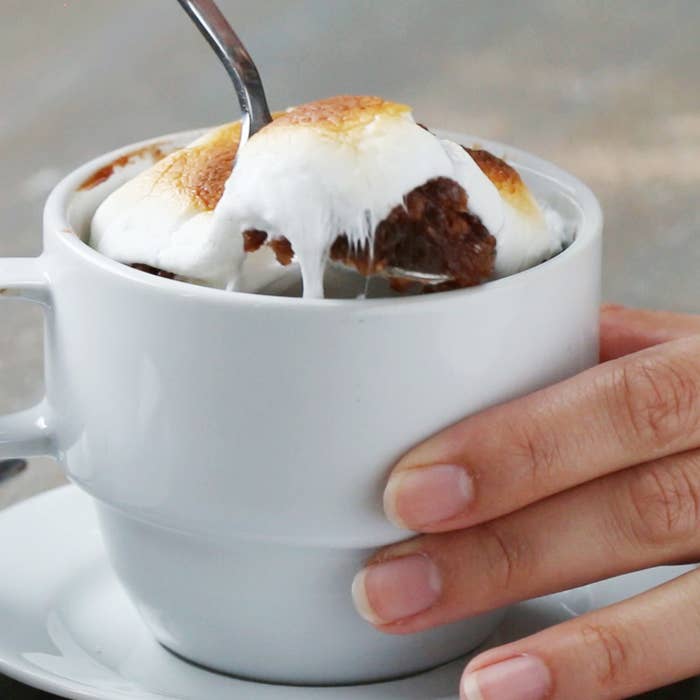 INGREDIENTS
1 cup granulated sugar, divided
1 cup all-purpose flour
½ cup hot chocolate mix, divided
2 teaspoons baking powder
¼ teaspoon salt
1 can evaporated milk, divided
⅓ cup melted butter
1 teaspoon vanilla
½ cup packed brown sugar
½ cup hot water
Marshmallows for garnish
PREPARATION
1. Preheat oven to 350℉.
2.Combine ½ cup sugar, flour, ¼ cup hot chocolate mix, baking powder, and salt.
3. Whisk in ½ can of Carnation Canned Evaporated Milk, butter, and vanilla and beat until smooth.
4. Spread the batter into an unlined 9x9 inch baking pan.
5. Combine remaining ½ cup granulated sugar, brown sugar, and the remaining ¼ cup of hot chocolate mix. Sprinkle this mixture evenly over the batter.
6. Pour the remaining evaporated milk and hot water over the batter. DO NOT STIR.
7. Bake 35 to 40 minutes or until center is almost set.
8. Arrange marshmallows over the top and place under broiler until melted and brown, 2-3 minutes.
9.Enjoy!