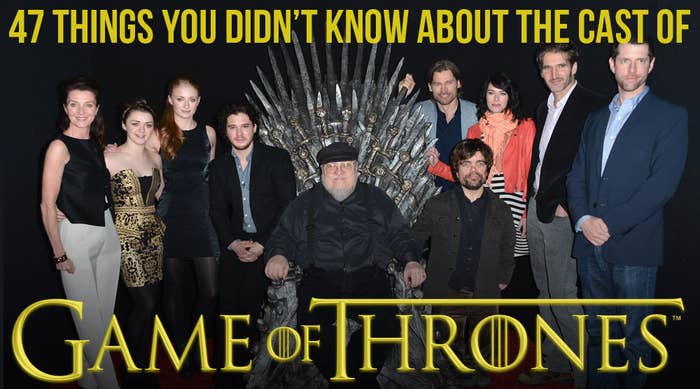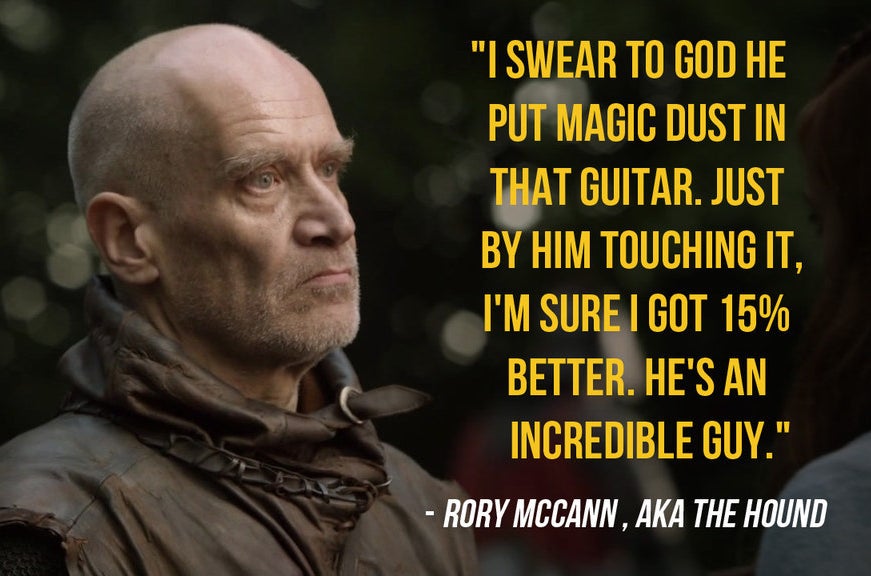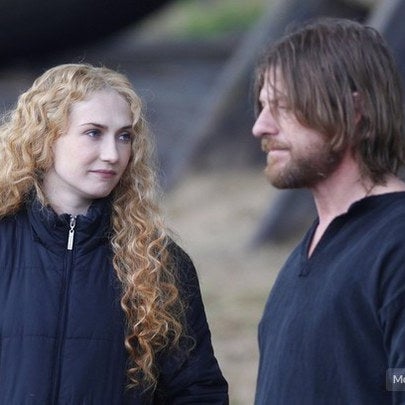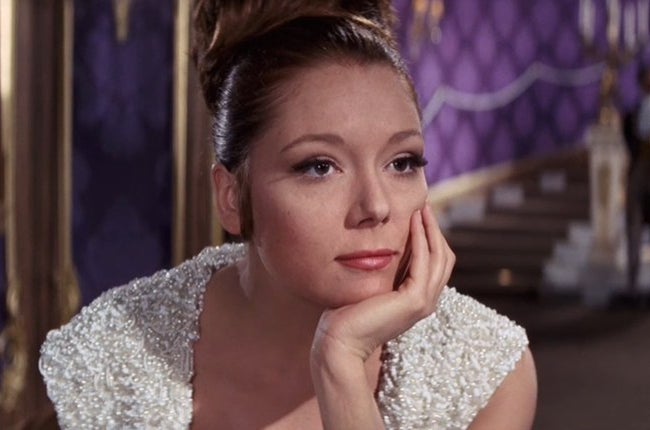 25. Kit Harington (Jon Snow) didn't know that his real name was Christopher until he was 11 years old. Talk about knowing nothing.
26. While his on- and off-screen lover, Rose Leslie (Ygritte), is a descendant of King Charles II and grew up in Lickleyhead Castle (lol), Aberdeen, which dates back to the 16th century.
27. Liam Cunningham (Ser Davos Seaworth) is very good friends with the notoriously well-endowed Hollywood superstar Michael Fassbender.
28. And unlike his character, Cunningham has 10 fully intact fingers and thumbs.
29. Grey Worm – real name Jacob Anderson – is a musician who works under the name Raleigh Ritchie. His much anticipated debut album will be released this summer.
30. Many of the younger cast members, including Bran, Myrcella, Tommen, and Shireen, are good friends in real life. Well, on Twitter, at least...
31. Nathalie Emmanuel (Missandei) played young Nala in the original London cast of the The Lion King.
32. Before famously going on to play Sasha Valentine, a teen heroin addict, in Channel 4 soap opera Hollyoaks.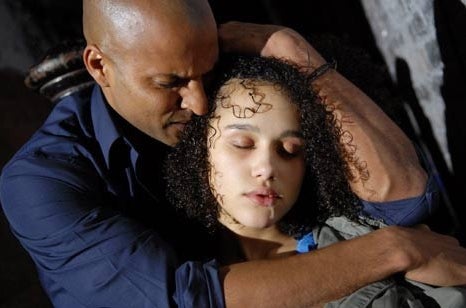 33. Stephen Dillane, who plays Stannis, is the father of Frank Dillane – the actor who plays young Tom Riddle in Harry Potter and the Half-Blood Prince and Harry Potter and the Deathly Hallows.
34. Kristian Nairn, who plays the less-than-charismatic Hodor on the show, is a DJ in real life. He travels the world performing at club nights called Rave of Thrones.
35. Though enemies on the show, Peter Dinklage (Tyrion) and Lena Headey (Cersei) are great friends in real life. It was, in fact, Dinklage who suggested Headey for the role of Cersei.
36. Dominic West – best known as Jimmy McNulty from HBO's The Wire – claims to have been offered a role in Season 3, but says he decided turned it down. A decision he has come to regret. Although he hasn't said which role, many have speculated that it may have been Mance Rayder.
37. The character of Jojen Reed is meant to be 13 years old, but Thomas Brodie-Sangster was 22 when he was cast.
38. Brodie-Sangster is also the second cousin once removed of Hugh Grant.
39. Neither Thomas Brodie-Sangster (Jojen) or Ian McElhinney (Ser Barristan Selmy) knew that their characters were going to die until they read it in the script, as both knew their characters were still alive in George R.R. Martin's books.
40. Both Lena Headey (Cersei) and Emilia Clarke (Daenerys) have played the character of Sarah Connor, Headey in Terminator: The Sarah Connor Chronicles and Clarke more recently in Terminator Genisys.