Six women are currently climbing up The Shard to protest against oil drilling in the Arctic.
They started by climbing on top of London Bridge station.
And are now using a ladder-like structure to make their way up the tallest building in western Europe.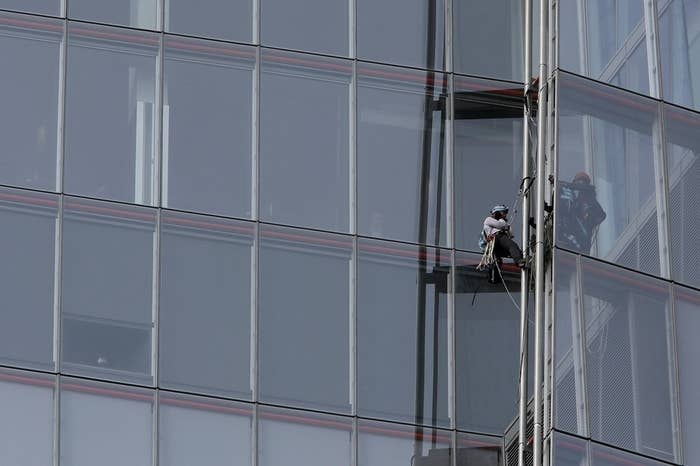 Greenpeace claims that all six protesters are experienced climbers.
The protest has fascinated London's commuters.
Thom Yorke is one of thousands of people on Twitter using #iceclimb to show their support.
Here are a few more pictures of their progress so far...