Si abriste esto sin haber visto el quinto episodio, esta es la última advertencia. SE ACERCAN LOS SPOILERS.
Si llegaste hasta aquí es porque viste el último episodio. A su vez, significa que tu corazón está roto y nunca volverás a amar.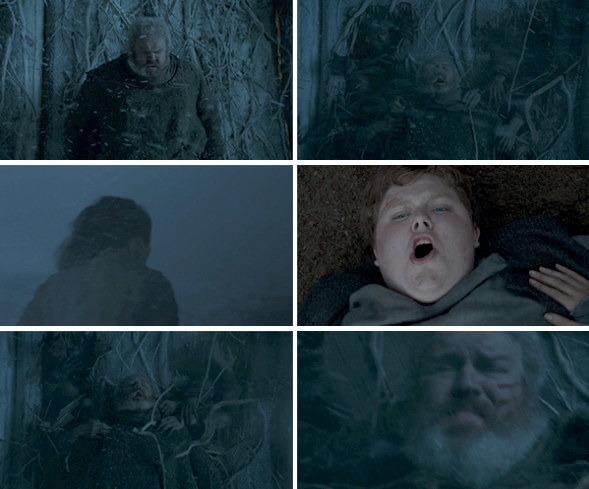 En lo que posiblemente fue el final de episodio que más nos retorció las tripas desde la Boda Roja, todo internet necesitó un abrazo de inmediato.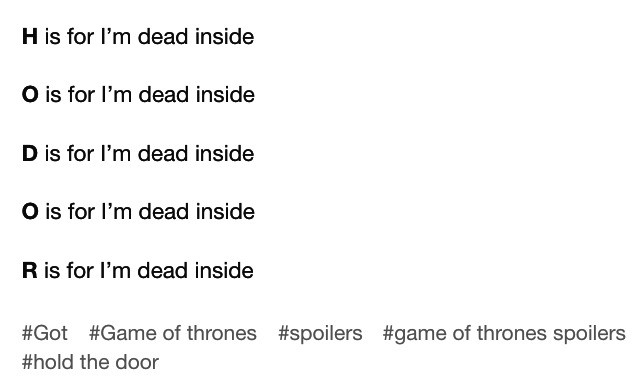 Como si mirar morir a un personaje tan bueno e inocente como Hodor no fuera suficiente, Bran también se da cuenta de que él fue el responsable de que Hodor perdiera la mente.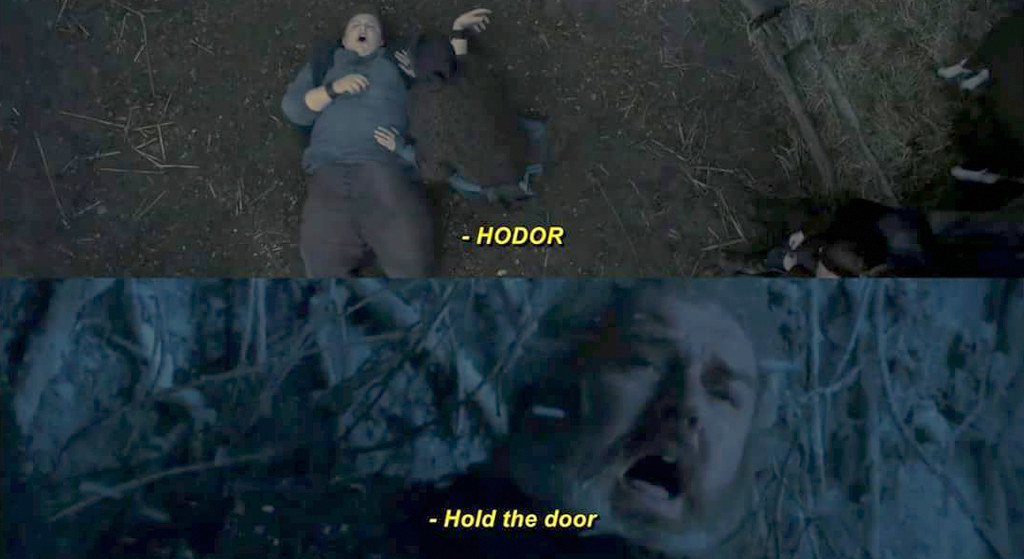 De golpe, una de las preguntas más prolongadas del universo de Thrones fue respondida. Ahora sabemos por qué Hodor se Hodorizó.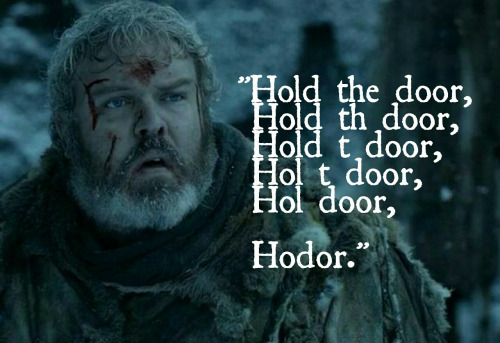 En febrero del 2008 (!!!) alguien en el foro asoiaf.westeros.org respondió a un hilo llamado "¿Qué significa Hodor?", con la siguiente sugerencia:

Por supuesto, hubieron otras sugerencias. Y realmente deseamos que fueran ciertas.

QEPD Wylis. Eras demasiado bueno para este mundo.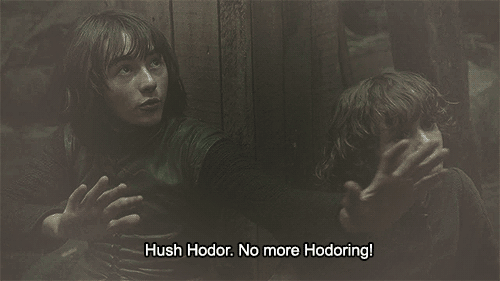 Looks like there are no comments yet.
Be the first to comment!