Someone Made An Enormous Meatball Stuffed With Spaghetti And It's Beautiful
History is written by the victors.
So, food blogger Jenn Press Arata created this 3-pound meatball stuffed with angel hair spaghetti.
Whether you want to delight your guests at a party or just troll your family at the dinner table, you can follow the step-by-step instructions below to cook this beautiful monstrosity.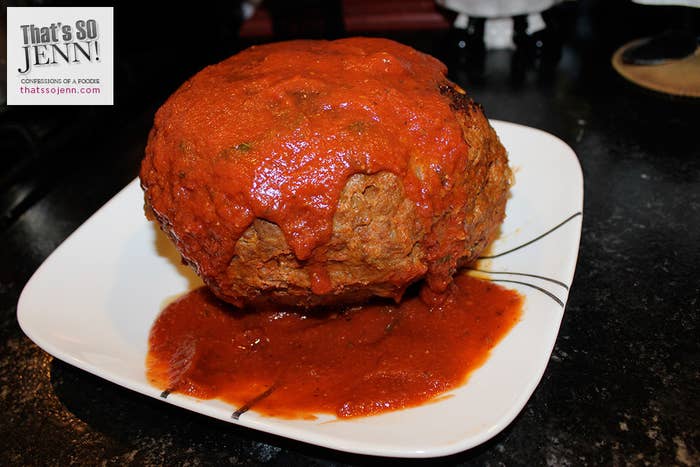 Spaghetti-Stuffed Meatball
Recipe by Jenn Arata
INGREDIENTS
For meatball:
3 lbs organic ground beef, 80% lean (lower fat content won't work as well)
1/2 yellow onion, diced
1 tablespoon fresh parsley, chopped
1 teaspoon crushed garlic
2 eggs
1 tablespoon plain seltzer
1 teaspoon kosher salt
1/2 cup Italian breadcrumbs
1/4 cup Pecorino Romano cheese
1 tablespoon Worcestershire sauce
For sauce:
1 (28 oz.) can tomato sauce
1 (28 oz.) can crushed tomatoes with basil
1/4 cup extra virgin olive oil
1 teaspoon crushed garlic
1 teaspoon kosher salt
1 pinch crushed red pepper
6 basil leaves, cut into chiffonade
1 teaspoon dried oregano
You will also need:
1 lb angel hair pasta
Shredded mozzarella cheese
Sauté crushed garlic with olive oil over medium heat. Add tomato sauce and crushed tomatoes. Bring to a boil and add basil, kosher salt, crushed red pepper, and oregano. Stir together and simmer on low.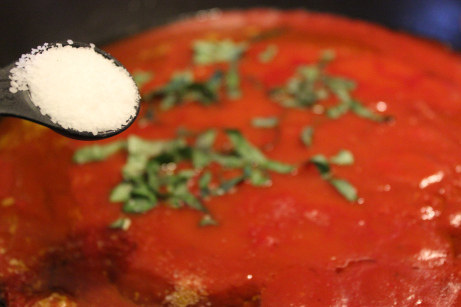 Boil pasta until al dente (just a shy of fully cooked — follow instructions on box), drain and set aside 2 cups' worth. Then, mix the two cups of pasta with sauce.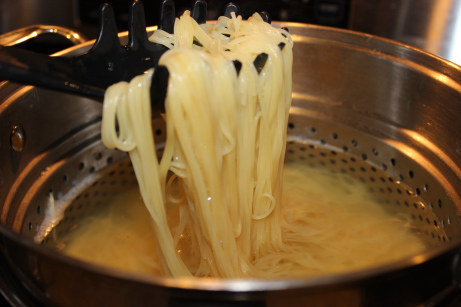 Place your ground beef in a large bowl. Add diced onion, fresh parsley, crushed garlic, two eggs, seltzer, breadcrumbs, kosher salt, and Worcestershire sauce.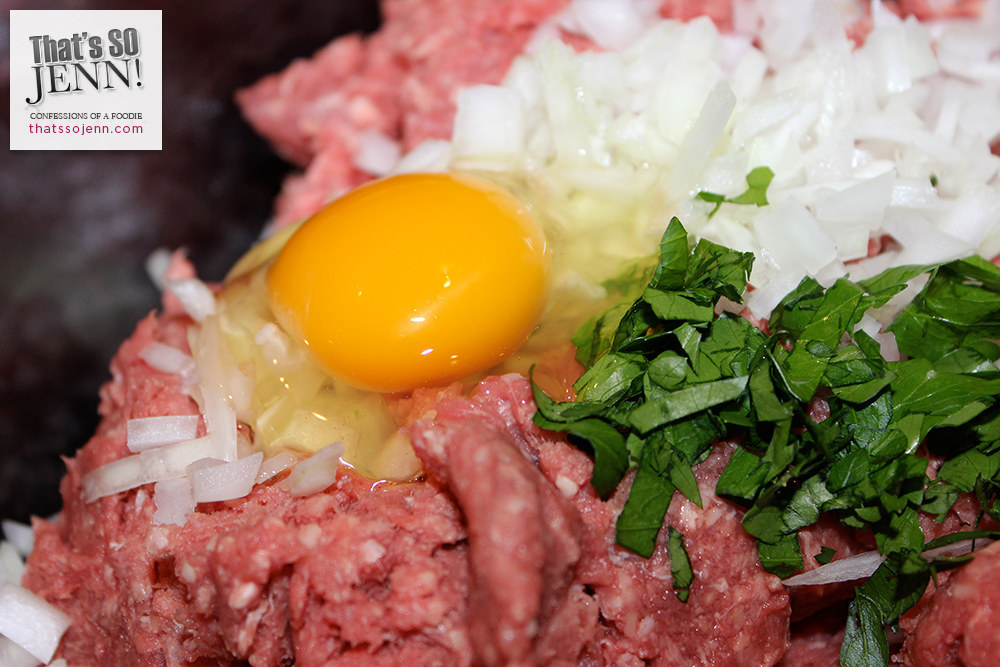 Remove all jewelry and get your hands in there to mix everything together.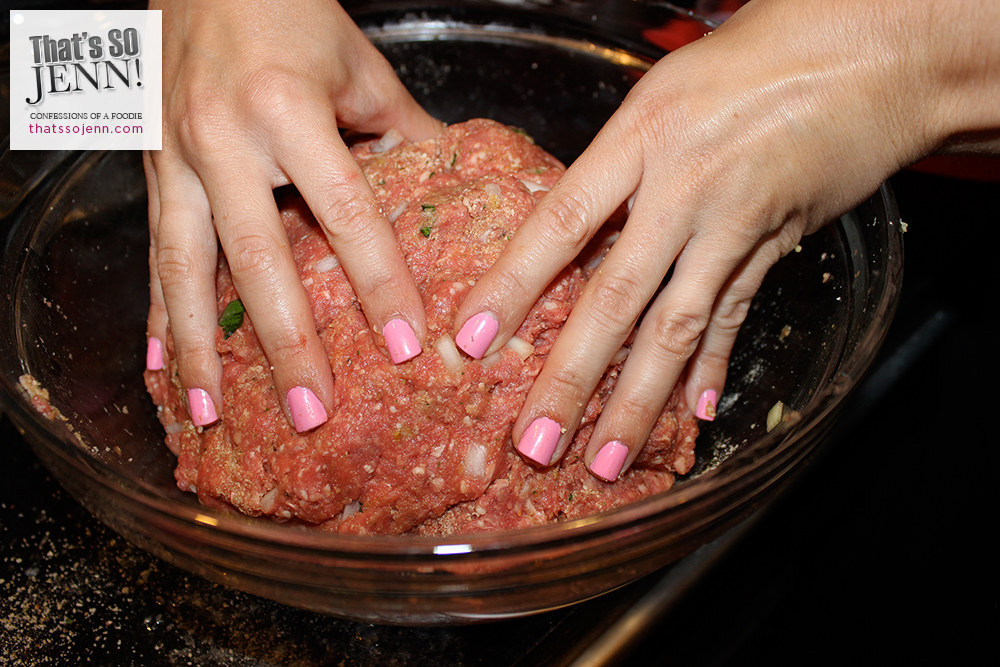 Hollow one out, almost like a bread bowl, and fill with 2 cups of spaghetti coated in sauce. Using the other half, cover the pasta, and mold until you create a giant meat ball.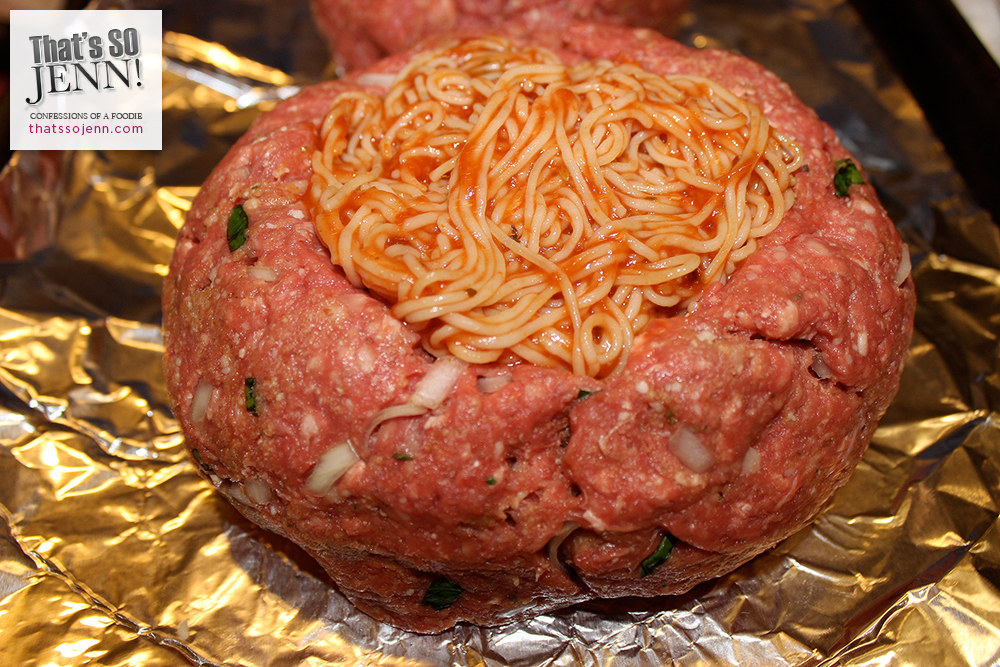 Spray a large oven-safe bowl with nonstick cooking spray, and add about a 1/2 cup of sauce. Place the meatball in the bowl and continue to shape it. Cover with foil, leaving some lifted to vent.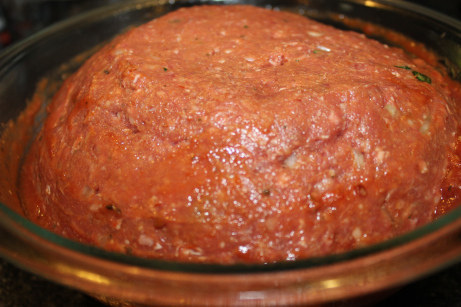 Bake for about an hour and ten minutes at 350º or until a meat thermometer inserted into the center of the meatball reaches 160º. You can raise the temp to 400º to move the process along.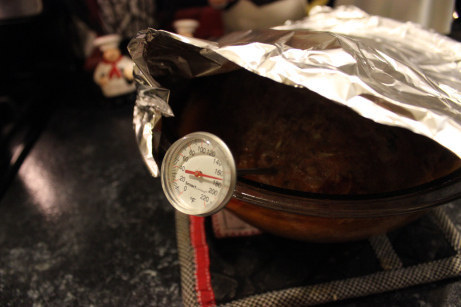 Invert the meatball by placing a plate on top of the bowl, then carefully flipping it over using two hands.
Now, top with sauce and sprinkle with mozzarella cheese.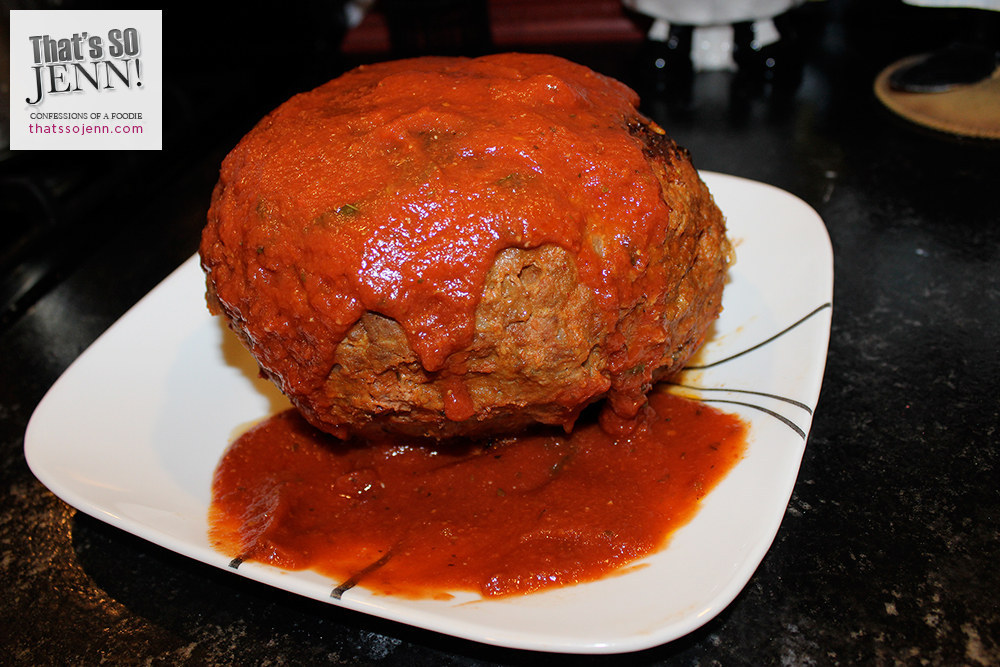 Finally, using a large knife, slice the meatball down the center to reveal the spaghetti filling.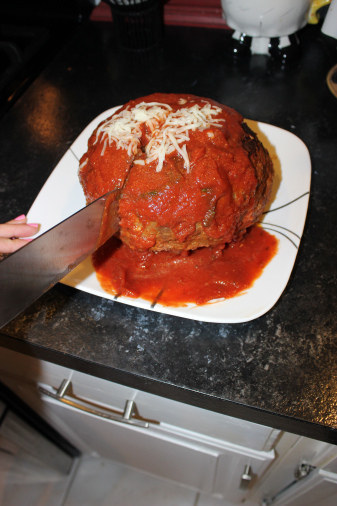 ET VOILA! A 3-POUND MEATBALL THAT IS FILLED WITH SPAGHETTI.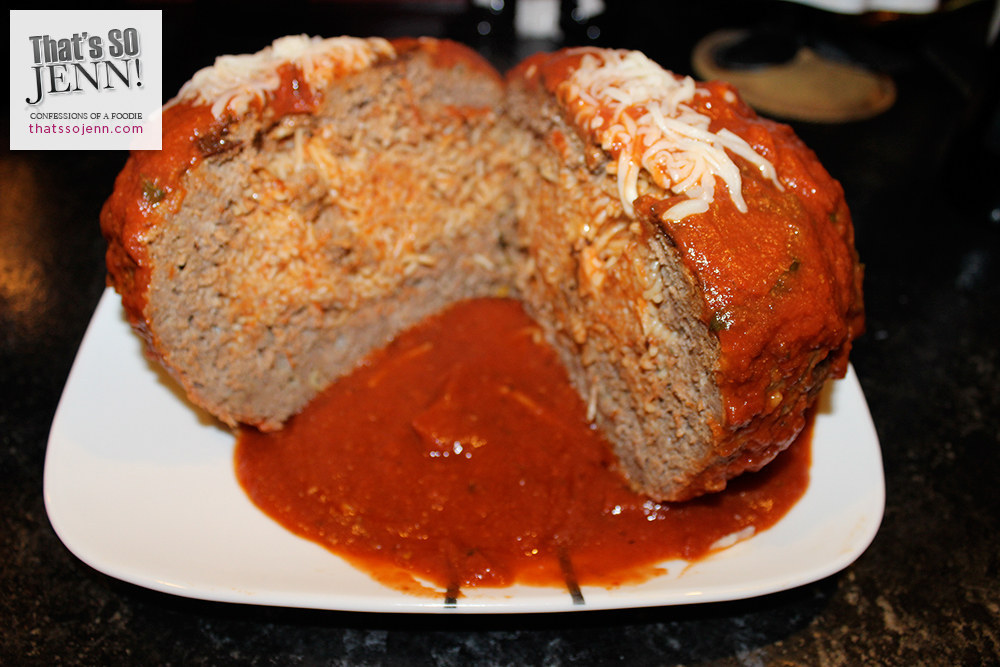 As Jenn says: "Go big or go hungry."