University Challenge Is About To Have Another All-Male Final
Insert your "Starter for Men" jokes here.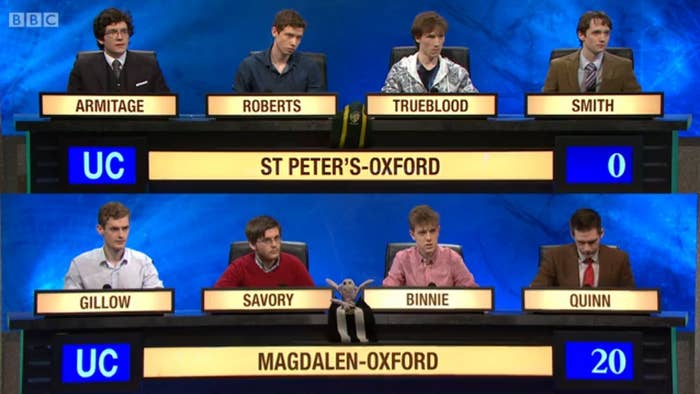 Well, guess what? It's about to happen again.
This Monday the BBC screened the first of this year's semi-finals, featuring two teams from Oxford University – Magdalen College and St Peter's College.
Both consisted of four white men, prompting host Jeremy Paxman to comment: "Tonight's teams will be facing the usual tough questions – few tougher, perhaps, than, 'Why on earth are there no women left in this stage of the competition?'"
The reaction to the all-male teams on Twitter was not kind.
But the next semi-final on Monday 6 April isn't going to be any better.
It's between Durham University and Gonville & Caius College, Cambridge. Here they are in all their glory: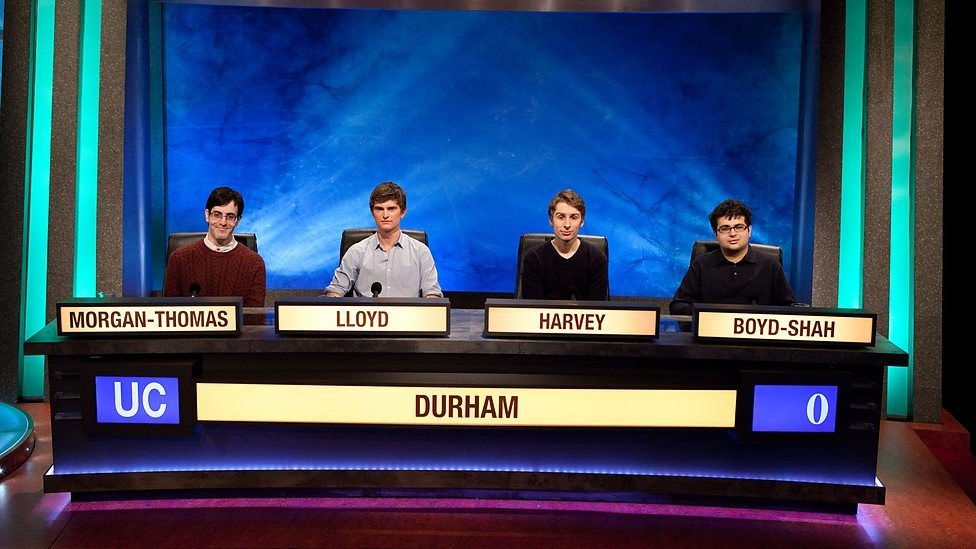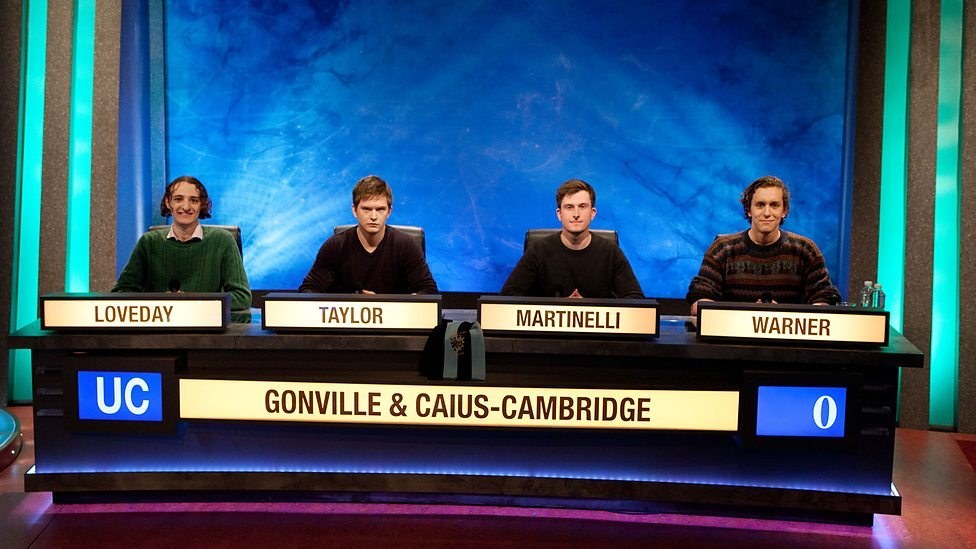 That means that not one of the contestants in the grand final will be a woman – because there aren't any among the 16 semi-finalists.
In fact, there have only been two women in the grand final of University Challenge since 2011 – Imogen Gold of Pembroke College, Cambridge, in 2012 and Debbie Brown of the University of Manchester in 2013. That's two out of 40 contestants, meaning that the finalists have been 95% male.
Even some of the contestants from all-male teams have called on the show to do better.
To be fair to University Challenge, its producers have improved on last year.
In the 2013–14 series, The Independent calculated, only 18 of the 112 contestants were women, or 16%.
BuzzFeed News counted the contestants this year and the total had gone up to 26 – although that's still less than one woman for each of the 28 teams.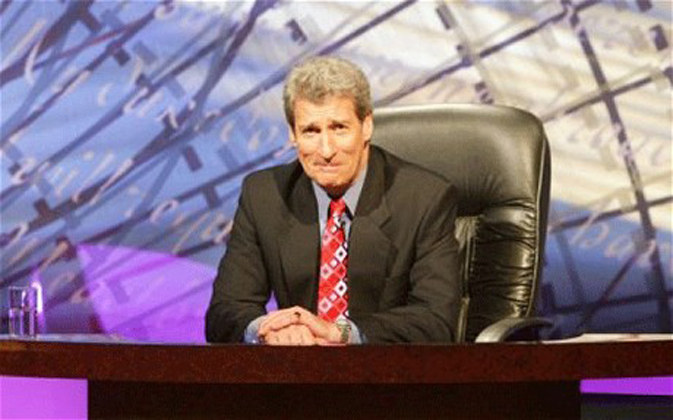 The best known female University Challenge contestant is Gail Trimble of Corpus Christi, Oxford.
In 2009, her team was stripped of its title after fielding a player deemed ineligible – but not before Trimble's "intellectual blitzkrieg" on the competition had seen her win a large following. Yet she also found herself criticised for her looks, personality, and determined attitude – and was even invited to do a photo shoot for Nuts magazine.
In 2011, Jim Waterson – now deputy editor at BuzzFeed News – wrote in The Independent about the online abuse that many female contestants receive.
The producers say they're doing their best, and want universities to help them widen the candidate pool.
A BBC spokesperson told BuzzFeed News: "Every university has their own team selection process and we do encourage them to reflect the diversity of their student population. However, the make-up of each team is determined by the universities themselves."