This Is Why There Are Still Huge Cuts To Come
Despite George Osborne's upbeat Budget, closing the deficit will be a long and painful process.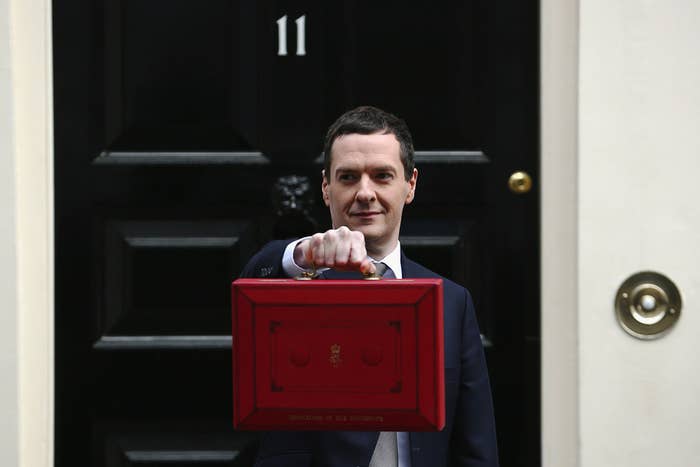 George Osborne sounded pretty happy with his Budget today.
"The sun is starting to shine," the chancellor told the House of Commons, as he boasted about how the economy is growing, employment is rising, and the deficit is falling.
"The original debt target I set out in my first Budget has been met," he said. "We will end this parliament with Britain's national debt share falling." By 2018/19, he promised, "Britain will be running a surplus for the first time in 18 years".
What he didn't say is that this process is going to hurt. A lot.
Osborne originally promised to eliminate the deficit by now. Instead, all he was able to say is that it is down by half as a share of national income, to roughly 5% of GDP.
Labour blames this on the fact that Osborne cut too harshly to begin with, thereby slowing growth. Some right-wingers say it's actually because Osborne hasn't cut harshly enough. The government blames it on its their inheritance from Labour being far worse than expected – and on the economy being blown off course by the trouble in the eurozone.
Whatever the reasons, the fact is that the deficit – the gap between what government spends and what it earns every year – still stands at £90.2 billion.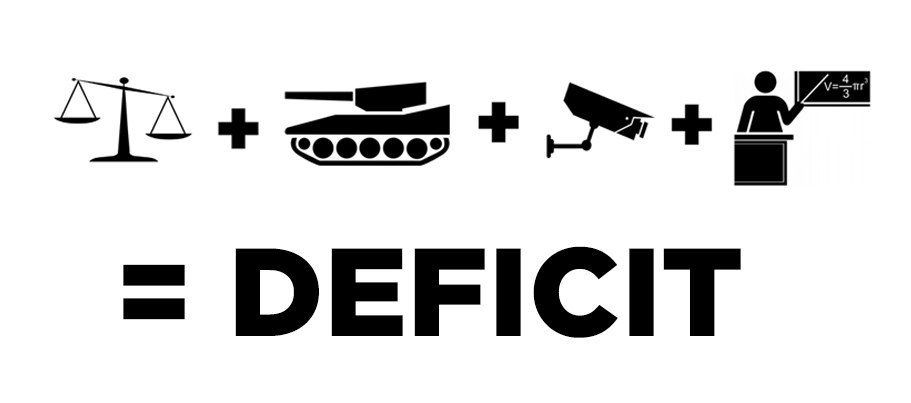 Britain's deficit is now among the world's largest.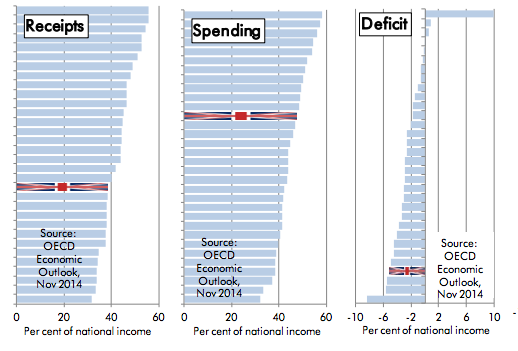 And it's certainly the highest in Europe.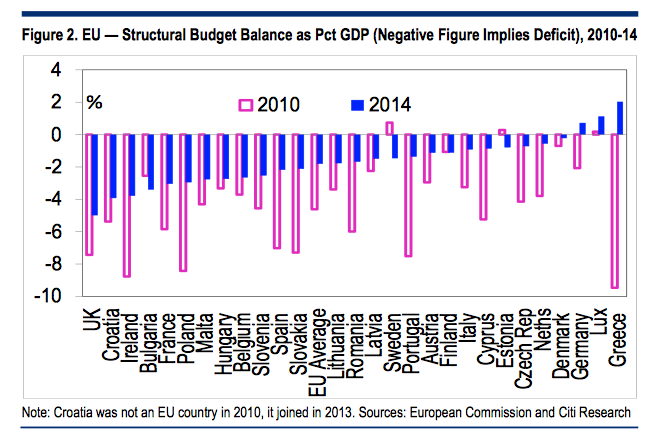 The Tories say they'll close it by 2017/18, at which point it's tax cuts for everyone.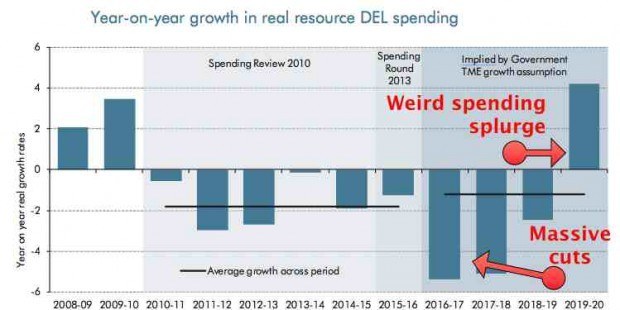 Labour say this will take us back to the '30s in terms of state spending as a percentage of GDP.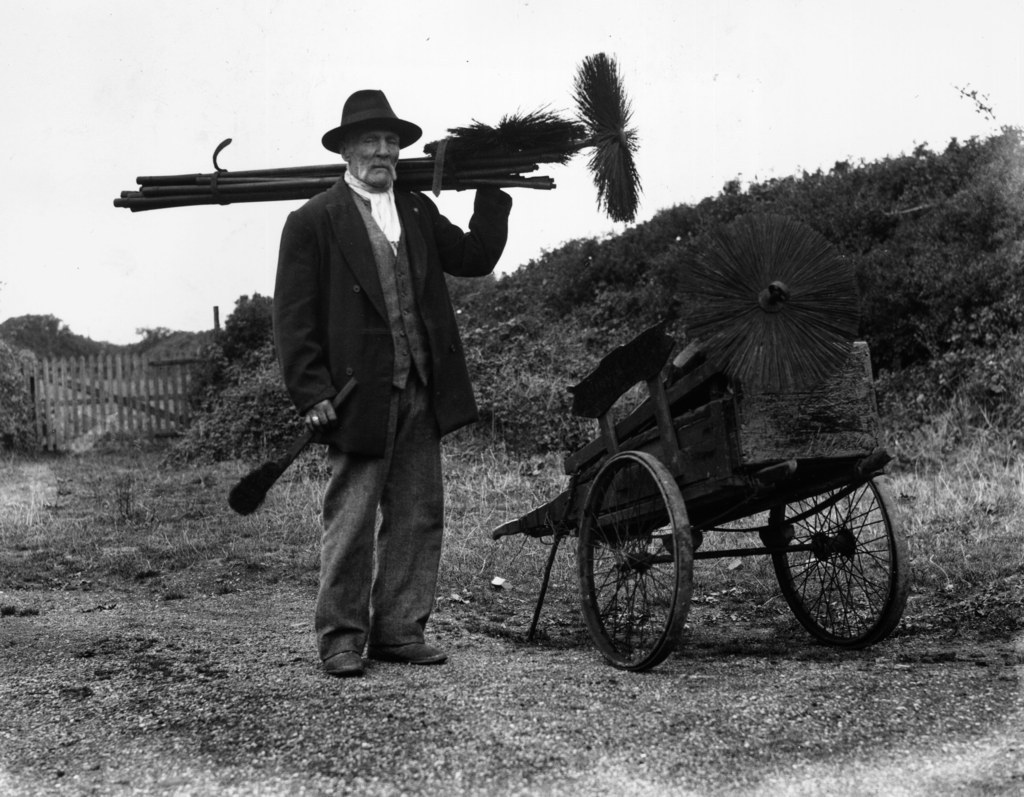 But their own plan is to do the same thing in a slightly more crowd-pleasing way.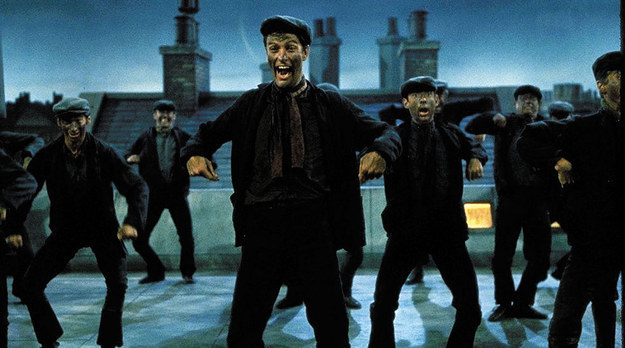 This is because they'll close it slightly more slowly, and use a slightly looser definition of what "the deficit" is, giving them a bit more room to keep spending.
If you want the full details on the differences between the parties' plans, this piece from the Institute for Fiscal Studies is a good place to start. The Financial Times has estimated that by 2019–20, the difference between the two plans could amount to £27 billion a year.
The Tories aren't actually going to take spending back to the '30s – but they certainly want to cut it back significantly.
They intend to get half of their savings from benefits cuts, and the rest from departmental budgets.The IFS estimates that this would mean cutting real departmental spending by 6.7% between 2015 and 2019. Labour have promised a "zero-based review" of public spending.
Why will this be so painful? After all, overall public spending hasn't gone down that much during the past five years. The opposite, in fact.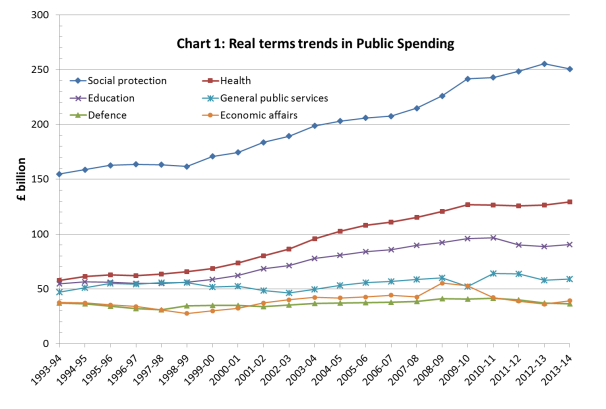 But that's the weird thing about the cuts: They've been both massive and tiny.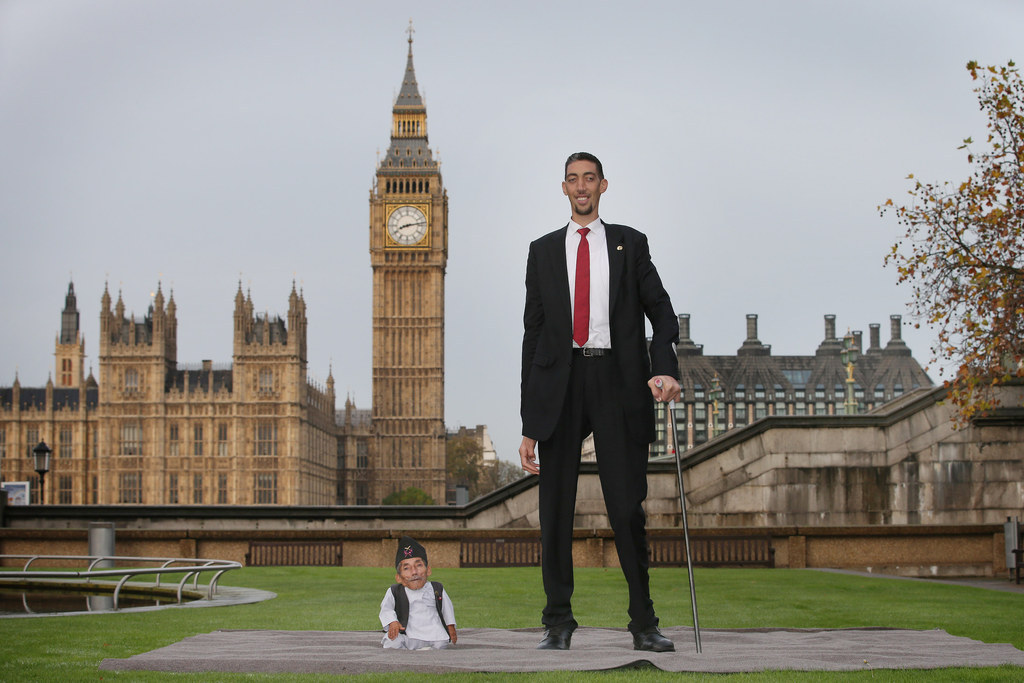 Certain departments (such as the NHS or international aid) have been protected, but others have suffered more to make up for it.
BuzzFeed News has calculated that between 2010 and 2015, the Department for Work and Pensions' budget went up by 2.3%, and the NHS's by 1.3%. But education went down by 3.4%, defence by 7.5%, central government grants to the police by 20%, justice by 23%, the Foreign Office by 24%, local government by 27%, and so on and so forth.
The Tories have already said that such ring-fencing will continue – and Labour aren't exactly likely to cut the NHS, either.
An ageing population means that government will have to pay more for pensions, social care, healthcare, and so on, not to mention the extra debt payments we're incurring by racking up so much national debt. That means that the burden of the cuts – whichever party wins the election – will be felt in much the same areas, squeezing public services that have already been squeezed still further.
Of course, with the interest rates on our national debt at practically nothing, it's easy to imagine a future government being a little more relaxed about letting the deficit continue – especially if an economic downturn hits and the government has to spend more on welfare and so on. But maybe now you can see why, despite Osborne's upbeat rhetoric, we should all be bracing ourselves for the cuts to come.