Nick Griffin Wants Vladimir Putin To Save Europe From Itself
The former BNP leader claims the West is doomed without the help of the "Third Rome".
by
,
The former British National Party (BNP) leader Nick Griffin has declared Russia to be the saviour of Christendom.
Griffin, who lost his seat as an MEP in 2014 and was expelled from the party shortly afterwards, appeared at the weekend at the International Russian Conservative Forum, a conference organised by a pro-Kremlin ultranationalist party and intended to cement far-right ties, as one participant put it, "from Gibraltar to Vladivostok".
"Constantinople has been and gone," Griffin told the gathering of around 200 racists, cranks, and extremists. "Rome and the persons who came from Rome have gone the same way. It's absolutely inevitable that in the lifetimes of most of the people in this room, Western Europe will either become an Islamist caliphate or there will be a terrible civil war or perhaps both. Which makes the survival of Christendom absolutely impossible without the rise of the Third Rome: Moscow."
Speaking to BuzzFeed News at the conference – which was something of a shambolic affair – he robustly defended the Kremlin's foreign policy line.
"The people running the United States of America, the European Union, and Britain seem hell-bent on getting us into, certainly, confrontation, if not a serious shooting war, with Russia," Griffin said.
When asked about Russia's recent incursions into British airspace, he said: "I think it gives the RAF an excuse to do something, and I don't think it's a problem."
Griffin had previously visited Russia twice to observe its elections, which he said were "much more democratic" than those in Britain.
Griffin has repeatedly endorsed the Russian line on Ukraine and Syria.
Griffin and several other speakers at the conference are members of a new pan-European organisation set up last year, the Alliance for Peace and Freedom.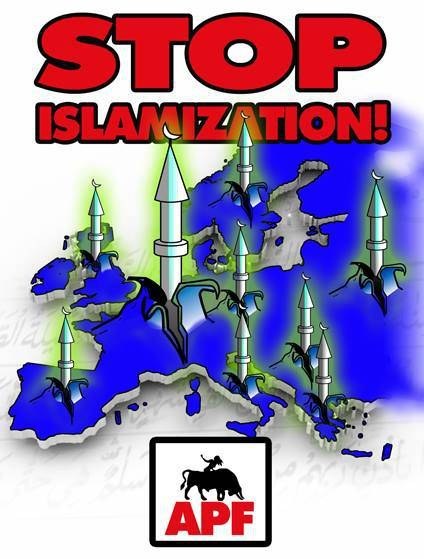 Griffin denied that he was receiving funding or instructions from Russia, and said he had paid his own way to come to the conference.
But he added that he was open to Kremlin support should it materialise.
"If someone offered you a pot of money, would you take it?" he asked BuzzFeed News rhetorically.