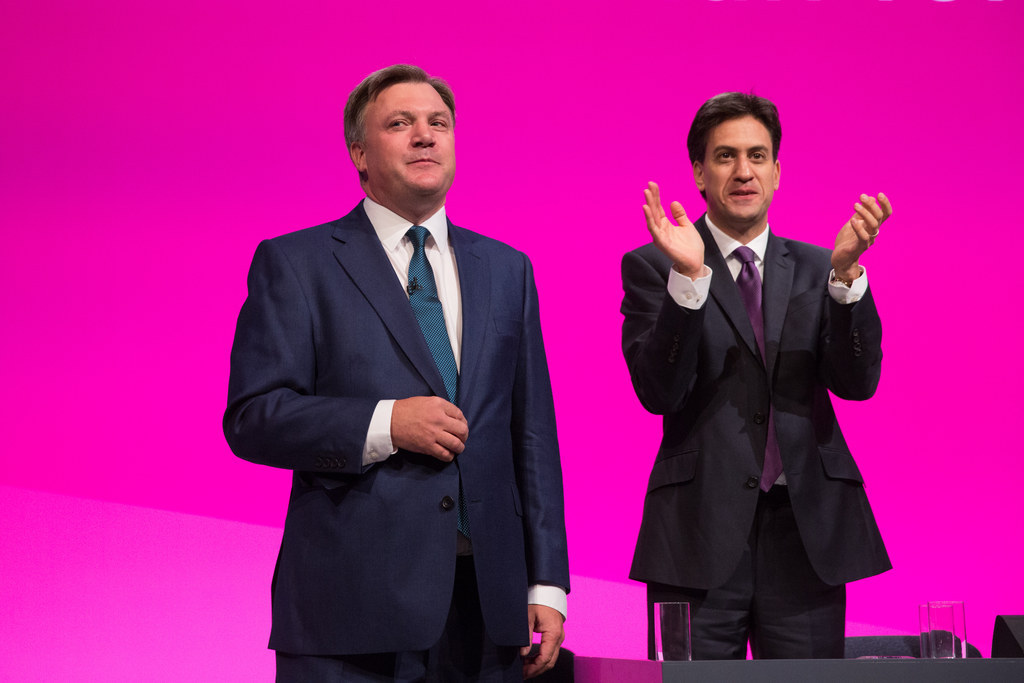 Ed Miliband has been urged to demote Ed Balls if Labour win the election, according to The Sunday Times.
An unnamed member of the shadow cabinet accused Balls of having "complete contempt for colleagues" and not being "a team player". He added: "He really doesn't think that anyone else is entitled to have an opinion on money or anything else." He claimed that after a Labour victory, Miliband would be in a stronger position to remove Balls "if [he] carries on behaving like this".
Labour frontbenchers were quoted - again anonymously - comparing the pair's relationship to Tony Blair and Gordon Brown's. "They don't like each other and don't respect each other," said one. Another claimed that "if they get in, it will be more of a coalition than the Coalition".
Much of the criticism from anonymous colleagues springs from a row over Labour's tuition fee policy.
Ed Miliband has indicated that Labour wants to lower the maximum amount paid by English students from £9,000 to £6,000 a year, but the party has yet to confirm how this will be paid for, even though the formal announcement is due at the end of this coming week.
Sources told The Sunday Times that a meeting between Miliband and Balls to settle the issue had "ended badly", expressing "frustration and incredulity" the shadow chancellor has dug his heels over the issue, perhaps due to his personal preference for a graduate tax instead.
Balls was said to have attempted to fund the pledge via savings in the education and business budgets, but to have been seen off by his colleagues. He is apparently now exploring ways to find the money via extra taxation.
There have been persistent rumours that Miliband has considered removing his most senior colleague, although they have always come to nothing.
The Sunday Times report says that such a move became impossible after the most recent Labour Party conference, when Miliband was widely mocked for forgetting to mention the deficit. The fact that the tensions between the two have resurfaced in the papers will be particularly unwelcome to Labour as it attempts to present a united front against the Conservatives during the election campaign.
Some commentators were sceptical about the precise detail of the report.
But it did appear to reflect real tensions within the party.
The anonymous shadow cabinet member also blames Balls for the "two biggest gaffes" of the election campaign.
Next, he said that everyone should get receipts from tradesmen to cut down on tax avoidance.
"I think the right thing to do if you are having somebody cut your hedge for a tenner is to make sure that they give you their name and address and receipt so there's a record that you paid them," Balls told BBC Five Live.
But it soon emerged that he had not always followed his own advice.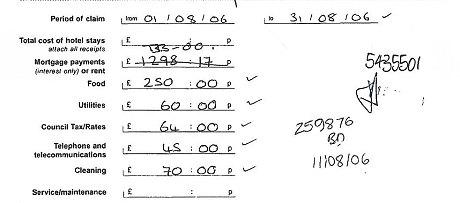 The paper accused the shadow chancellor of "total hypocrisy" for not asking for receipts from the firm, although his spokesman pointed out that the Balls family paid by cheque so would have had a record of the transaction.
While the receipt row may not have been significant by and of itself, it angered many within the party by distracting attention from Labour's attack on the Conservatives over the alleged facilitation of tax evasion and avoidance by HSBC, and the party's dependence on big business for financial support.
BuzzFeed News has asked the Labour Party and Ed Balls's office for comment, but has yet to receive a response.