This Was How The Voters Judged The Party Leaders After The Election
It kind of explains the election result.
In the wake of the Tories' surprise election victory, the pollsters have been trying to work out what went wrong.
One of the simplest explanations comes from the "Battleground Britain" project, carried out by Deborah Mattinson of Britain Thinks in association with The Guardian. During the campaign, it convened panels of 10-12 swing voters in various key constituencies, and asked them to keep diaries of their political thoughts.
In its post-election wrap-up, which you can download here, it summarises the key findings. The most obvious was what happened when voters were asked to think of the words they associated with the party leaders.
Here's David Cameron.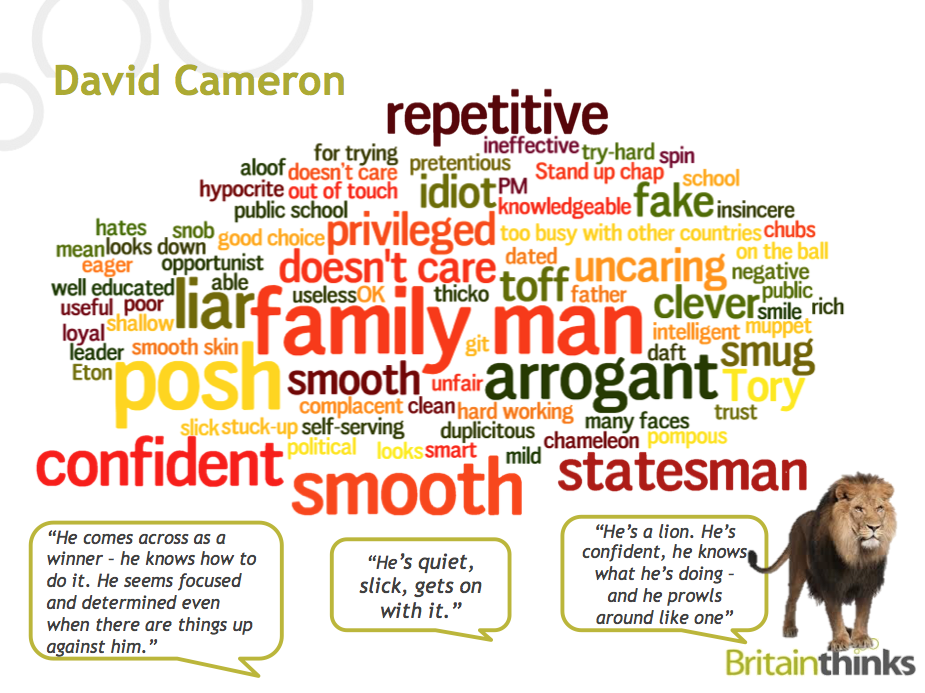 When asked to think of an animal he resembled, one answer was "He's a lion. He's confident, he knows what he's doing – and he prowls around like one."
Here's Ed Miliband.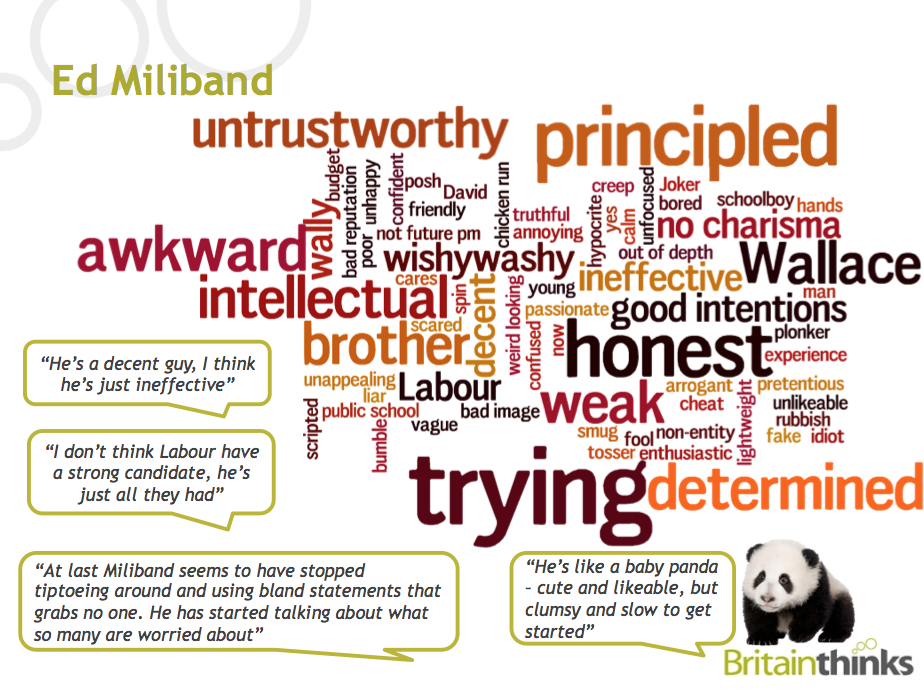 The animal-related verdict was: "Like a baby panda – cute and likeable, but clumsy and slow to get started."
Nick Clegg didn't fare much better.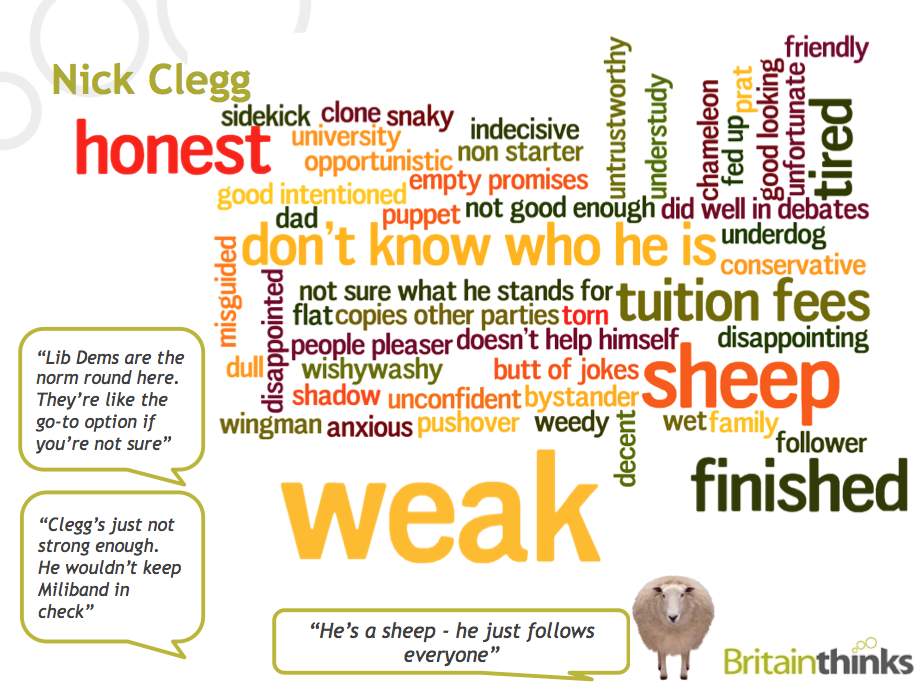 Nicola Sturgeon clearly made a good impression.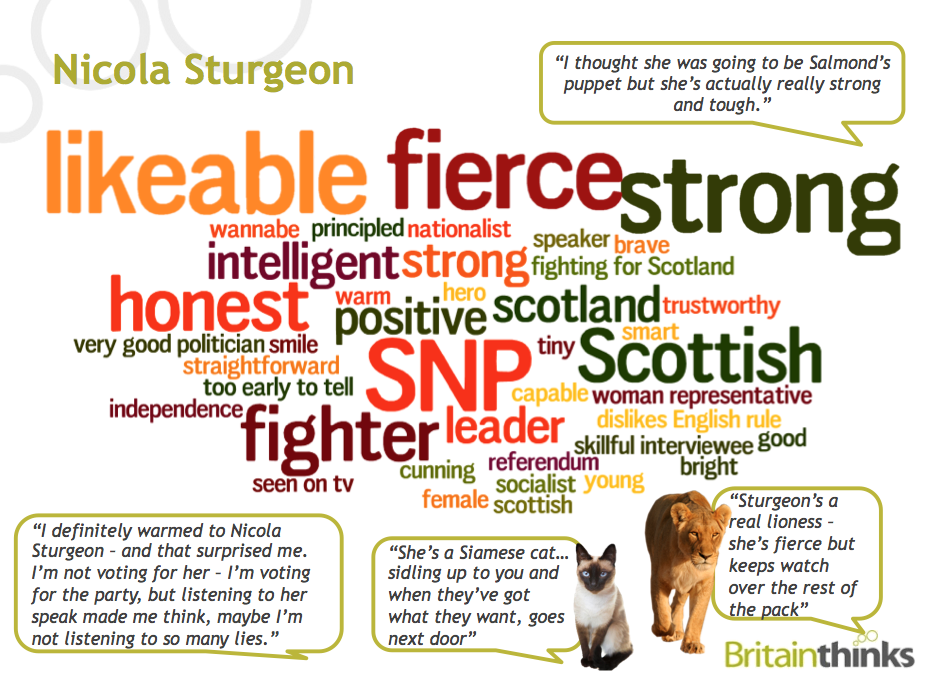 While Nigel Farage seems to have something of an image problem outside his core constituency.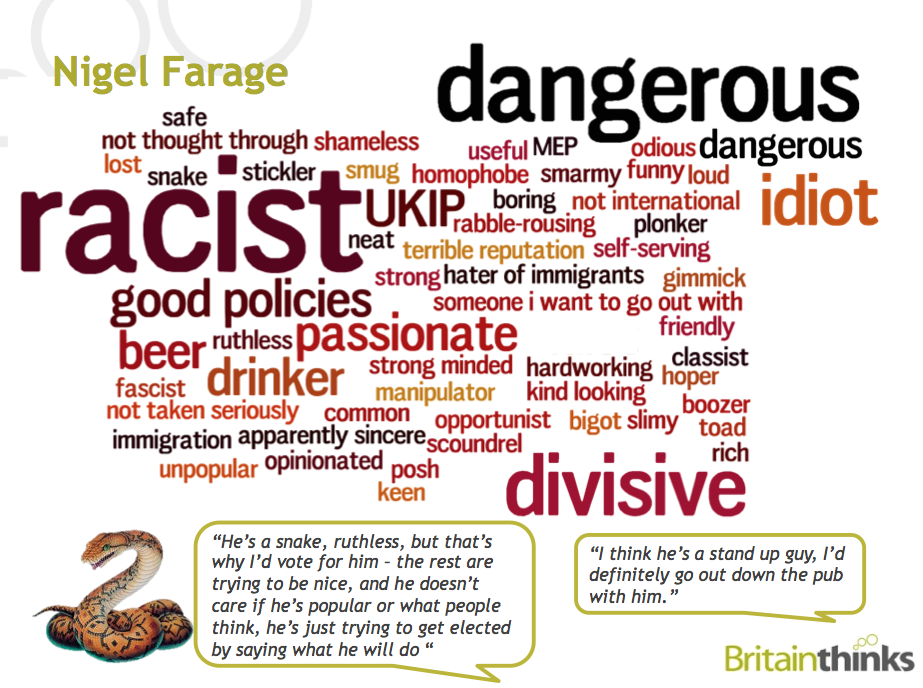 Battleground Britain carried out the same exercise before the campaign started, to see how impressions changed.
The words that got added to Cameron's profile during the course of the election, or that moved up in significance, were "confident", "repetitive", "smooth" and "statesman".
For Miliband, they were "principled" and "determined", but also "awkward", "untrustworthy" and – cruelly – "trying". With Farage, the words that got more prominent were "dangerous", "divisive" and "idiot". Clegg's were "weak", "honest" and, simply, "finished".
Still, it could be worse. Here's the pre-campaign verdict on Green party leader Natalie Bennett.