Scoop up all that delicious bacon.
Mix in all that bacon-y goodness.
Bacon, Lettuce, Tomato, and Avocado Salad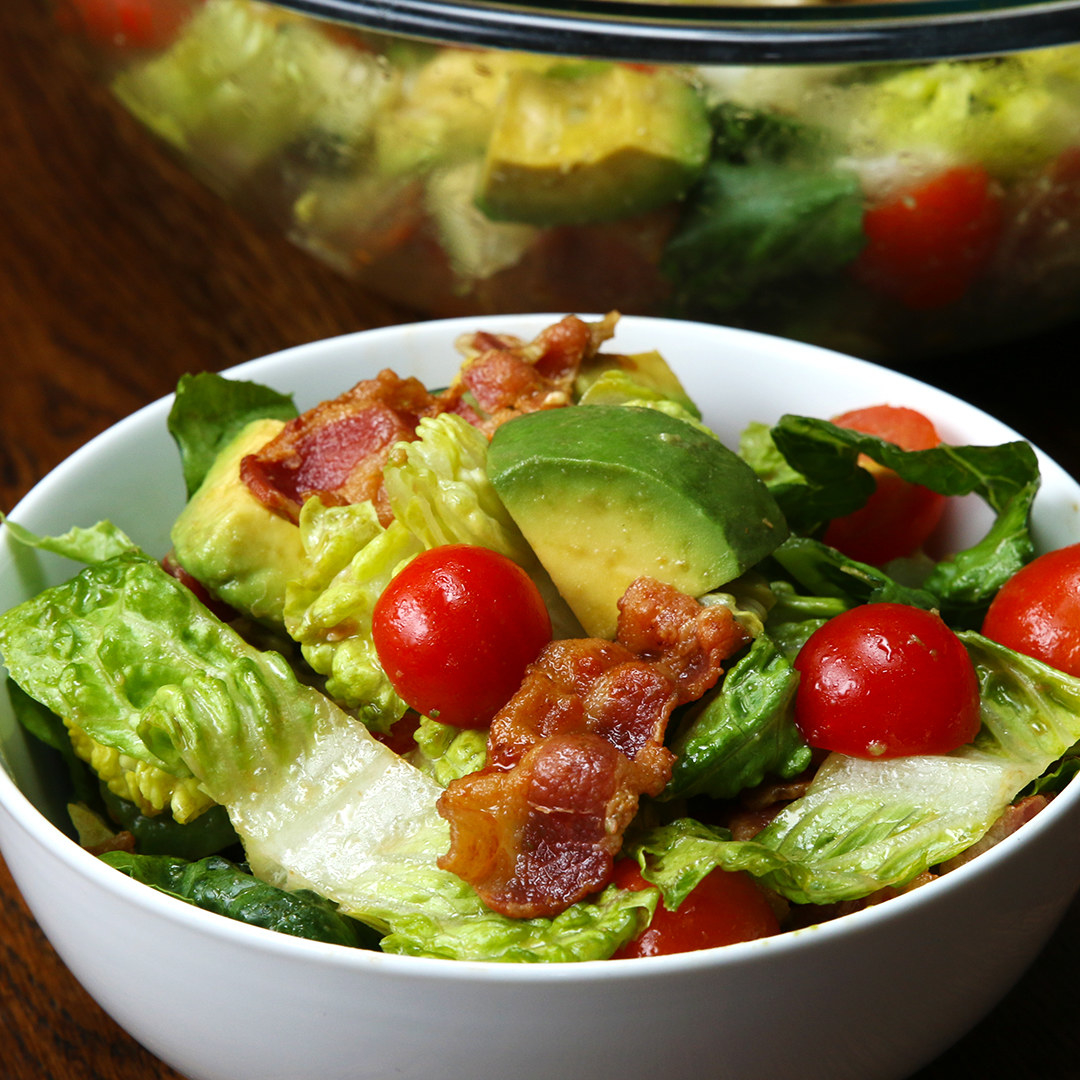 INGREDIENTS
8 strips bacon
1 head of romaine lettuce, chopped
2 handfuls cherry or grape tomatoes, halved
Half a cucumber
2 avocados, chopped
4 Tbsp. olive oil
2 Tbsp. Balsamic Vinegar
1 tsp mustard
1 tsp salt
1 lemon, juiced
PREPARATION
1. Cook bacon until crispy. Drain on a paper towel, then set aside.
2. Place chopped lettuce, tomatoes, cucumber, avocados, and bacon in a large bowl.
3. In a small bowl, mix olive oil, balsamic vinegar, mustard, salt, and lemon juice to form the dressing.
4. Toss the salad with the dressing and enjoy!
Inspired by: http://www.thelondoner.me/2014/01/blt-bowl.html