Brownies are amazing. Cookies are amazing. But what if you combined them? Created a brownie/cookie hybrid — a "brookie," if you will.
AND THEN WHAT IF YOU ADDED THE MAGIC OF PEANUT BUTTER? Mind. Blown.
Bite that peanut-buttery brookie.
Peanut Butter Brownie Cookies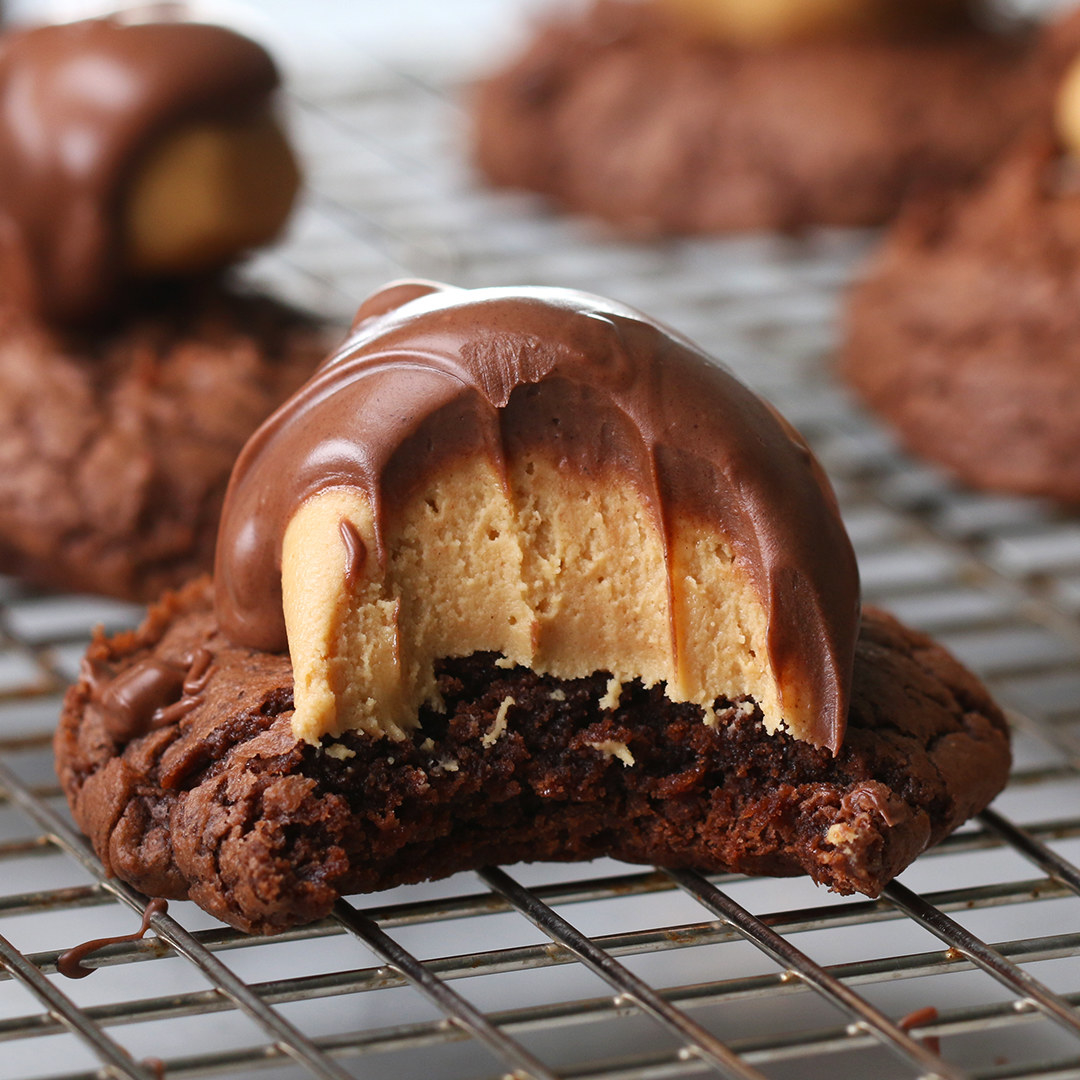 INGREDIENTS
Servings: 24
1 box brownie mix
1 egg
¼ cup butter, melted
4 oz cream cheese, softened
3/4 cup creamy peanut butter
3/4 cup powdered sugar
6 oz chocolate, melted
PREPARATION
1. Preheat the oven to 350˚F/175˚C.
2. In a large bowl, combine brownie mix, egg, melted butter, and cream cheese until dough forms.
3. Scoop the dough onto a cookie sheet and bake for 10-12 minutes.
4. Mix peanut butter and powdered sugar into dough. Form one-inch balls from the dough and place each peanut butter ball into the center of each baked cookie. There should be roughly 24 balls for 24 cookies.
5. Transfer the cookies to a wire rack and let cool completely.
6. Melt chocolate in a microwavable bowl for 30 seconds, stir, then melt for an additional 15 seconds and stir until the chocolate is completely melted.
7. Spoon the melted chocolate over the peanut butter balls, let the chocolate set, then enjoy!
Inspired by: http://www.tastesoflizzyt.com/buckeye-brownie-cookies/