Mini No-Bake Ube Cheesecakes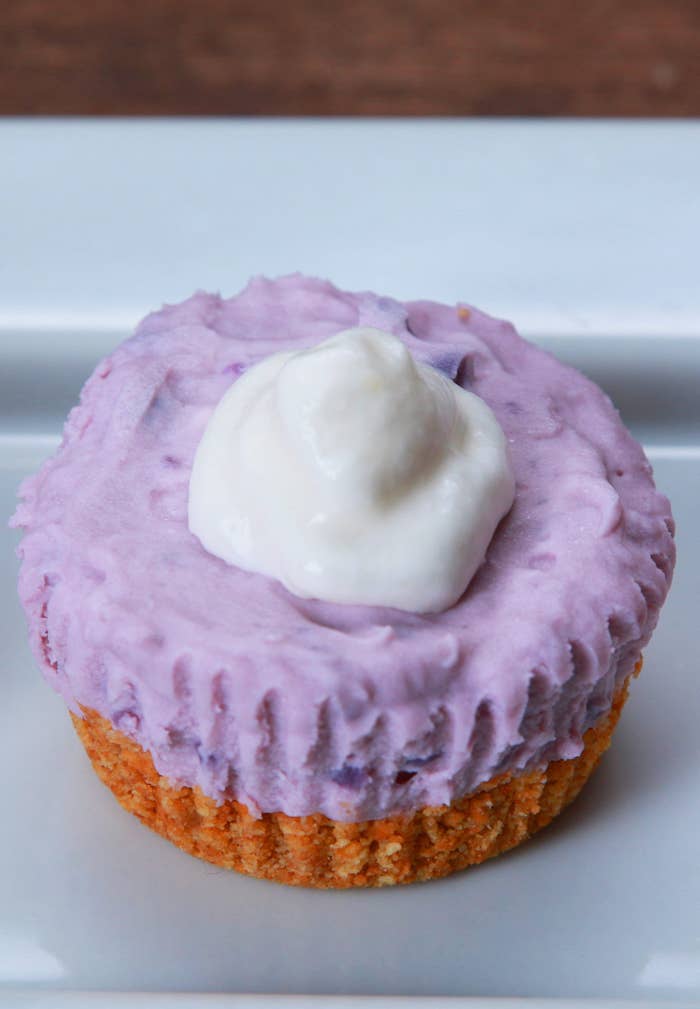 Here's what you will need:
NOTE: Ube is also known as purple yam
* 3/4 cups of butter (separated into three 1/4 cups)
* 2 1/2 cups of coconut milk
* 1 (14 oz) can condensed milk
* 1 pound of grated ube (purple yam)
* 8 oz cream cheese
* 1/4 cup sugar
* 8 oz whipped cream
* 1 cup Graham cracker crumbs (about 8 crackers)
Directions:
1) Ube Mixture: In a saucepan, melt 1/4 cup of butter, then stir in the coconut milk and condensed milk. Add the grated ube to the mixture and break it down until the mixture is smooth. Be careful not to burn the ube. Remove from the heat, set aside and let the mixture cool.
2) Cheesecake Mixture: In a medium bowl, mix the cream cheese, 1/4 cup of butter, and sugar. Add the whipped cream and mix until creamy. Add two cups of the ube mixture and stir until all the ingredients are mixed.
3) Crust: In a small bowl, mix the crushed graham crackers and 1/4 melted butter.
4) Line a muffin tin with liners, pack the crust on the bottom of each liner, then top with cheesecake mixture. Freeze for at least an hour. Remove from the muffin tins, remove the liner, and serve. Enjoy!