Garlic Roasted Brussel Sprouts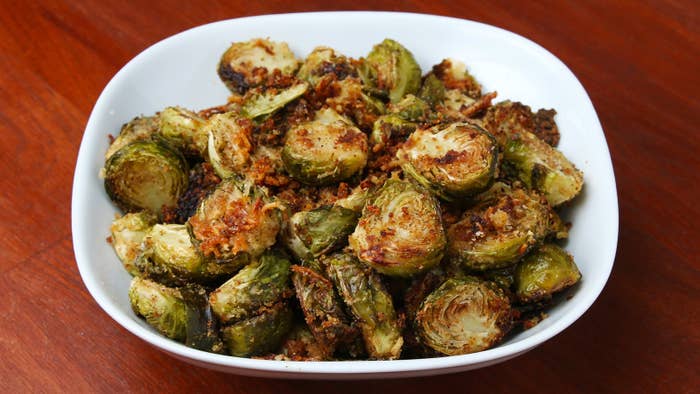 INGREDIENTS
1 pound brussels sprouts, halved
4 tablespoons olive oil
½ teaspoon salt
1 teaspoon pepper
1 teaspoon garlic powder
¼ cup bread crumbs
¼ cup parmesan, grated
PREPARATION
1. Preheat oven to 400˚F/200˚C.
2. Place brussels sprouts in a large bowl. Drizzle olive oil and toss to coat. Sprinkle the rest of the ingredients and toss again.
3. Spread the sprouts on a baking sheet. Bake for 20 minutes, then flip the sprouts, then bake for an additional 20 minutes or until the sprouts are fork-tender and golden.
4. Enjoy!