These Dark Chocolate Peanut Butter Banana Bites Are Everything
Is there anything better than chocolate, banana, and peanut butter?
Dark Chocolate Peanut Butter Banana Bites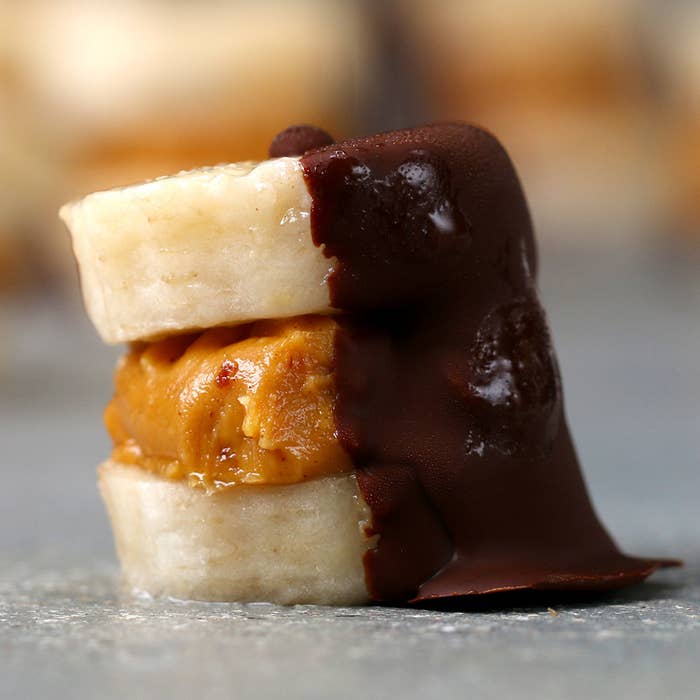 INGREDIENTS
3 large bananas
½ cup all-natural peanut butter
½ cup melted dark chocolate
1 tablespoon coconut oil
PREPARATION
1. Place wax paper on a large baking sheet.
2. Slice bananas into ½-inch thick rounds.
3. Spread peanut butter on a slice of banana, then top with another slice.
4. Lay the bites on the prepared baking sheet and freeze until solid, for about an hour.
5. In a small bowl, melt dark chocolate with coconut oil until smooth.
6. Remove frozen banana bites from the freezer. Dip the bites into the melted chocolate, place back on the wax paper and freeze for an additional hour.
7. Can be stored in an airtight container in the freezer for up to 2 weeks.
8. Enjoy!
Inspired by recipe here.