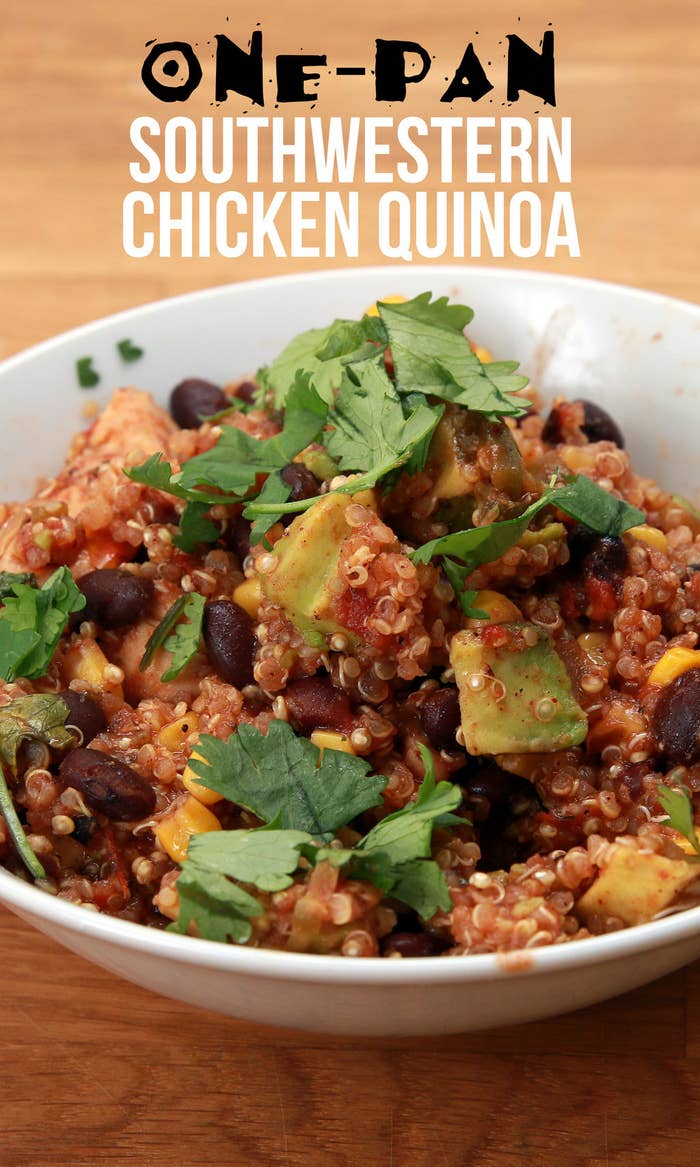 RECIPE:
Serving Size: 4 Servings
Ingredients:
- 2 Tbsp. olive oil
- 2 chicken breasts
- 2 cloves garlic
- 1 jalapeño
- 1 cup quinoa
- 1 cup vegetable broth
- 1 (15oz) can of black beans
- 1 (15oz) can fire-roasted diced tomatoes
- 1 cup corn
- 1 tsp chili powder
- 1/2 tsp cumin
- Salt to taste
- Pepper to taste
- 1 avocado
- juice of 1 lime
- 2 Tbsp. chopped fresh cilantro leaves
Heat olive oil in a large skillet over medium high heat. Dice chicken breasts and cook thoroughly. Add salt and pepper to taste. Add crushed garlic and a diced jalapeño pepper (leave the jalapeño seeds in for extra spice).
Stir in quinoa, vegetable broth, beans, tomatoes, corn, chili powder and cumin; season with salt and pepper to taste. Cover and simmer until quinoa is cooked through, roughly 30 minutes. Stir in avocado, cilantro, and lime juice. Garnish with extra cilantro and enjoy!