Gwyneth Paltrow's lifestyle magazine, Goop, is all about bringing Hollywood glamour and excess to our own little lives.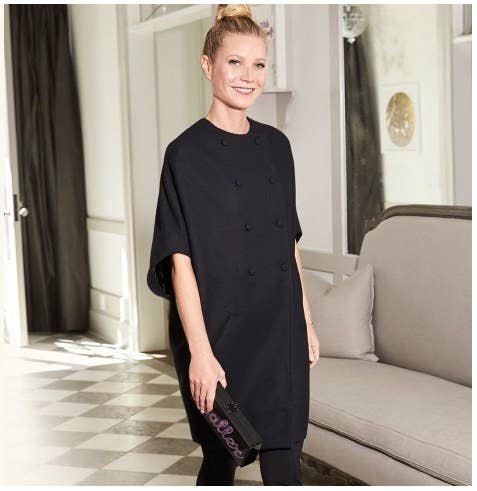 And it's just not Christmas on the internet without one of Goop's insane gift guides.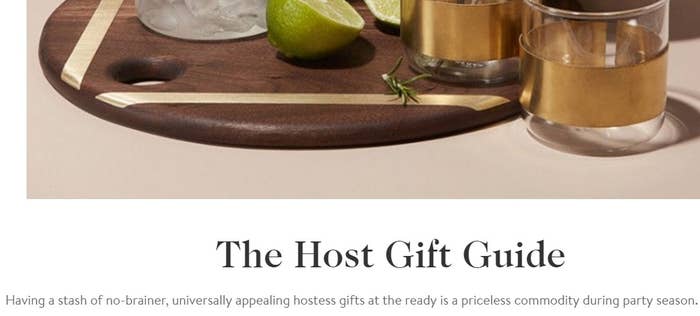 1.
For when you want to look whimsical and carefree, but can't be caught actually eating, a Virginia Sin Porcelain Cone for $24.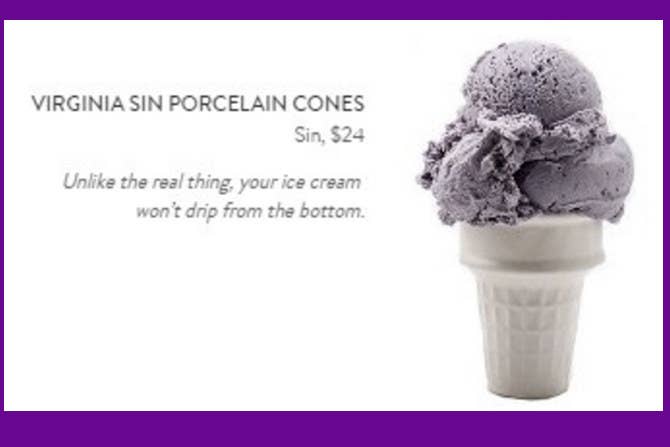 2.
To show how concerned you are for a friend's safety, here's an airbag helmet for $325: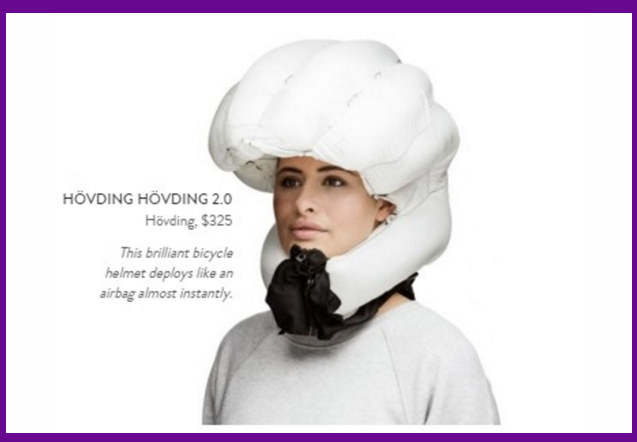 3.
To help make it easy to drink responsibly this season, get a $50 water glass: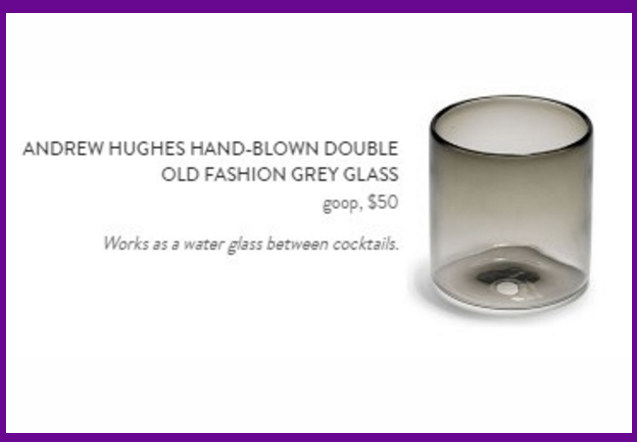 4.
If you can afford to spend a lil' more on the person who has everything, then this $416.25 butt table should do the trick: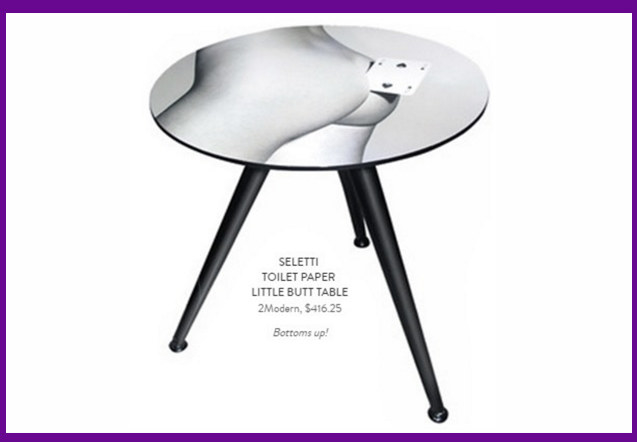 5.
If you don't want to spend ~too much~ on the person who has everything, this $40 tassel keychain should hit the spot: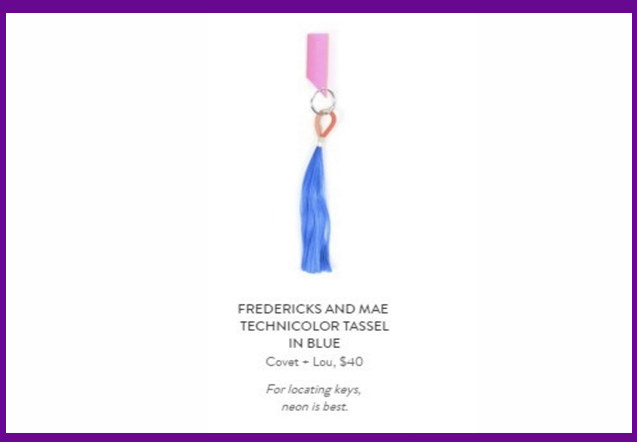 6.
If a frame from Things Remembered just won't do, this $795 table tray is more than perfect:
7.
For when you can't get caught with just any old iPad cover, how about a $700 perforated iPad clutch?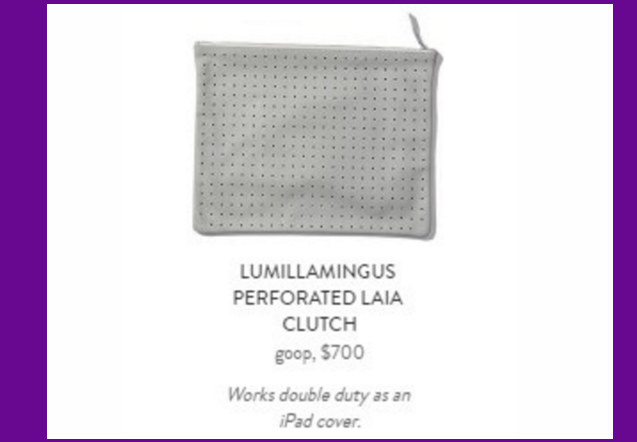 8.
They probably don't have this either, but why not gift them with a super-exclusive erotic theatre club membership?
9.
For when the sound of one hand clapping is ~so 2015~, gift your BFF with a limited-edition, $75 Goop candle: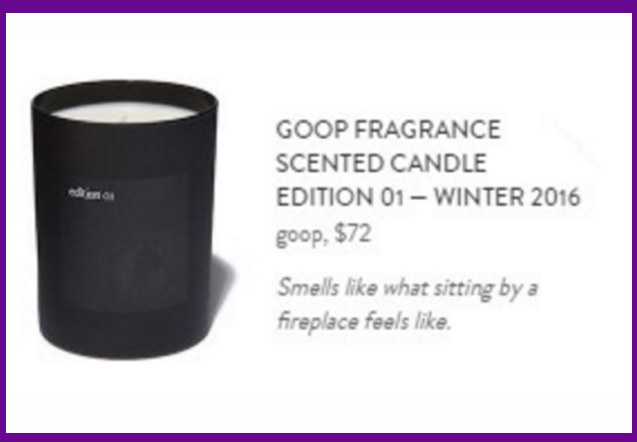 10.
To get those hypochondriac guests to go away, scrape up your pocket change for a $55 bottle of sun potion: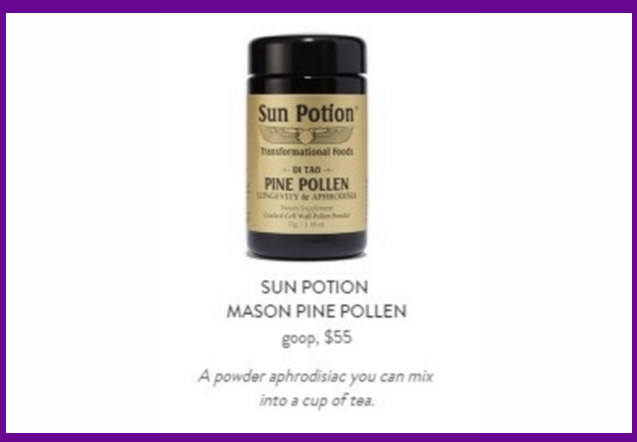 11.
For when you want to show that YOU are the master of hosting, definitely buy this $50 instructional manual for whoever is throwing your local holiday party: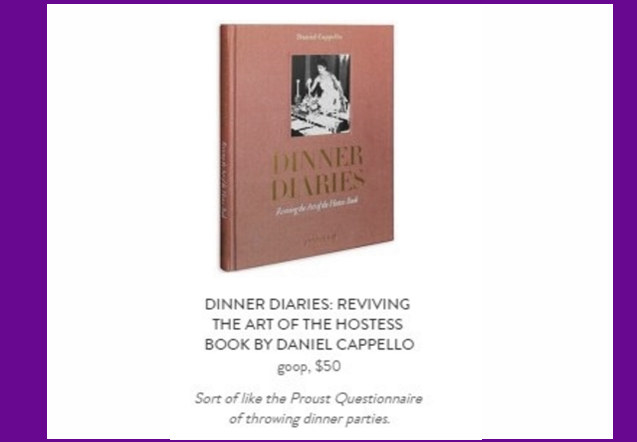 12.
To help make room for guests (but not the easily tongue-tied), this $375 throw should do the trick: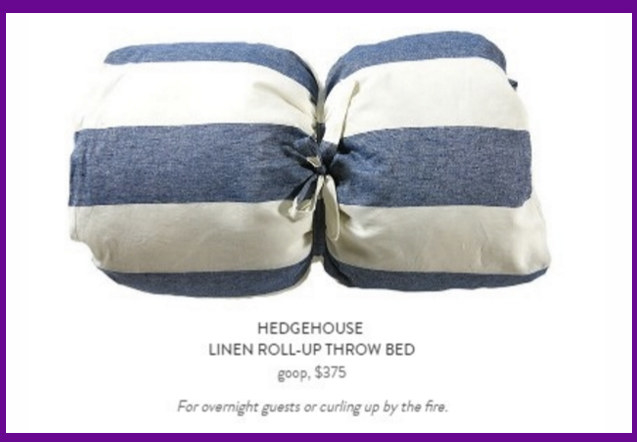 13.
Gift your little ones with an $80 Sriracha Plush, because a set of Frozen dolls is so cliché: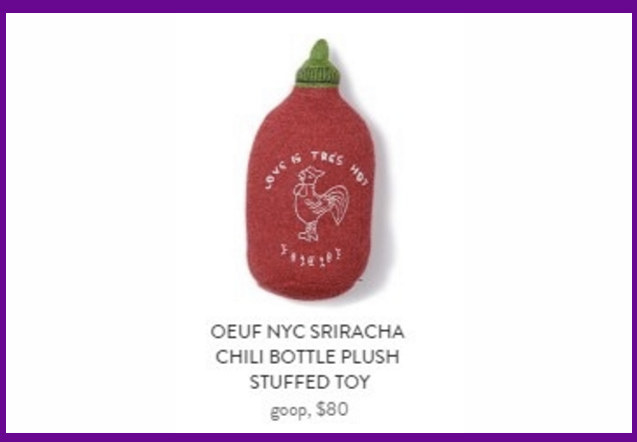 14.
To teach children about the '80s, I highly suggest this $68 swimmable mermaid tail: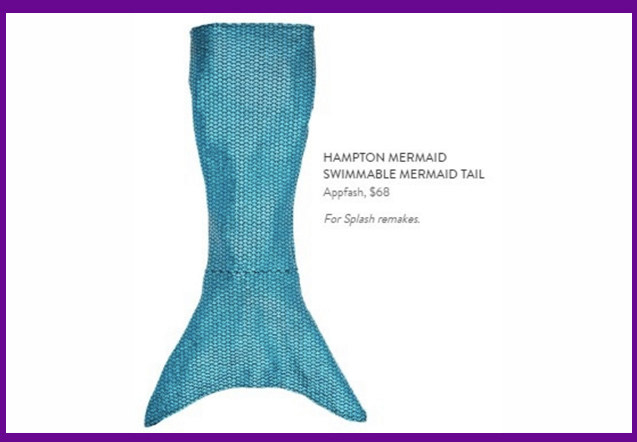 15.
If all else fails, just calm the hell down with a $35 instructional book from Gwyn herself, y'know, because reading her free website isn't good enough: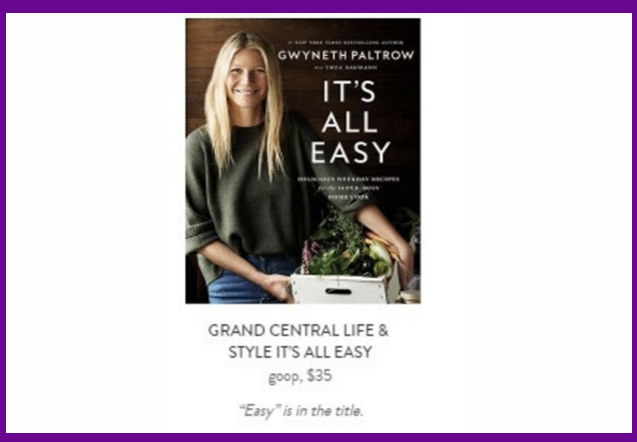 16.
To give a big ol' middle finger to those concert festival campers who think they're so great in their Coleman, swipe up one of these $8,300 festival yurts instead: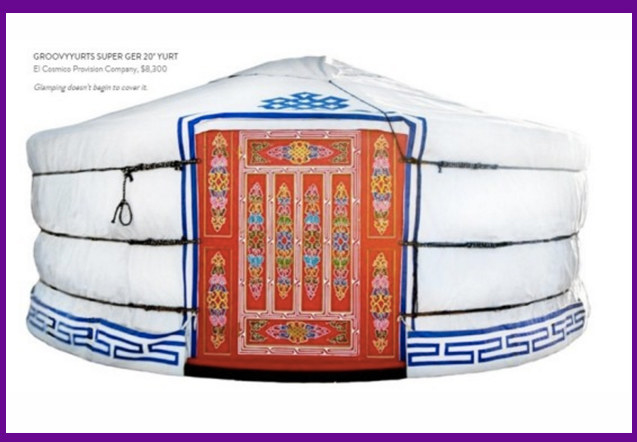 17.
Oh, and only a true friend would gift another with a $199 pelvic exercise tracker, AKA a tracker you shove up your vag for ultimate workout trackage: