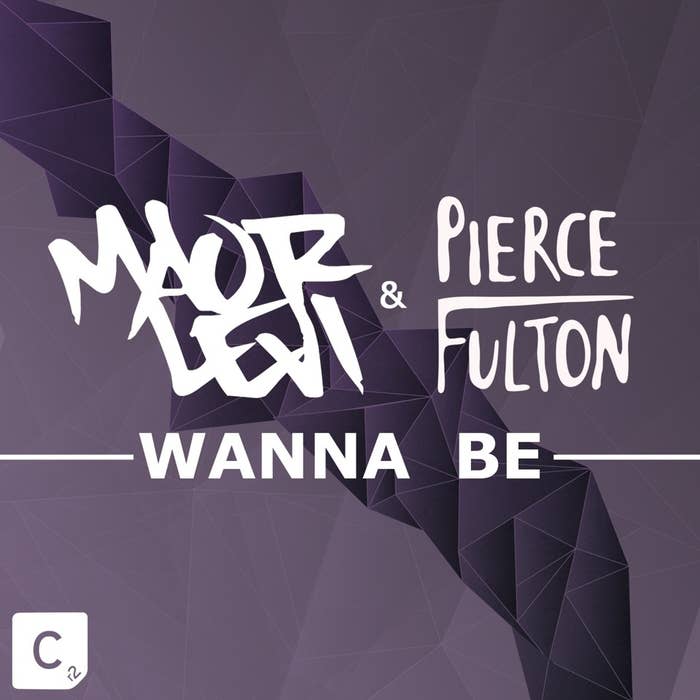 Outside 66 Water Street restaurant in Brooklyn, DJ Pierce Fulton is fifteen minutes late. "I'm so sorry," he explains over the blustering wind, "we were just at lunch with our Mom and it went longer than expected."
Accompanied by his manager and older brother, we go take our seats in the back of the room. "Yeah, this place is great." The waiter comes by and Pierce removes his coat to reveal a Fear and Loathing in Las Vegas t-shirt. He orders us each a cup of coffee, milk on the side. "I've only been in Brooklyn a couple of months, but it's always super quiet this time of the day."
He's right. It's practically empty at 4 P.M., oozing with DUMBO charm, as the soft sounds of Led Zeppelin play in the background. But for Fulton, a quiet moment is a welcomed treat after long stretches on the road. Ever since the 20-year-old dropped out of University of Vermont last fall, his schedule has become even more hectic.
"I decided to take this whole music thing full time," he said. "In order to do that I had to leave school."
"A big thing was that I went on tour with Wolfgang Gartner last fall for a month and it would've been impossible if I was still in school. I didn't want to have to turn down an opportunity like that so I said 'you know what, let's see what happens.'"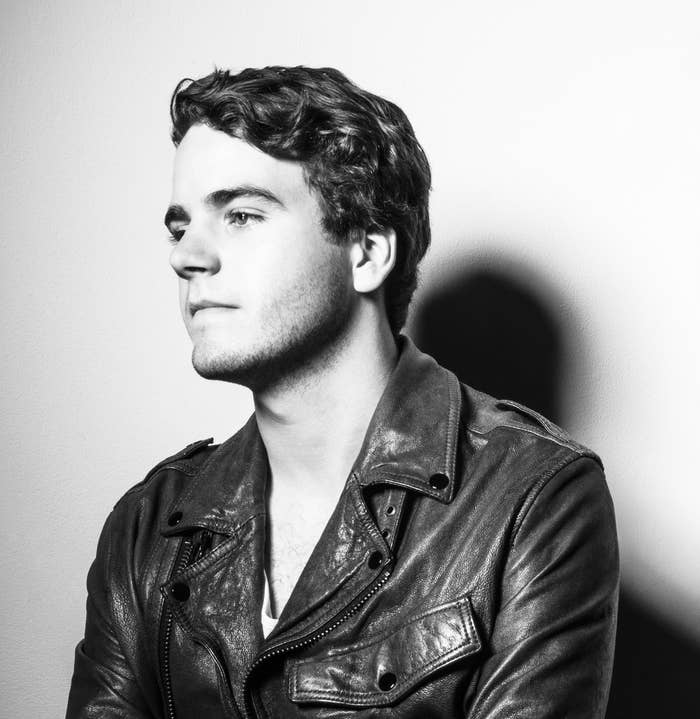 Just at that moment, our coffee has arrived. I take a quick sip of mine, black as tar, but Pierce adds a little extra to his house blend. Mindlessly stirring, he talks about the lonely life of a musician on the road, saying, "I like it, to be honest. It lets me kind of just figure myself out."
Many DJs dislike travel, which is an essential component of this lifestyle. Maybe they find it unsettling, he wonders aloud, or would rather be home with their friends and family. Not Pierce. "I'm very strange in that I prefer to be somewhere where no one knows who I am – it's just a weird personal thing."
Interesting enough, as a self-proclaimed dork who prefers isolation to large crowds, he has no qualms performing before thousands. Since signing with Cr2 Records last year, the same company responsible for launching Steve Angello and Eric Prydz, he has had the luxury of playing huge venues like Ultra Music Festival in Miami.
Thanks to a lifetime of playing in bands, his introverted nature transforms into fearlessness on stage. "I don't mind the big crowds at clubs at all because they're all there for the music, that's what's cool."
While he has become somewhat of a celebrity in this industry of cool, it still feels surreal to him. However, don't be fooled into thinking that his down-to-earth demeanor is that of a wide-eyed novice; it's clear that he has a good head on his shoulders.
"It's funny," he says with a glimmer in his eye, "I'll have kids from my high school who used to just make fun of me all the time. Suddenly they're all like 'Yo dude! What's up?' and I'm like no man, you were a dick to me…"
Now, on the eve of releasing his latest mix, "Wanna Be," Fulton is getting the last laugh. So far the single has previewed to critical acclaim, much of which praises his progressive effort and ever-evolving sound.
Furthermore, as Pierce climbs the DJ ladder, EDM is simultaneously weaseling its way into the Pop world. And the more this former-subculture is thrust into the spotlight, the faster his fan base grows.
"Its both good and bad for that reason alone. Sure, it will draw a lot more listeners into our world, but it will also become oversaturated," he said, as he placed his empty cup on the table. "There will be a point where the bubble will burst, and people won't want to hear this music, which is really sad."
Pierce pays for both our drinks, despite my objections, and we leave the table. As we head back out into the frigid wind, I ask which way he is heading. He says the F train, the same place I'm going, and we travel the short distance like any two normal people on the streets of Brooklyn.
While we wait for the train, he mentions that he is going straight back to work in the studio. When he talks about his music, it's the first time I've seen him get almost frenzied with excitement. "Truthfully, I'm just doing this as long as I can," he says in a particularly honest moment. "I am going to keep doing music in the way I've always loved it. Living everyday, one day at a time."