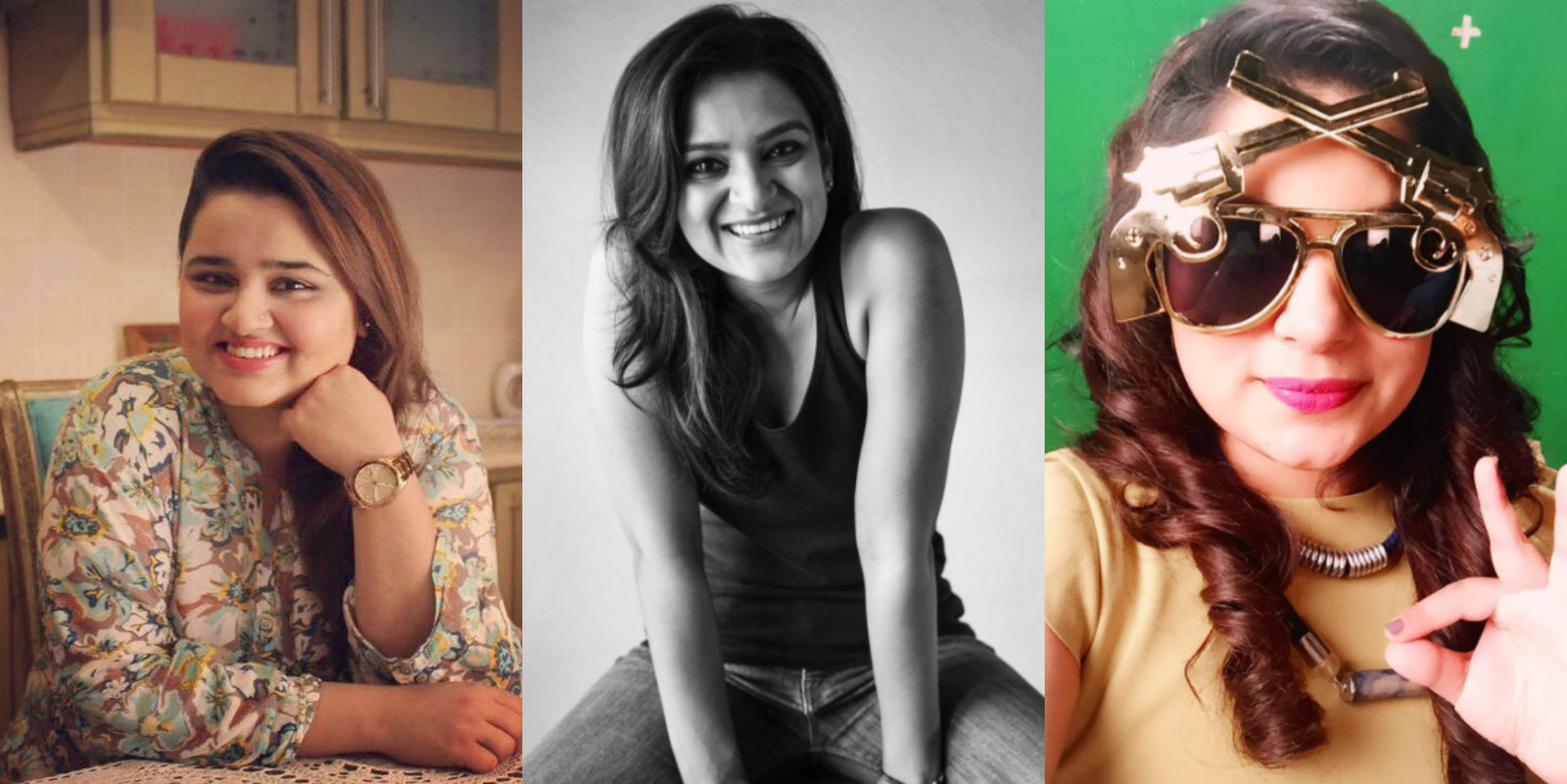 The first time I heard of the Pakistani comedy troupe, The Auratnaak, performing in Karachi, I remember trying to convince a friend to come along for it.
"It's an all-women troupe," she said, dismissively.
"So?"
"It will just be a bunch of women hating men and being 'over'."
"It will just be a bunch of women hating men and being "over". It definitely won't be funny."
Being "over", or as Faiza Saleem (the force behind two all-women comedy troupes in Pakistan), puts it, "trying too hard" – a phrase used to describe women who venture into roles not approved for them.
And joining a comedy group definitely falls into that category.
Recently, in what was both a great news for comedy in India, and yet another example of where it falls short, Amazon Video signed up with fourteen Indian stand-up comics.
Each of them will get an hour-long segment on Amazon Prime Video. Each of them has been promised zero censorship and complete freedom.
And each of them is a man.
When we can't find a single female voice included on a list of fourteen talented comedians, we've got a problem.

But why is it a problem at all?

What's the big deal if there are next to no women stand-up artists in Indian and Pakistani mainstream comedy troupes?
The big deal is this – over the past few years, watching a comedy performance from either India or Pakistan has meant only watching men – albeit talented and funny men.
A lot of things women want to talk about gets left out.
It has also, though not always, meant listening to men take potshots at women and get away with it, all in the name of humour.
Misogynistic and rape jokes are probably the ugliest extreme of that, but even on a milder and broader scale, a predominantly male voice in stand-up comedy means that a lot of things women want to talk about gets left out, or worse, belittled.
So while YouTube is inundated with comedy sketches like "Shit Indian Girls Say", "When girls call you bhai", "When girls think they are a princess" and so on, there are fewer videos that take on standard desi-women issues – body shaming and harassment, moral policing by everyone from the next door neighbour aunty to the government, female friendships, arranged marriages, the experience of buying menstrual pads, having sex lives under the radar of overbearing families – a veritable goldmine for stand-up material, really.
The few such videos that do exist – AIB's "Harassment Through the Ages" or everything by TVF's "Girlyappa" – are still created by teams of primarily male writers and show-runners.
The absence of women in comedy means the absence of a voice we desperately need today. Without them, all these issues and experiences, already misunderstood and misrepresented, will continue to remain so.
The thing is, nobody is actively keeping women out. There's no guard at the gate, no bans or legal restriction.

In fact, lately, prominent male comedians have been actively trying to share the spotlight with women.
Hassaan bin Shaheen, a stand-up comic who leads an improv-comedy troupe called The Platoon in Pakistan has actively encouraged and mentored some Auratnaak members.
AIB also frequently features prominent female comedians in collaborative projects – for example, Mallika Dua in "Flirty Messaging League" and Kaneez Surka in "Honest Bar & Restaurants".
And yet, for a long time now, women have been largely absent from comedy circuits in both India and Pakistan.

The reason? More than anything else, a perception that "women aren't funny" – a fiction that has been repeated and passed on so much that now, it's often mistaken for fact.
Of course, it doesn't help that in both countries, some of the biggest comedians at any point in time have been men.
There are other factors too – the notion of "respectability", for example, which, according to Saadia Khatri (one of Auratnaak's performers and co-founder Girls at Dhaba) is a huge barrier. "If you decide to perform, people in your family might think, hamari beti toh stage pe kharay hoke jokes martee hai." (Our daughter stands on the stage and cracks jokes.)
And in this case too, (like in so many other aspects of their life), there's that ever-present refrain of "this is for your own safety" – keeping women in, protecting them, restricting them.

Safety is, unfortunately, a legitimate worry. It's easy to offend Indians and Pakistanis today – too easy. Male comedians often shy away from religious and political jokes.
And for women, the list of "no-go" areas is even longer, as is the list of threats.
Women are often judged for how they look instead of how they perform.
In a society that often relegates angry women to men-hating "feminazis", funny women find themselves labelled, and dismissed, far too quickly – often times being judged for how they look instead of how they perform.
Ayesha Tariq of The Auratnaak says, "One of the biggest things I had to take into account (before taking up comedy) was – is it safe to express my opinion in public?"
We need more funny and talented women on stage.

Here's the thing, though – to inspire more funny, talented women to get on stage despite all these reasons and do their thing, we need more funny and talented women on stage already doing their thing.
And the list of female stand-up comedians in both India and Pakistan right now is dismally short, which leads to a pretty skewed gender ratio during line-ups, festivals and events.
For example, in 2015, All India Bakchod held India's first roast, with known comedians, journalists and TV personalities coming together to "roast" Ranveer Singh and Arjun Kapoor. It pushed the envelope. It was funny and bold.
But it also had a panel of eleven men, and one woman.
As far as things go in India, this isn't unusual. East India Comedy, another widely popular troupe of stand-up performers, has no permanent female members.
Fewer successful female comics means fewer role models for aspiring women comics.
The lack of too many well-established, successful female comics also means fewer role models or idols for aspiring women comics.
It means fewer women in the crowd looking up at a woman on the stage and thinking, "I could do this. I could be up there."
And it means fewer names to pick from for the next roast panel.
Of course, there are female comedians making their own, independent mark on the comedy scene today.
Mallika Dua became an internet star following her hilarious Snapchats and Dubsmash videos. Sumukhi Suresh's video sketches on YouTube also hit a chord. Kaneez Surka has been a mainstay on the news comedy TV show, The Week That Wasn't, for a decade.
And in Pakistan, the popularity of all-women troupes like The Auratnaak and The Khawatoons is on the rise, proving that their audience is ready and listening.
Proving that when women take the stage, they can bring the house down too.
For every issue under fire, every roast and every political satire, we need, now more than ever, every voice, of every gender, chiming in – not just women, but definitely not just men either.

It's daunting, to get up on stage and get behind a mic – to make a room laugh when you've been taught to believe that you can't, that it's inappropriate, that men can do it better.
We need every voice, of every gender, chiming in.
But it's time to risk it. It's time to drag yourself, or grab a friend who can make you laugh till it hurts and drag her, to the next open mic – to sign up and get on that stage and give it a go.
Remember, it'll take one generation of girls defying conditioning to make sure that the next generation has fewer fears to face.
Maybe then, we'll have as many women as men making jokes. Remember, the more, the funnier.