Homemade Shrimp Boil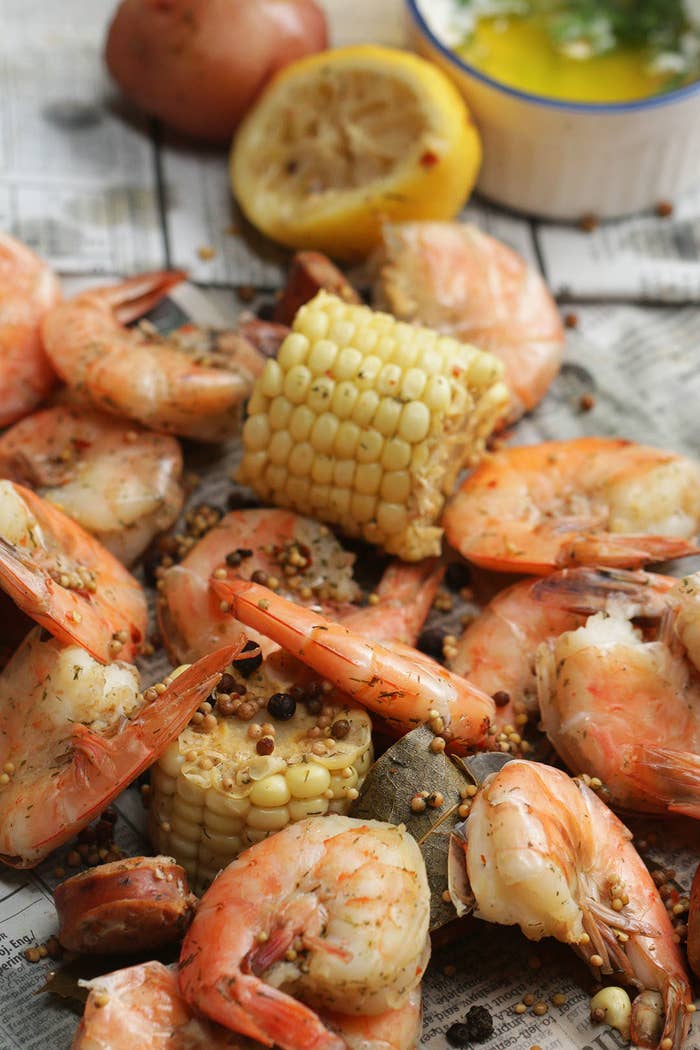 INGREDIENTS
Spice Mix:
2 tablespoons coriander seeds
2 tablespoons mustard seeds
1 tablespoon red pepper flakes
1 tablespoon dill weed
1 tablespoon allspice
1 tablespoon salt
3 bay leaves
3 quarts water
8 small red skin potatoes
3 ears corn, cut in thirds
4 smoked sausages, such as kielbasa
2 pounds shell-on shrimp
Juice of 1 lemon
Cocktail sauce, to serve
Melted butter, to serve
PREPARATION
1. Combine all the spice mix ingredients in a small bowl and mix well.
2. Add the spice mix, bay leaves and water in a large pot and add the potatoes.
3. Bring to a boil and 15 minutes.
4. Add the corn and boil for 10 minutes.
5. Add the sausage and cook for another 5 minutes. Take out a potato from the pot and check to see if it's fully cooked. If not, cook until potatoes are fully cooked.
6. Stir in the shrimp and lemon juice, place the lid on the pot. Cook for 3 minutes.
7. Drain the shrimp and serve with cocktail sauce and melted butter with garlic and parsley.
8. Enjoy!